Wendy Williams' Bank Says She's Being Exploited Amid Fight Over Cash Access
Wendy Williams' bank, Wells Fargo, has claimed that she is being "exploited" as she fights for access to "several million dollars" of her own money.
The TV personality, 57, has been dealing with ongoing health issues that have forced her to step back from hosting her eponymous talk show this season.
And, according to a court letter obtained by People, the New Jersey native has accused Wells Fargo of denying her access "whether online or otherwise, to her financial accounts, assets, and statements" for more than two weeks.
According to her February 4 court filing, which was obtained by People on Thursday, the action was taken after Williams' former financial adviser, Lori Schiller, said that that the broadcaster "was of unsound mind."
"Wells Fargo has strong reason to believe that [Williams] is the victim of undue influence and financial exploitation," the bank has stated in court filings to explain its move to block her access to the funds. It has not been specified who or what is allegedly exploiting or influencing Williams.
According to the filing, the bank came to its conclusion based on "reports of the financial advisor, who has recently witnessed telltale signs of exploitation, including [Williams]'s own expressed apprehensions." It also cited reports from "other independent third parties who know [Williams] well and share these concerns."
Although Williams said in her filings that she had dismissed Schiller, the filing stated that Wells Fargo "continues to rely on Schiller's advisement as support for its decision to deny [Williams] access to her financial assets and statements."
This, Williams said, has "unlawfully prevented" her from accessing her funds.
She has asked the court to take immediate action over the matter, which would see the unfreezing of her accounts if her request is granted.
Should Williams continue to be locked out of her finances she "will be in default of several bill payments, including her mortgages, her marital settlement payment, and employee payroll" and will "continue to suffer imminent and irreparable harm," according to the court filing.
David H. Pikus, an attorney for Wells Fargo stated in a letter to New York County Supreme Court Judge Arlene Bluth on Wednesday that the bank has "filed a petition... for the appointment of a guardian of the property of [Williams]."
Pikus referred to Williams as "incapacitated" in the letter, adding that she has been "the victim of undue influence and financial exploitation."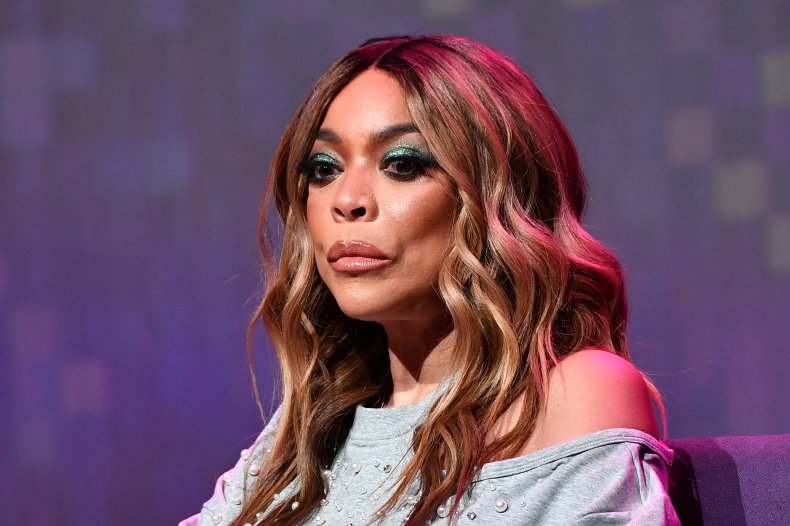 Denying the allegations, Williams' attorney said in a response letter: "Despite [Wells Fargo]'s assertion that its suspicions are genuine, their decision to deny [Williams] access to her financial assets for weeks without providing her or her counsel with adequate explanation or evidence to support its decision, and their decision to wait until [Williams] filed an emergency petition for a preliminary injunction before pursuing, or notifying [Williams] that it had pursued, a guardianship proceeding gives pause for concern about [Wells Fargo]'s intentions."
A spokesperson for Wells Fargo said in a statement obtained by People: "We deny any allegations of improper actions with respect to Ms. Williams' accounts and are fully participating in a court process to reach a resolution that is in her best interest. The financial well-being of our clients is at the heart of everything we do."
Newsweek has contacted representatives of Williams and Wells Fargo for comment.
Williams has been absent from The Wendy Williams Show since the delayed October 2021 premiere of its 13th season. The original September premiere date was pushed back after Williams contracted COVID.
Host Under 'Medical Supervision'
A statement on The Wendy Williams Show's Instagram account ahead of the season premiere confirmed that the titular host was under "medical supervision" and had been "experiencing serious complications as a direct result of Graves' Disease [an immune system disorder] and her thyroid condition."
The season subsequently launched with a host of celebrity guest presenters, including Sherri Shepherd, Michael Rapaport, Leah Remini, Michelle Visage and Bill Bellamy, among others.
In a statement posted on Instagram on November 2021, Williams shared that she was "making progress," though she added her recovery was "taking longer than expected."
She added: "I'm a woman of a certain age, and I know enough to listen to my doctors and will return to my purple chair as soon as we all agree I'm ready."