Wendy's Customer Shot Dead After Punching Employee Trying to Stop Fight
A customer was fatally shot following an argument at a Florida Wendy's fast-food restaurant, according to police.
Miami-Dade police said officers were called to a Wendy's at 11925 Northwest 27th Place on Saturday evening.
In a statement sent to Newsweek, police said two men got into a verbal argument inside the Wendy's before an employee tried to intervene, only to be punched in the face.
At this moment, one of the two customers pulled out a gun and shot the 28-year-old man who had hit the employee, 20.
The statement read: "According to investigators, two males were involved in a verbal dispute inside a fast-food establishment.
"As an employee attempted to intervene, he was punched in the face by one of the males. The other male produced a firearm and shot the male that battered the employee. Miami-Dade Fire and determined the male deceased."
It later continued: "The shooter fled the scene and remains at large."
The employee who attempted to intervene between the pair was treated and released at the restaurant.
According to the Miami-Dade Police Department (MDPD), no other patrons were injured or harmed during the shooting.
The MDPD said it did not have any further information about the suspect or the incident.
A Wendy's spokesperson told Newsweek: "We are extremely saddened by this senseless act of violence and our thoughts are with those who were impacted by this tragedy.
"We will offer grief counseling and support to our restaurant team members and we are fully cooperating with local law enforcement as they conduct their investigation."
The shooting at a branch of the popular fast-food brand comes weeks after a young girl was shot dead at a Chicago McDonald's drive-thru.
Chicago police confirmed 7-year-old Jaslyn Adams was fatally shot alongside her father Jontae while they were inside a car on April 18.
Little Jaslyn was pronounced dead from three gunshot wounds, while Jontae survived after being shot in the torso and was taken to hospital where he was successfully treated for his injuries.
Officers later apprehended Marion Lewis, 18, and said he pulled up behind the father and daughter at the drive-thru before two gunmen stepped out of his car and opened fire.
One of the men was armed with a 40-caliber pistol and the other carried an AK47-style rifle. Lewis never left the vehicle according to police.
Prosecutors have charged Lewis with 18 felonies, including first-degree murder, robbery, aggravated vehicular hijacking, aggravated assault of a police officer, three counts of attempted murder, two counts of aggravated unlawful use of a weapon, five counts of aggravated discharge and three counts of unlawful restraint.
He was also awaiting trial on other felony charges at the time of Adams' death - one for burglary and looting and another for possessing a stolen motor vehicle.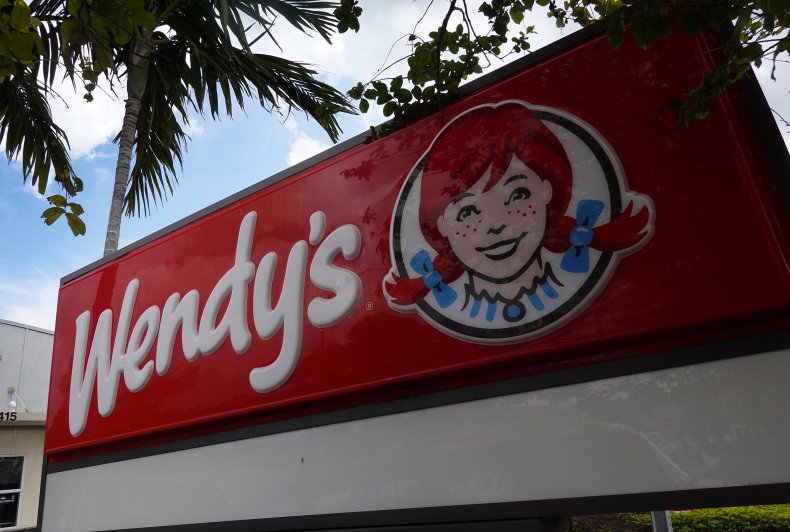 Update 11/5/21, 5:15 a.m. ET: This article was updated to include a statement from Wendy's.