'We Are Never Coming Back,' Kidnapped Chibok Girls Say in Boko Haram Video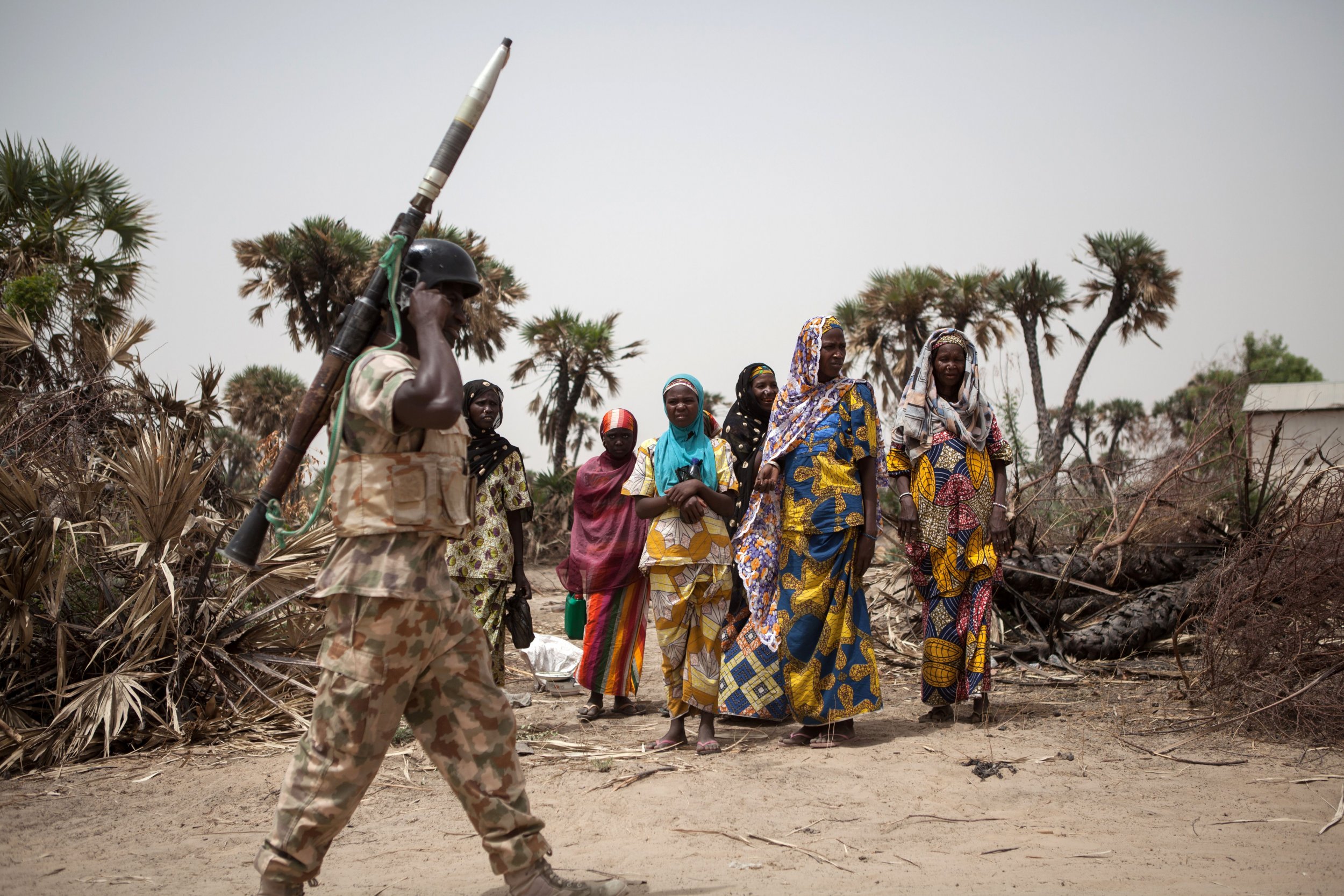 Nigerian militant Islamist group Boko Haram has released a video purportedly showing some of the girls kidnapped from the town of Chibok nearly four ago saying they do not wish to return home.
The extremist group, which has links with the Islamic State militant group (ISIS), originally abducted 276 girls from their school in April 2014 and over 60 of the students have since escaped or been released.
In the video put out by Boko Haram, which they said showed Chibok girls, a girl addresses the camera and speaks in the Hausa language spoken in northern Nigeria. She said, "We are the Chibok girls. We are the ones you are crying about for us to come back. By the grace of Allah, we are never coming back."
"These people are taking care of us and we are grateful to them," the girl said of Boko Haram members. "We are happy here—we have found our faith," she added.
A number of teenage girls and young women can be seen in the 21-minute video, with at least three of them holding babies in their arms, according to Reuters.
Around 60 of the girls were able to escape soon after their kidnapping, while others have since been released after mediation involving a payment to the insurgents and the release of some of the groups imprisoned senior members.
As many as 100 are still believed to be held captive by Boko Haram members, however.
The mass abduction sparked global outrage, inspiring a celebrity-backed "Bring Back Our Girls" campaign at the time. However, aid groups say the militant group has kidnapped thousands of other adults and children, whose cases have failed to receive the same level of attention.
News agencies have so far been unable to verify the claim that the girls seen in the video were among those kidnapped in Chibok.
Read more: Boko Haram leader's wife 'killed in airstrike'
Abubakar Shekau, the leader of one of the group's factions, also appears in the video, which was obtained by U.S. journalism site, Sahara Reporters.
"The Chibok girls have adopted and recognized God's religion," Shekau says, flanked by four masked men.
"We captured the Chibok girls while they were being taught western education. They realized that western education, its rules and regulations that you taught them, is bad," he added.
The name Boko Haram itself roughly translates to "Western education is forbidden" in the Hausa language.
The militant group is believed to be responsible for the deaths of more than 20,000 people, in addition to forcing roughly two million others to flee their homes in an insurgency that began in 2009 in a bid to create an Islamic caliphate.