War in Nigeria: Boko Haram Leader's Wife 'Killed in Airstrike'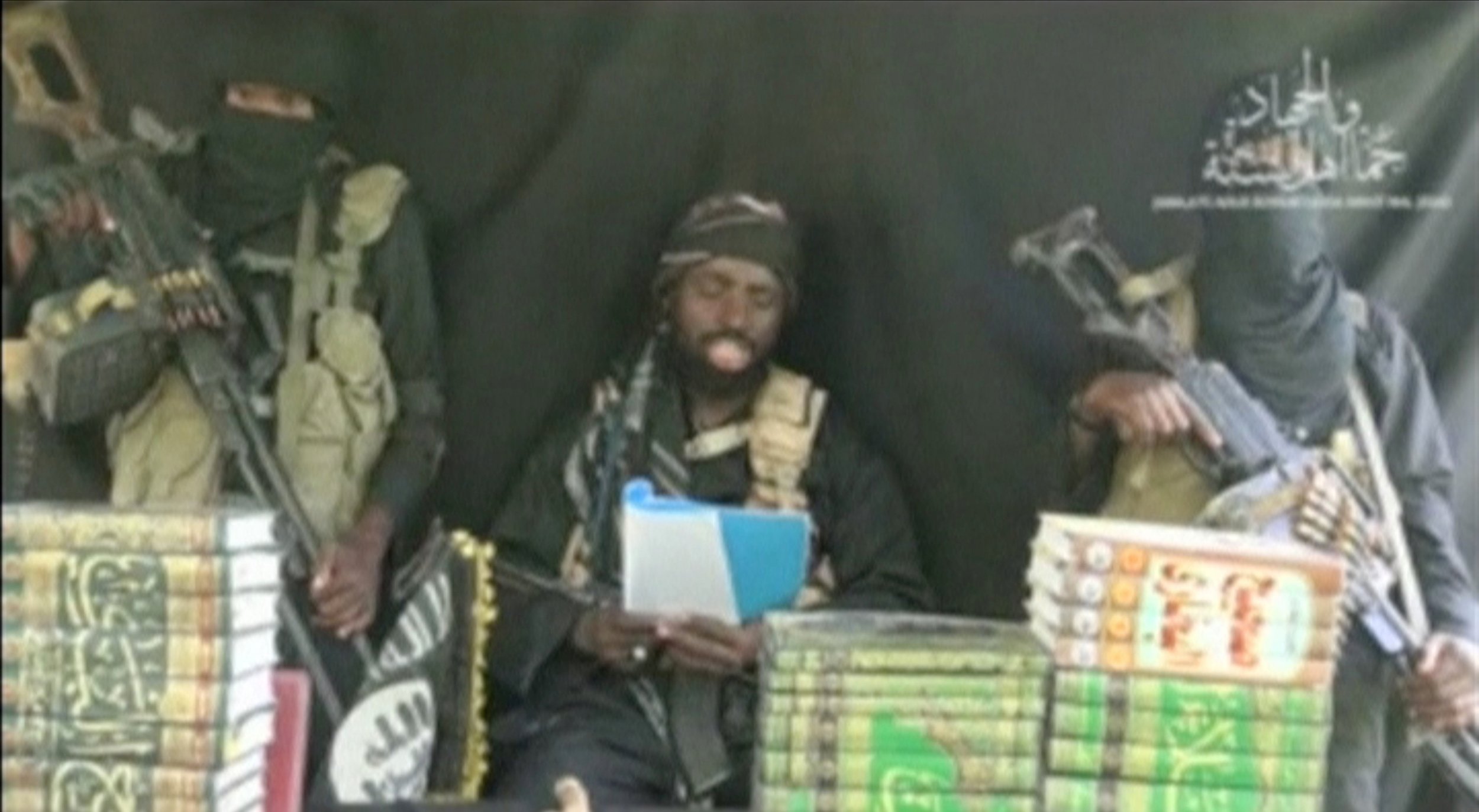 Nigeria's air force says that it believes it has killed one of the wives of Boko Haram leader Abubakar Shekau in an airstrike.
The air force bombed a meeting of a "large number of BHTs [Boko Haram terrorists]" on October 19 southeast of Maiduguri—the capital of Nigeria's northeast Borno State—according to a statement on Wednesday from Olatokunbo Adesanya, spokesman for the Nigerian Air Force (NAF).
"Human intelligence indicates that the wife of the leader of the Boko Haram Terrorists (BHT) organization, Mallam Fitdasi, appeared to have been killed," said the statement.
Fitdasi is believed to be one of the wives of Abubakar Shekau, the notorious Boko Haram leader who is subject to a $7 million U.S. bounty. Shekau took over leadership of the Nigerian militant group in 2009—following the death of its founder Mohammed Yusuf—and escalated it into one of the deadliest organizations in the world.
"Mallama Fitdasi was reported to have been representing her husband in a coordinating meeting with other terrorists at the location of the airstrikes," said the NAF statement. Adesanya added that "efforts were ongoing" to confirm the killing of Shekau's wife and other Boko Haram members.
Shekau is known to have four wives, including a widow of Mohammed Yusuf, AFP reported.
Read more: Nigeria has failed to meet its own deadline to capture Boko Haram's leader. What next?
Boko Haram has killed at least 20,000 people in its eight-year insurgency, which began in northeast Nigeria but has spread across borders into neighboring Niger, Cameroon and Chad.
Shekau pledged allegiance on behalf of Boko Haram to the Islamic State militant group (ISIS) in 2015. But last year, Boko Haram was split into at least two major factions after ISIS appointed Abu Musab al-Barnawi—widely believed to be the son of Yusuf—as its leader. Shekau rejected the appointment and the groups have since clashed.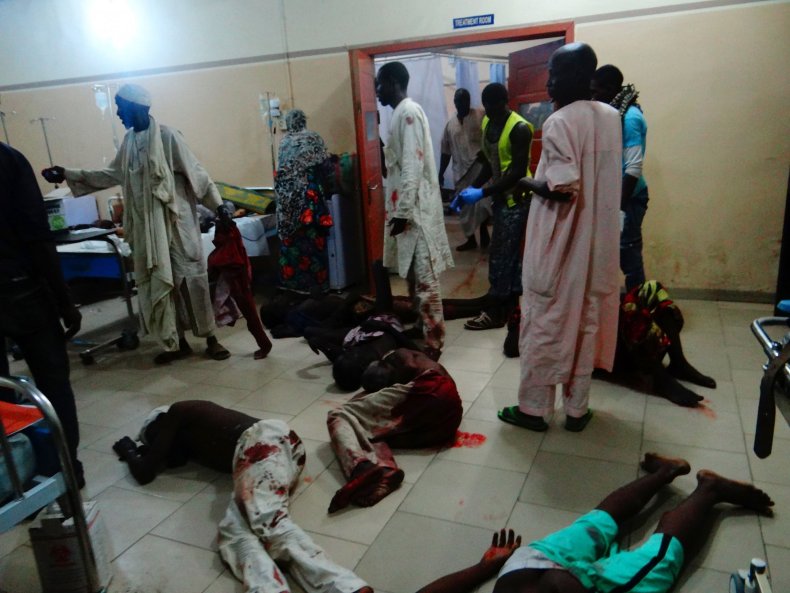 Nigeria and its allies have claimed to have killed Shekau on at least four occasions, but the bearded militant leader has always resurfaced in YouTube videos or audio clips, mocking his enemies.
The Nigerian military launched a 40-day manhunt for Shekau in July but when it failed to capture Shekau within the timeframe, the head of Nigeria's counterinsurgency operation, Major General Ibrahim Attahiru, said the manhunt would continue until he was dead or captured.
Boko Haram has co-opted women and young girls into its insurgency, taking child brides and often using female suicide bombers. An August report by the Combating Terrorism Center at the U.S. military academy West Point found that, out of the 434 suicide bombers deployed by Boko Haram since April 2011, 56 percent were female. The group has used girls as young as seven years old to carry out its deadly attacks.
The group also carried out the infamous kidnapping of almost 300 girls from their school in Chibok, northeast Nigeria, in April 2014. The abduction sparked a global hashtag campaign—#BringBackOurGirls—and interventions from former U.S. first lady Michelle Obama and British Prime Minister David Cameron. More than 100 of the girls remain in captivity.