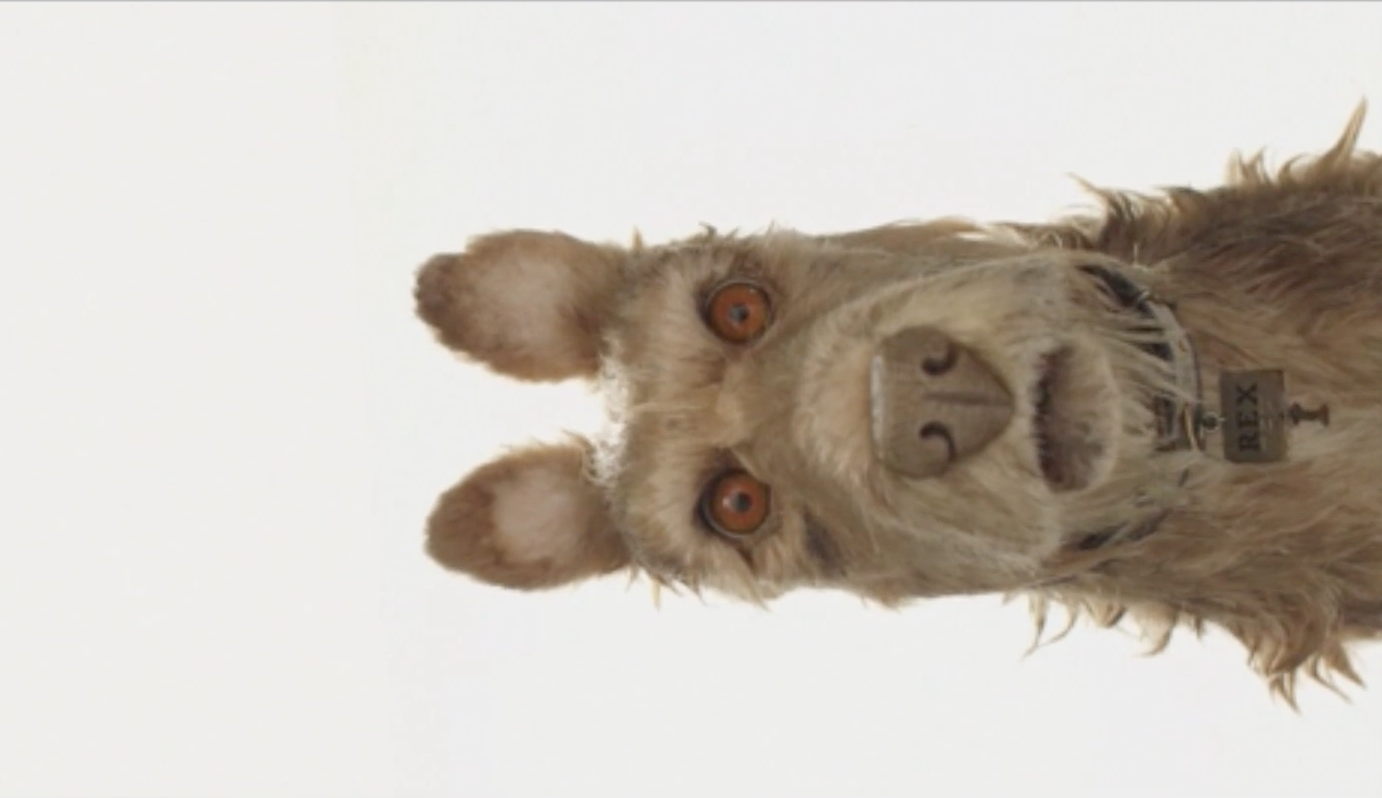 "We've got a big cast," Wes Anderson says very calmly into the camera. In a new video, the eccentric director (and writer and producer and sometimes actor) announces Isle of Dogs, a stop-animation film starring dogs voiced by a star-studded cast. "Big" is an understatement.
Anderson then lists the many celebrities involved in the upcoming movie. It's like the roster of a Hollywood telethon benefit: Bryan Cranston, Bill Murray, Jeff Goldblum, Scarlett Johansson, F. Murray Abraham, Kunichi Nomura, Harvey Keitel, Akira Ito, Akira Takayama, Koyu Rankin, Yoko Ono, Courtney B. Vance, Greta Gerwig, Frances McDormand, Bob Balaban and Liev Schreiber. As Anderson muses about who he's missed, Edward Norton pokes his head into the room through a doorway visible behind his shoulder.
"I'm in it," Norton says. "One of the lead dogs, actually."
"Yeah it's an important dog in the story," Anderson concedes, before showing the briefest of sneak peaks of Norton's canine character, Rex, in a scene they'd worked on that day. It's about three seconds long and the dog doesn't speak. Norton, hamming it up, isn't pleased.
Related: The real-life muse behind Wes Anderson's 'Grand Budapest Hotel'
The video was released as part of a Crowdrise Experiences campaign Anderson has launched with Norton to raise money for the Film Foundation, a nonprofit organization established by Martin Scorsese in 1990 that works to restore, protect and preserve films and the history of motion pictures, and to educate young people about the same. It's dedicated, Anderson says, "to the preservation and restoration of our whole planet's shared movie heritage."
"Movies don't last forever; someone's got to see to it that they do," he adds, "and sometimes they've got to be brought back from the dead."
The prizes include an Isle of Dogs T-shirt and a print of concept art from the film or a DVD signed by Wes Anderson. The top prize is a trip for two to London to meet Anderson, get a tour of the set, receive a puppet miniature of a dog in the film (after production wraps) and, possibly the best perk, the winner will get to "record the 'voice' of a dog in the film, directed by Wes (barking, howling & whimpering may be required)."
Anderson isn't the only celebrity to leverage his fame and talent into support for a cause he believes in. Norton, for example, has been using Crowdrise since 2010 and has raised $927,374 in total with several different fundraisers, including one well-covered campaign for a Syrian scientist featured on the blog Humans of New York. Other celebrities using Crowdrise include Lady Gaga, Sean Penn, Caroline Wozniacki, Seth Rogan and Eminem.
It's not the only crowdfunding platform in which celebrities trade access to raise money for a good cause. Aziz Ansari, for example, recently offered a chance to visit the set of his Netflix show Master of None as he filmed the second season. "Why would you not enter? You should do this," he said at the end of his crowdfunding pitch video. "You know why? Because every entry helps the Malala Fund provide a free, safe, quality education for young girls."
In this case, every $10 donated is an entry to win that trip to the Isle of Dogs set. But if becoming the voice of a dog in a Wes Anderson film is your dream all you need is a cool $50,000 to "buy the grand prize." Ah, to be among the 1 percent.
Read more from Newsweek.com:
- Bill Murray is opening a 'Caddyshack'-themed bar in Chicago
- Meet the lawyer who saved John Lennon and Yoko Ono
- The 21 best movies of 2016
- A life in movies: Wes Anderson