Bill Murray Is Opening a 'Caddyshack'-Themed Bar in Chicago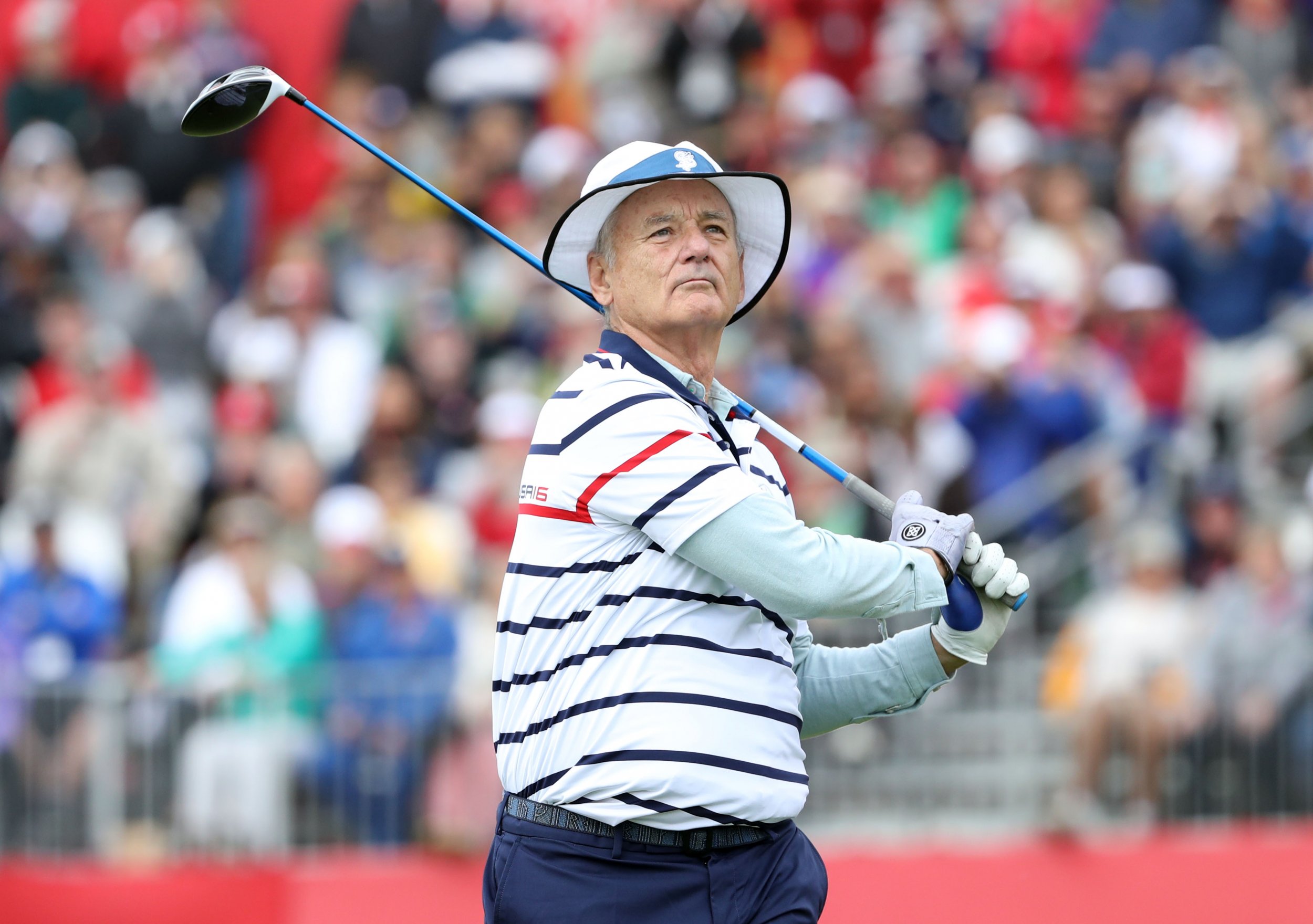 Still high off the Cubs' first World Series title in 108 years, Bill Murray is reportedly planning to open a Caddyshack-themed bar in the suburbs of Chicago. According to the Daily Herald, Murray and his five brothers have reached an agreement to take over an 11,000-square-foot space in the Crowne Plaza Hotel in the village of Rosemont. The bar will be an homage to the game of golf, which has been part of the Murray brothers' lives since they grew up caddying at the Indian Hill Club in Winnetka, another Chicago suburb.
Related: No one is more qualified to dispense alcohol than Bill Murray
The prospective bar wouldn't even be the first Caddyshack-themed establishment the Murray brothers have opened. In 2001, they opened Murray Bros. Caddyshack in St. Augustine, Florida. That restaurant is run by Bill's brother Andy, who was the one who initially sought to open a golf-themed bar in Rosemont. Though the brothers have reached an agreement to occupy the space that will hold the bar, there is no timetable for an opening. Blueprints still must be submitted for the village to review. Whenever the bar does open, fans can only hope Murray will slip into character as Carl Spackler and pour a few tequila shots.
Newsweek subscription offers >
The news of plans to open a Caddyshack bar in Chicago is only the lastest development in what has been a been a big year for Bill Murray doing Bill Murray things. In September, he tended bar at the grand re-opening of his son Homer's bar in Brooklyn, New York, adding another chapter to the comedian's storied legacy as an alcohol icon.
In October, Murray accepted the Mark Twain Prize for American Humor, the discipline's most prestigious honor, but what is likely the most joyous moment of Murray's year came barely a week later, when his beloved Chicago Cubs won the World Series by beating the Cleveland Indians. Murray, of course, was in attendance.
It may have been a horrible year for democracy and, depending on whom you ask, the future of America, but 2016 wasn't so bad for the country's most beloved comedy icon.
Read more from Newsweek.com:
- 'President' Bill Murray predicts Cubs World Series
- Everything stacking up against Tiger Woods' return
- How the media got fooled into thinking Bill Murray can steal the $2 million Wu-Tang album
Bill Murray Is Opening a 'Caddyshack'-Themed Bar in Chicago | Culture