West Nile Virus Reemerges as Mosquito Tests Positive in Houston Subdivision
A painful and somewhat deadly virus carried by mosquitoes has resurfaced in a Houston suburb. The West Nile virus has been tested positive in a mosquito trapped at a new construction site in Sugar Land, just on the west side of Houston.
And it's just in time for a full summer of heat, humidity and threatening hurricanes.
It also comes as the world tries to shoo away the COVID-19 coronavirus that lurked all of 2020 and most of 2021 so far.
The captured mosquito that tested positive was in the New Territory subdivision on Morrisons Place, according to KHOU, the CBS affiliate in the Bayou City. Of the mosquitos trapped, at least one has tested positive for the West Nile virus so far.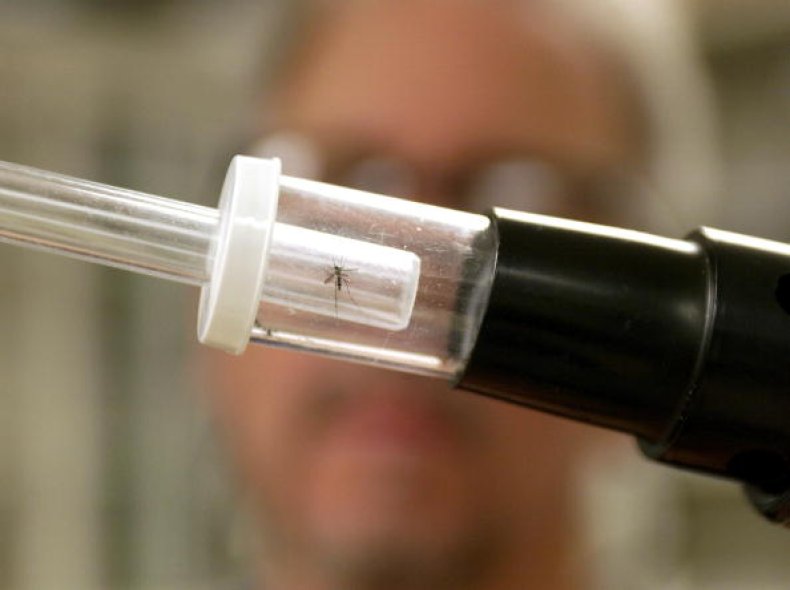 Sugar Land health officials urge residents and visitors to take precautions to reduce their chances of getting infected, including usage of insect repellant while outside—as well as avoiding going outdoors at sunrise and sunset. They also have recommendations for people over 50 and those with weakened immune systems.
"Residents should use insect repellent whenever they are outdoors and avoid going outside at dusk and dawn when mosquitos are most active," said Dr. Joe Anzaldua, who's Sugar Land's medical director and health authority. "People over 50 years old and those with compromised immune systems are at a higher risk of becoming seriously ill if infected with the virus. If people have symptoms that cause them concern, they should contact their healthcare provider immediately."
Eliminating standing water around your home is another method to keep mosquitos from making your home theirs.
Most people who have previously been infected with West Nile will likely not see any recurring symptoms, which can include high fever, stiffness in the neck, excruciating headaches, tremors, muscle weakness, vision loss, numbness, stupor, disorientation and paralysis, according to the Centers for Disease Control and Prevention (CDC).
There are four "Ds" to follow in order to fight West Nile, according to the Texas Department of State Health Services:
Use DEET insect repellant picaridin or oil of lemon eucalyptus
Dress in long sleeves, long pants and cover your head when outside
Drain standing water where mosquitoes breed
Dusk and Dawn—stay indoors at these times when mosquitoes are active
Is West Nile virus deadly? The CDC states that people die from the virus every year, even though only 20 percent of people show symptoms.
"It really just serves as a reminder of the importance of personal protection and prevention of these mosquito populations," said Chris Fredregill, director of Harris County Public Health Mosquito and Vector Control Division.
As for Sugar Land, Texas, its city officials aid they will start spraying for mosquitos twice a week.