Teen Who Took Gun To School Arrested After List of Names Found in Bag: Cops
A California teenager who previously brought a gun to school has been arrested after a list of names was found in his bag, police have said.
Roseville Police was alerted to a report on May 21, that a West Park High School student had previously brought a firearm to the site and mentioned several people who he "wanted to harm."
In a May 24, Facebook post a police spokesperson said: "Roseville police began investigating and contacted the student and parents associated with the report.
"Additionally, several other students and parents were contacted about the possible incident.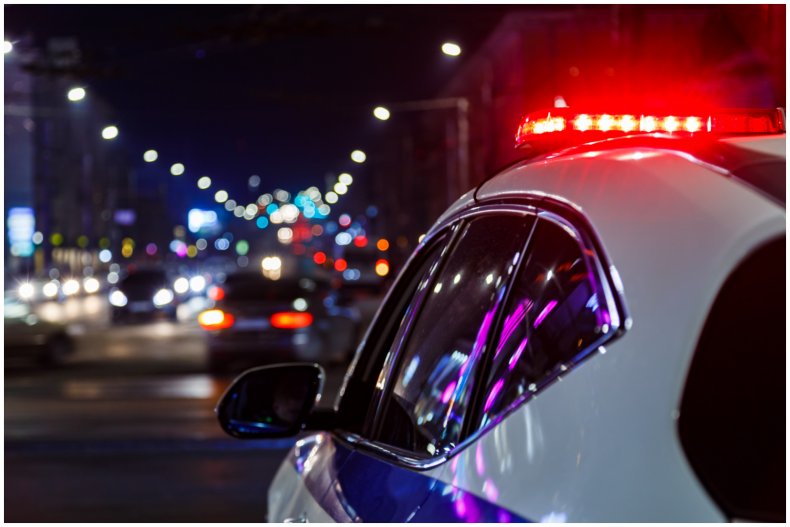 "At the associated student's home, two replica firearms were willingly produced/ identified by the student. The student and parents cooperated with officers in the investigation."
The spokesperson added more evidence about the student was given to police on May 23.
Police continued in the statement: "While searching the student's backpack, a list of names was located with a reference of wanting to potentially harm the specified students. Identified students and parents associated with the list have been contacted by police.
"At this time, Roseville police believes the school, campus and students are safe and there's no ongoing threat. The involved student is a minor so their identity will not be released."
The Roseville Police Department has asked anyone with information to call them at 916-774-5000.
It added that any student who suspects something suspicious should contact an adult or the police department.
Newsweek has contacted the Roseville Police Department and West Park High School for comment.
According to NPR, there have been 27 school shootings in the U.S. in 2022, with the latest at an elementary school in Uvalde where 19 children and two adults were killed.
There have been numerous cases where children across the U.S. have brought or tried to bring firearms to school.
Earlier this year, a Texas teenager was arrested after his mother reported him for allegedly attempting to bring a gun to school.
Lubbock Police said the boy's mother had noticed her son was carrying a firearm with him when she dropped him off at O.L. Slaton Middle School and reported him to officers.
In response, the middle school was temporarily put in lockdown while several police officers carried out an investigation.
At one point, the boy tried to flee, but he was later apprehended by Lubbock County Sheriff's Department officers.
A police statement read: "The juvenile never made it inside the building and no threat was made to the school or anyone inside the school."