West Virginia Governor Jim Justice Breaks with Joe Manchin, Calls for Large Stimulus Bill
Republican West Virginia Governor Jim Justice broke with Senator Joe Machin and called for a large stimulus bill during a CNN appearance on Monday.
CNN Anchor Poppy Harlow asked Justice if it was more important to support President Joe Biden's $1.9 trillion stimulus bill or that the next bill is a bipartisan agreement, even if that means less direct money for Americans.
The Quote
"Well, first and foremost, I wish we'd all come together," Justice responded. "But, on the flip side of that, we've got a lot of people in West Virginia that are still struggling with paying their power bill because they got laid off because this pandemic just swept their job away from them."
Justice continued: "What we need to do is we need to understand that trying to be, per se, fiscally responsible at this point in time, with what we've got going on in this country, if we actually throw away some money right now, so what?"
The governor added that "we have really got to move and get people taken care of and get people back on balance. I want to work with the Biden administration, just like I worked with the Trump administration, and I want us to move forward."
Why It Matters
Justice's statements broke with Democratic Senator Joe Manchin of West Virginia, who has called for more targeted measures for the next stimulus checks.
When asked if Justice has spoken to Manchin about his point of view, Justice noted he hasn't "talked directly with Joe about that and everything," and reiterated that "we got people that are really hurting."
President Joe Biden proposed a $1.9 trillion stimulus bill, called the American Rescue Plan, last month. The bill, among other things, would include $1,400 direct payments to qualifying Americans.
The plan, however, still faces negotiations. Ten Republican senators proposed a scaled-back relief package on Sunday, calling for a $618 billion bill with lower stimulus checks. Biden will meet with them Monday evening in the White House.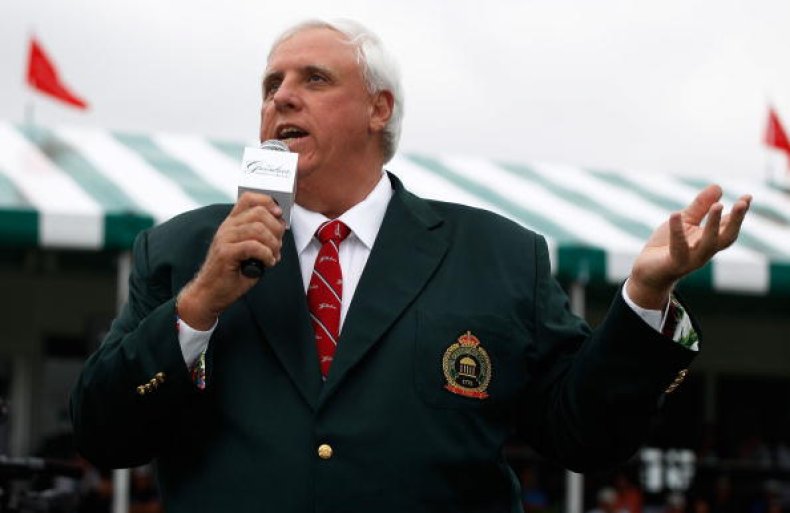 Opposing View
Earlier this month, Manchin questioned the need for additional stimulus checks that aren't more targeted.
When asked by CNN's Jake Tapper if he supported the idea of $2,000 checks, Manchin said: "That's not a yes or no question. I am on board by helping people that need help, people that really can't make it, people who don't have a job, they can't put food on their table—I am in total support of helping them."
The senator, however, then noted, "Sending checks to people that basically already have a check and aren't going to be able to spend that or are not going to spend it, usually are putting it in their savings account right now, that's not who we are."
"We have done an awful lot of that—it's time now to target where the money goes," Manchin added.
Newsweek reached out to Justice's office for comment but didn't hear back in time for publication.