Western Sahara: Ban Ki-moon Regrets 'Misunderstandings' Over Occupation Comment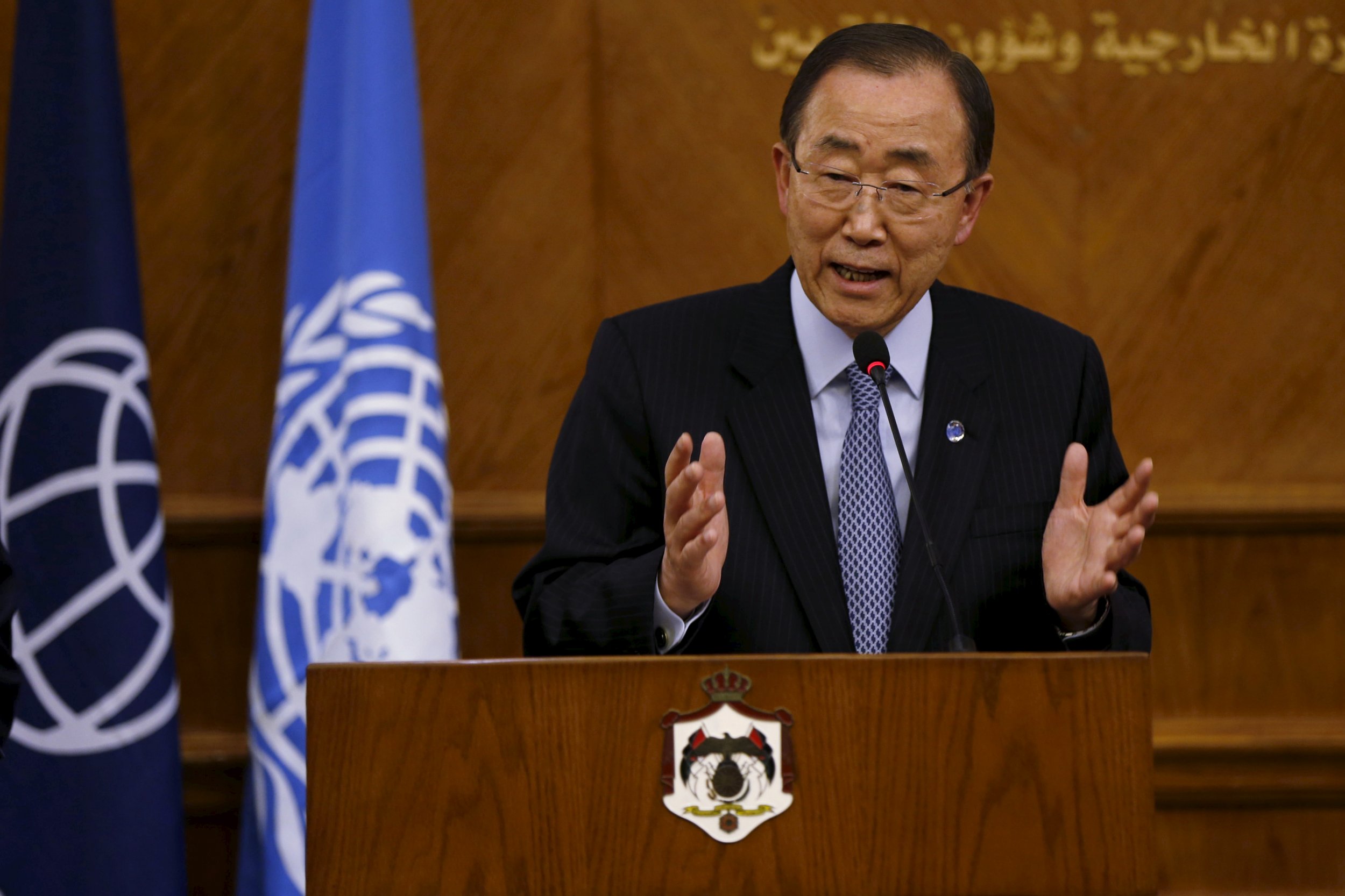 United Nations chief Ban Ki-moon regrets his use of the word "occupation" to describe Moroccan rule in the disputed Western Sahara territory, according to his spokesman.
Ban made the comments earlier in March, during a visit to Algerian refugee camps for Sahrawi people displaced from Western Sahara. Morocco annexed the region on North Africa's Atlantic Coast—bordering Morocco, Algeria and Mauritania—in 1975, after it was ruled by Spain for almost 100 years. But Morocco's claim to the territory is disputed by the Algerian-backed Polisario Front, an organization that represents the Sahrawi people.
Ban's reference to Western Sahara as occupied territory prompted large anti-U.N. demonstrations in Morocco, which the U.N. Secretary General said were "disrespectful." Morocco also ordered the withdrawal of dozens of its personnel from the U.N. peacekeeping mission in Western Sahara, known as MINURSO, and has threatened to pull its troops out of U.N. missions worldwide.
"His use of the word was not planned, nor was it deliberate. It was a spontaneous, personal reaction," U.N. spokesman Stephane Dujarric told reporters on Monday, according to Reuters. "We regret the misunderstandings and consequences that this personal expression of solicitude provoked." Dujarric also emphasized that the U.N.'s position of neutrality on the dispute had not changed and Ban had not intended to "offend or express hostility toward the Kingdom of Morocco."
The U.N. Refugee Agency estimates that some 90,000 people are living in refugee camps near the Algerian desert town of Tindouf, though the Algerian government puts it at 165,000.