Morocco Threatens to Pull U.N. Peacekeepers in Western Sahara Row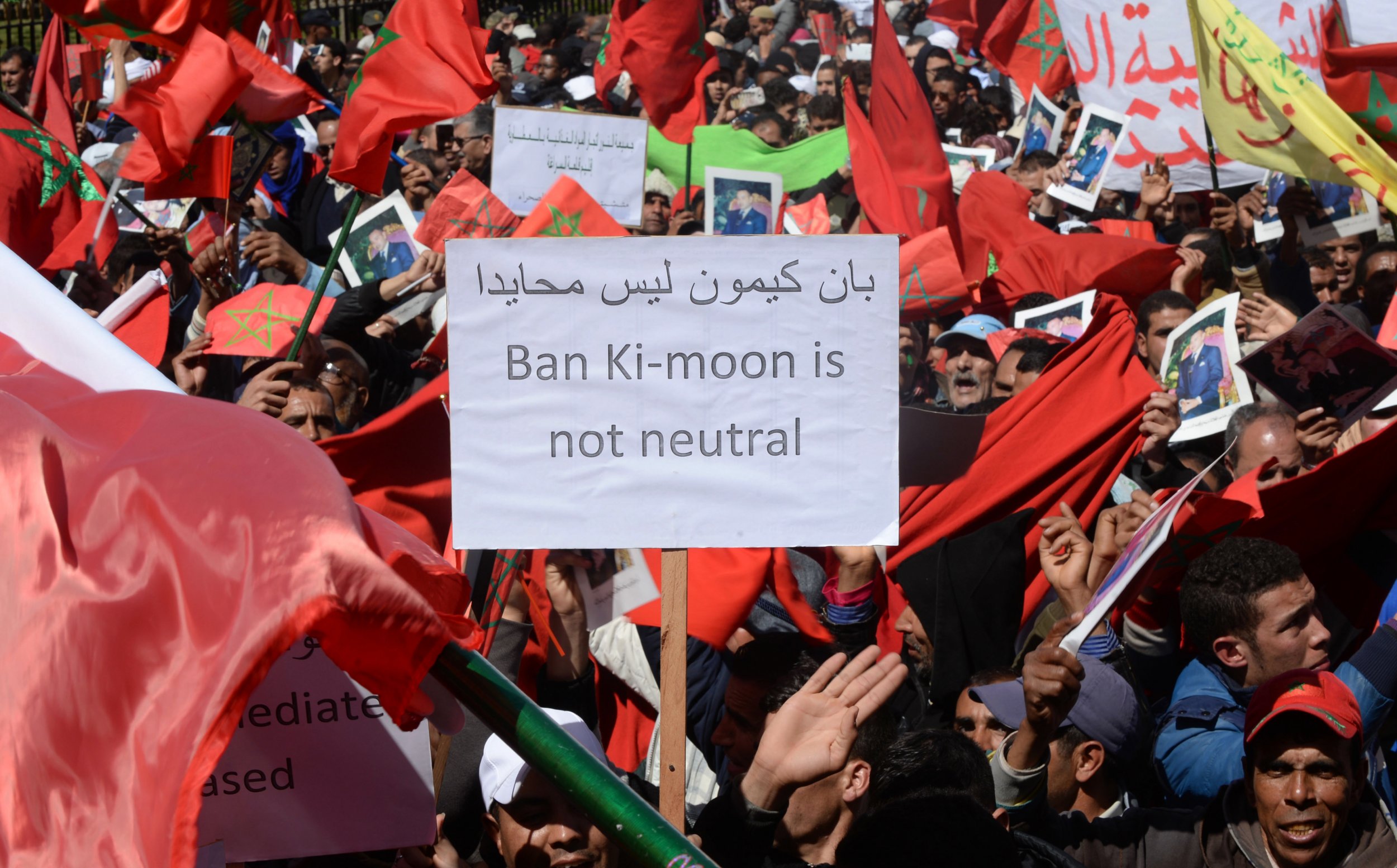 Morocco is threatening to withdraw its soldiers from global peacekeeping missions as a dispute with United Nations chief Ban Ki-moon over Western Sahara heats up.
Huge protests have been seen in Morocco following a visit by Ban to the disputed territory, two-thirds of which is administered by the North African country, in which the U.N. Secretary-General used the term "occupation" to describe Western Sahara's situation. Up to one million protesters turned out in Morocco's capital Rabat on Sunday, and a further 200,000 demonstrators took to the streets in a pro-Moroccan protest in Laayoune, the main city in Western Sahara, according to the BBC.
Following a meeting with Moroccan foreign minister Salaheddine Mezouar, Ban hit back at the country for mobilizing protesters, saying that such demonstrations are "disrespectful to him and to the United Nations." Ban said that the purpose of his trip to the region had been misrepresented and that he was committed to achieving a "just, lasting and mutually acceptable political solution" to the 40-year dispute.
The Moroccan Foreign Ministry announced on Tuesday that, following the meeting with Ban, it had decided to significantly reduce its contribution to the U.N. mission in Western Sahara, known as MINURSO. The statement also said that the ministry was "examining the ways and means of withdrawing Moroccan contingents engaged in peacekeeping operations." Some 2,300 Moroccan soldiers and police are currently deployed as part of peacekeeping missions, largely in troubled African countries including Mali , Central African Republic and Burundi, the BBC reported.
Morocco annexed the majority of Western Sahara, a former Spanish colony, in 1976. But the Algerian-backed Polisario Front is seeking independence for the indigenous Sahrawi people in Western Sahara and contests Moroccan presence in the territory. According to the U.N., some 90,000 Sahrawis are living in refugee camps just across the Algerian border in Tindouf, though the Algerian government puts the figure at 165,000.