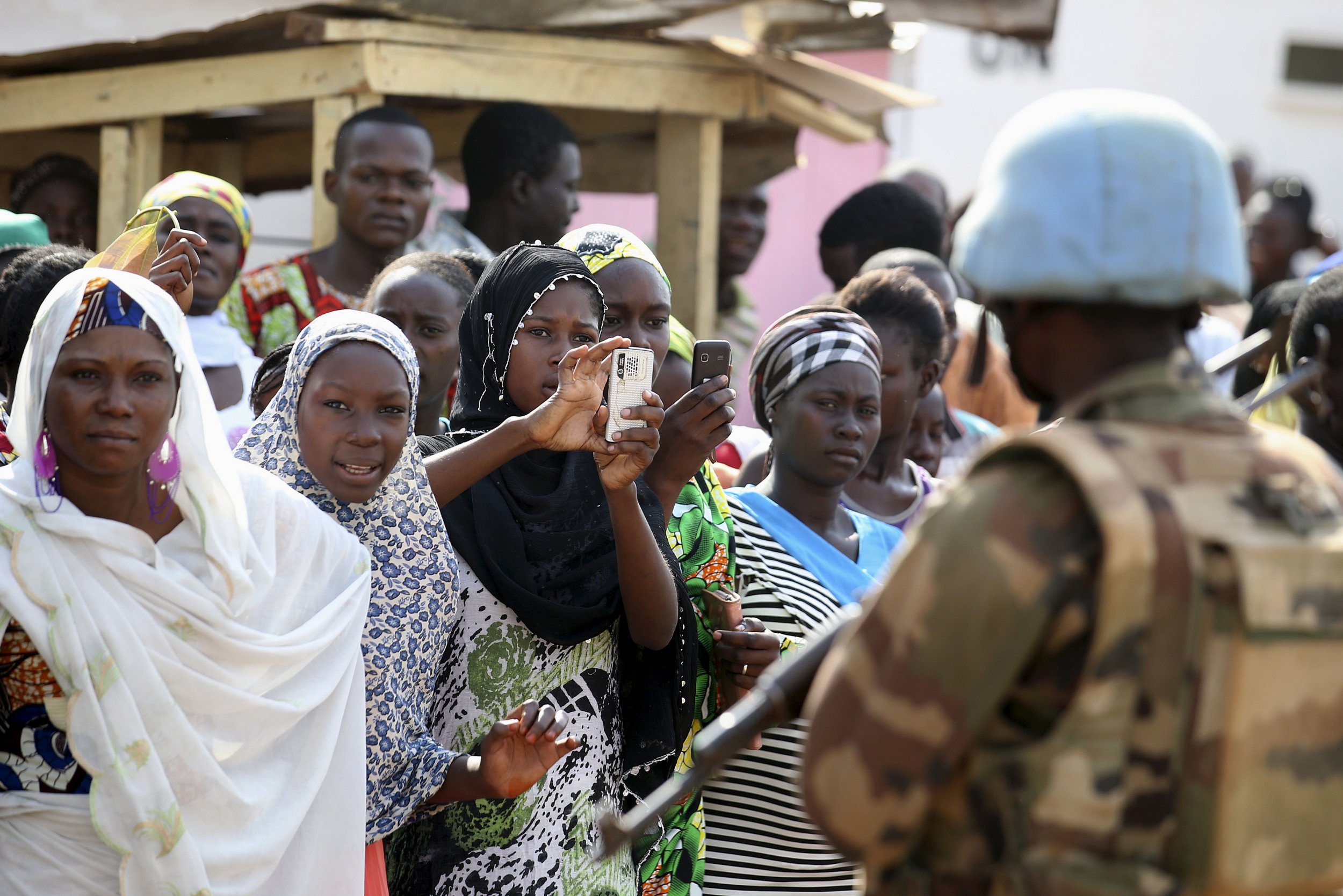 The United Nations (U.N.) is sending 120 peacekeepers home from its mission in the Central African Republic (CAR) after more allegations of sexual abuse of minors emerged on Thursday.
Some 10,800 uniformed personnel are deployed as part of the U.N.'s peacekeeping mission in CAR, known as MINUSCA. CAR has been riven by sectarian violence since the mainly Muslim Seleka rebel alliance ousted former President Francois Bozize in March 2013, sparking the creation of largely Christian militias called the anti-balaka.
MINUSCA said it has received fresh allegations of sexual exploitation and abuse against seven victims, six of whom were reportedly minors at the time. An initial investigation by a U.N. expert found sufficient evidence that five minors had been sexually abused and one adult sexually exploited, while the seventh alleged victim was unable to be interviewed. The soldiers implicated in the allegations are from the Republic of Congo (RoC) and the Democratic Republic of Congo (DRC).
MINUSCA said it had ordered the repatriation of 120 soldiers from RoC "due to the gravity of these allegations" and that the repatriation would occur after an investigation is carried out. The soldiers will be confined to the barracks while the investigation is ongoing.
The allegations are the latest in a long string against U.N. peacekeepers and international forces in CAR. The U.N. said on January 29 that it had uncovered allegations that four girls were abused by European Union troops deployed in CAR, with two other child victims alleging to have been abused by French troops in 2014.
There are now 21 allegations of sexual abuse and exploitation against U.N. peacekeepers in CAR after fresh allegations emerged earlier in January. Paula Donovan, a former senior U.N. and UNICEF official, previously told Newsweek that U.N. peacekeepers must lose their status as "a privileged class" and that the allegations in CAR meant the U.N.'s "sex abuse crisis is now more exposed than ever before, but there's no evidence that the U.N. has changed the way it's dealing with the problem."
A spokesperson for U.N. Peacekeeping told Newsweek that the organization took a zero-tolerance policy towards allegations of sexual abuse and that several measures were being implemented to improve transparency, including naming the countries that accused troops come from.
CAR held presidential and parliamentary elections in December 2015 as the country looks to replace the transitional government that has been in place since January 2014. The presidential vote is going to a runoff on February 14, with former prime ministers Anicet-Georges Dologuele and Faustin Archange Touadera set to face off. But CAR's constitutional court recently ruled that the parliamentary elections must be rerun after it received more than 400 complaints about irregularities in the electoral process.