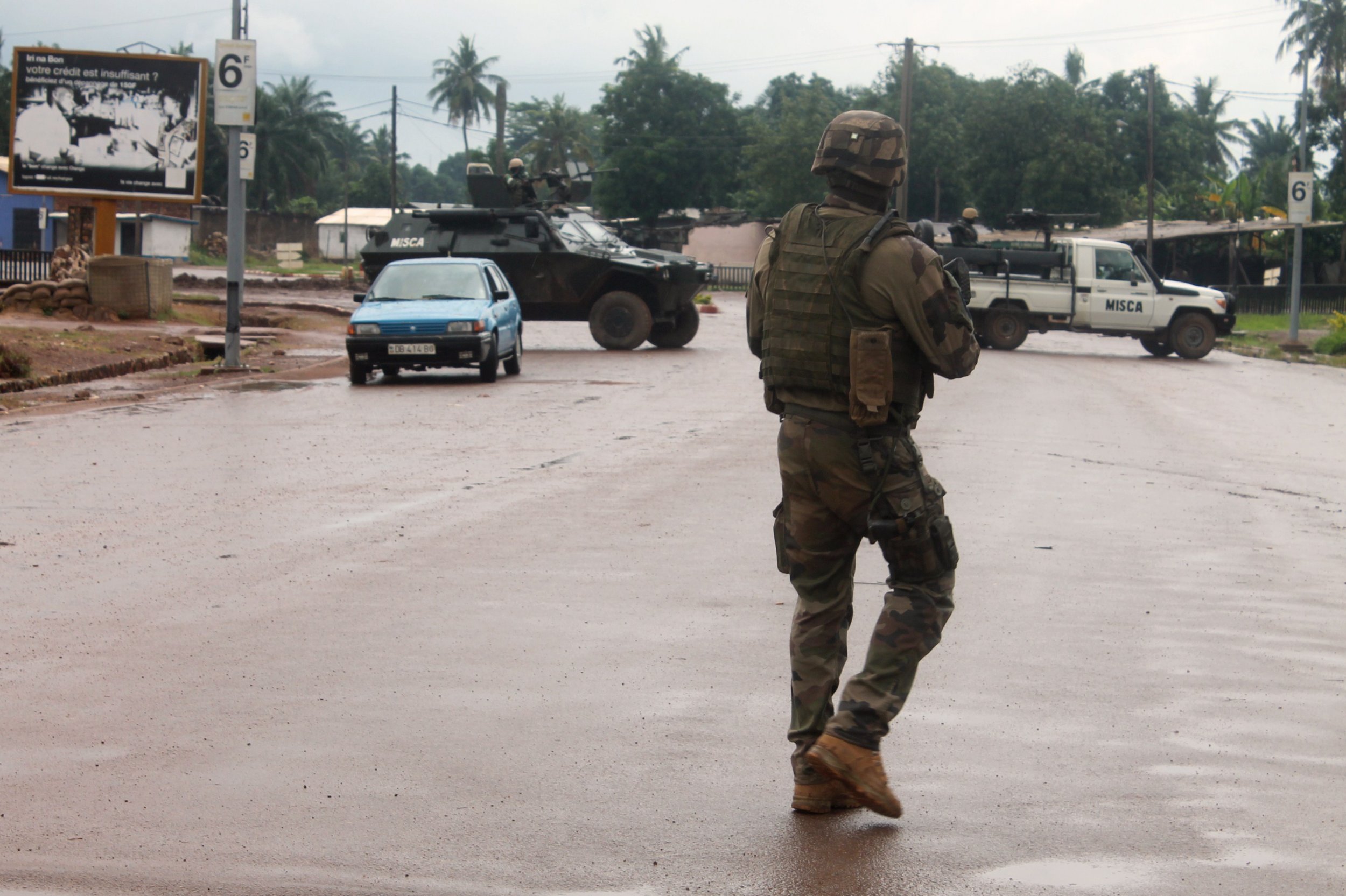 The United Nations says it has uncovered fresh allegations of child sexual abuse in Central African Republic (CAR) by European Union troops.
In a U.N. statement released on Friday, four girls alleged that they were sexually abused by soldiers attached to the EU's military operation in CAR (EUFOR RCA). At the time, the girls' ages ranged between 14 and 16; three of them said they believed their alleged abusers were Georgian. Additionally, a boy and girl alleged that they were abused by French troops in 2014, when they were aged seven and nine respectively. The girl alleged that she performed oral sex on soldiers in exchange for a bottle of water and sachet of cookies.
Although these latest cases involve foreign military forces, not U.N. troops, the U.N.'s peacekeeping mission in CAR—known as MINUSCA—said earlier in January that it was investigating allegations of sexual exploitation of minors by its peacekeepers and other international forces. Some U.N. peacekeepers reportedly paid young girls in CAR 50 cents in return for sexual intercourse.
The fresh cases all occurred in or near the M'Poko camp for displaced persons near CAR's capital, Bangui, which is home to around 20,000 people. The U.N. High Commissioner for Human Rights, Zeid Ra'ad al-Hussein, raised the cases with European, Georgian and French authorities earlier in January, and they have all launched their own investigations. Another country is also believed to be implicated in the cases but has not yet been named as further evidence is required.
"These are extremely serious accusations and it is crucial that these cases are thoroughly and urgently investigated," said Al-Hussein, who added that too many of these cases "continue to go unpunished, with the perpetrators enjoying full impunity."
Established in February 2014, EUFOR RCA deployed around 750 soldiers from 14 EU countries. The mission concluded in March 2015 and handed over to a new EU mission aimed at reorganizing CAR's armed forces.
The U.N. deploys more than 10,800 military and police personnel in CAR, which has been beset by sectarian violence since a coup in March 2013, when the mainly Muslim Seleka rebel alliance overthrew then-President Francois Bozize. The coup sparked the creation of largely Christian militias, known as the anti-balaka. Between September and November 2015, more than 100 people were killed in Bangui in tit-for-tat killings between the rival militias, according to Human Rights Watch.
CAR held presidential and parliamentary elections in December and a runoff vote between the two frontrunners, Anicet Georges Dologuele and Faustin Archange Touadera, is scheduled for February 14. CAR's constitutional court ruled recently that the parliamentary elections must be rerun due to issues including spoilt and undelivered ballot papers.