Americans today are savvier than ever when it comes to the products we buy. Organic food, non-toxic cleaning products, clean beauty and sustainable fashion have become de rigueur. In addition to the health and environmental benefits for consumers, it has meant big business for the brands involved. In fact, according to the 2020 Organic Industry Survey, U.S. organic food sales passed $50 billion, up more than 4 percent from the previous year. Research and Markets reported that the global household green cleaning products market is expected to grow from $17.90 billion in 2017 to $27.83 billion by the end of 2024; and the clean beauty industry was recently valued at $1 billion. Almost no sector has been left untouched—that is except for Big Pharma.
It may seem counterintuitive at first, to insist that the ingredients in our medicines do not have potentially harmful side effects—after all, it's medicine, it is supposed to make you feel better. But that is exactly our point at Genexa, where I am a proud partner. It's medicine, it is supposed to make you feel better. Most homeopathic and over-the-counter brands on the market today include potentially harmful chemicals and fillers in the form of inactive ingredients, some of which are allergens that have already been banned from leading clean beauty brands, begging the question: Why would we want to ingest something that we would never consider putting on our skin?
A simple look at some of the most commonly used ingredients in medicine reveals shocking insight:
—Phthalates: Phthalates have been shown to be reproductive and developmental toxicants, which resulted in them being removed from clean beauty products, but are present in many over-the-counter and prescription medicines.
—Parabens: The beauty aisle isn't the only place you need to be vigilant about these nasty preservatives. Parabens are another thing you'll commonly find in ingestible, over-the-counter medications. There are a lot of different kinds that companies use, and they can potentially be very harmful to people. Take propyl paraben, for instance: You'll find it on all kinds of pharmaceutical labels, despite the fact that it's been linked to hormone disruption and banned in the European Union.
—Red Dye No. 40: It is a synthetic dye made from petroleum that has potential for developmental and behavioral toxicity in high doses, and may cause hyperactivity. Clean beauty brands have banned this, but many medicine companies include it in products taken by both children and adults.
Repeatedly, we have seen major corporations begin to clean up the ingredients in their products following consumer demand. It's good for business to be your own critic and not leave it up to consumers to do the research and learn on their own because we're seeing that reactive approach reap catastrophic results across many sectors. Earlier this year a report was released by a House Oversight Committee stating that "commercial baby foods are tainted with significant levels of toxic heavy metals, including arsenic, lead, cadmium and mercury." Recent reports surfaced tying trace amounts of Benzene, a known carcinogen, to sunscreens with 78 of nearly 300 sprays and lotions tested showing varying levels of toxicity. And as we have seen from Johnson & Johnson's talc lawsuit, problems like this can plague a company for years, eroding consumer confidence and leading to significant legal, reputational and financial implications.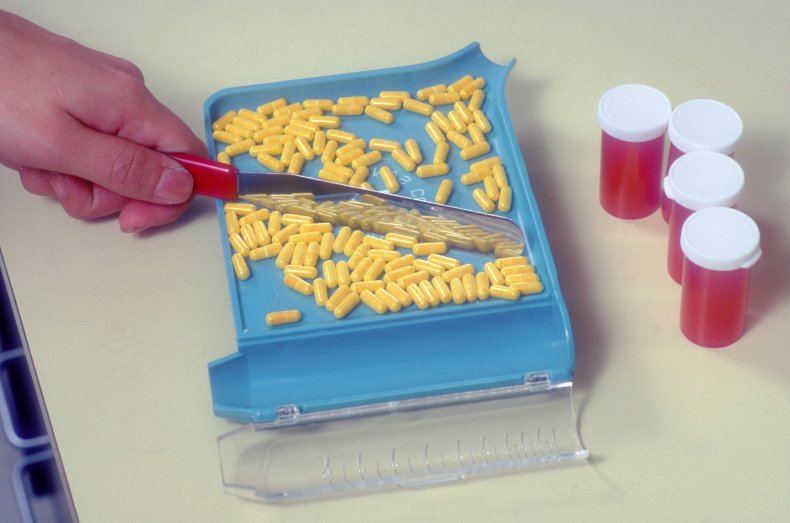 As a disruptor brand within an established heritage space, Genexa is persistently calling on the whole industry to adopt broad sweeping reforms. Ingredients that have in any way been linked to harmful side effects, are common allergens and anything banned from other sectors like beauty, household and food and beverage should be immediately removed from medicine. Genexa's Ex List is a great resource if the industry needs ideas around what ingredients should be excluded from our medicines; there they have an exhaustive list of chemicals and fillers you'll never see in Genexa products. Organic and non-GMO ingredients should be used whenever possible, and should be sourced responsibly and ethically with stringent policies in place to avoid any potential cross contamination.
When we're sick, we are vulnerable and need to be able to trust the over-the-counter medicines we've come to rely on. We need active ingredients—yes—but without potentially harmful chemicals alongside it. It's time for consumers, clean alternatives, retailers, leaders and the government to band together and insist that toxins be banned from our over-the-counter and homeopathic medicines. After all, you shouldn't have to feel bad when you're trying to get well.
Dr. Amy Shah is a double board-certified MD with training from Cornell, Columbia and Harvard Universities. She was named one of mindbodygreen's Top 100 Women in Wellness to Watch in 2016, and has been a guest on many national and local media shows. She helps busy people transform their health by reducing inflammation and eating more plants. As an immunologist, she realizes the power of the microbiome to help digestion, natural hormone balance and food sensitivities.
The views expressed in this article are the writer's own.