What Afghanistan Wants from the Winner of the US Election
Afghanistan is calling for long-term commitments from the winner of Tuesday's election, including security support and society-building, as both presidential candidates promise to end the United States' longest-running war.
To Kabul, it's about more than the conflict.
"The U.S.-Afghanistan Partnership has been based on mutual security interests, so characterizing it only as the longest war is overly simplistic," Afghan ambassador to the U.S. Roya Rahmani told Newsweek.
"This partnership has been incredibly productive in fighting terrorism and containing the spread of violent extremism," she added. "We have achieved so much together, from empowering women to developing democratic institutions to strengthening Afghan Security Forces so we can be self-sufficient. All of these achievements serve as an insurance policy for the long-term safety and security of Americans."
Nearly 2,500 U.S. nationals, hundreds of other foreigners and tens of thousands of Afghans have been killed in 19 years of warfare between the Afghan government and the Taliban, an Islamist movement that partnered with Al-Qaeda at the time of the 9/11 attacks. Despite nearly two decades of being targeted by a U.S.-led coalition, the Taliban remains in control of vast swathes of territory in the nation, making hopes for a military solution remote.
As the third U.S. leader to oversee the war in Afghanistan, President Donald Trump has opted to negotiate with the group. Though deadly violence persists, his administration has managed to bring the two rival factions to the table for the first time.
With Trump promising to pull troops out by Christmas, however, there are concerns that no matter who wins the U.S. election, a hasty exit could serve as a de facto win for the Taliban after a generation of warfare.
"We understand the fatigue in America, but withdrawal must be measured and strategic in order to preserve the gains that Americans and Afghans have sacrificed so much for," Rahmani said. "Without withdrawal being conditional, there would be a lack of incentive for the Taliban to fully commit to the ongoing peace process."
This means expanding the breadth of Washington-Kabul ties.
"We are all working toward an end state that will transform the Afghan-U.S. partnership from only being a security-focused relationship to a strategic, security, and economic-focused one," she argued. "This way, as and when the U.S. wishes to fully withdraw, it won't be used as a statement of victory for those who have been killing Americans and their allies alongside their Afghan comrades for the past 19 years."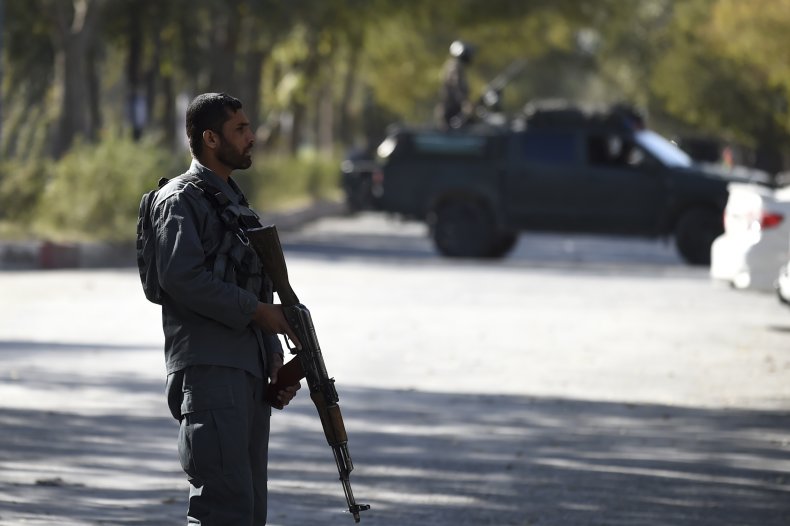 Taliban spokesperson Muhammad Naeem declined Newsweek's request for comment.
Earlier this month, CBS News quoted an unnamed senior Taliban leader as saying he hoped "Trump will win the election and wind up U.S. military presence in Afghanistan," in a comment originally misattributed to Taliban spokesperson Zabihullah Mujahid.
The group has agreed to talk with Afghan officials only on the condition that a total U.S. military departure was on the table. In exchange, the Taliban strives for a power-sharing deal, one in which they would agree to reject the likes of Al-Qaeda and the Islamic State militant group (ISIS).
The Taliban, officially the Islamic Emirate of Afghanistan, predates U.S. intervention in the country, but its roots lie with historic U.S. interests there.
The organization emerged in the 1990s as the leading faction of mujahideen that defeated a Soviet-backed government after a decade-long war in which the Afghan opposition received CIA backing and support. Al-Qaeda also emerged in Afghanistan during the latter years of the conflict, composed mostly of Arab volunteers led by the likes of Saudi national Osama bin Laden and the Egyptian Ayman al-Zawahiri.
Bin Laden was killed in a 2011 Navy Seal Team Six raid on his compound in Pakistan ordered by former President Barack Obama. Zawahiri remains at large and his whereabouts remain officially unknown.
The U.S. continues to target Al-Qaeda officials in multiple countries, including parts of Afghanistan and Syria, where Trump oversaw the Army Delta Force operation that resulted in the death of ISIS chief Abu Bakr al-Baghdadi, as Newsweek first reported at the time.
In Afghanistan, ISIS has established a local branch known as ISIS-Khorasan, or ISIS-K. Though its influence remains minor compared to that of the Taliban, the jihadi branch has conducted deadly attacks targeting civilians and security forces alike.
It's hoped that the Taliban could become a partner in efforts to suppress ISIS-K, but the long term results of such an arrangement remain uncertain. Afghan officials continue to allege coordination between the two groups in attacks such as the siege that killed at least 22 people at Kabul University on Monday, a plot claimed by ISIS-K and condemned by the Taliban.
The dynamic tensions between the various factions make for an uncertain future.
"The peace process will succeed if both parties are negotiating in good faith and believe that the only viable option is a political settlement," Rahmani told Newsweek. "Unfortunately, the escalation of violence does not indicate that that is happening."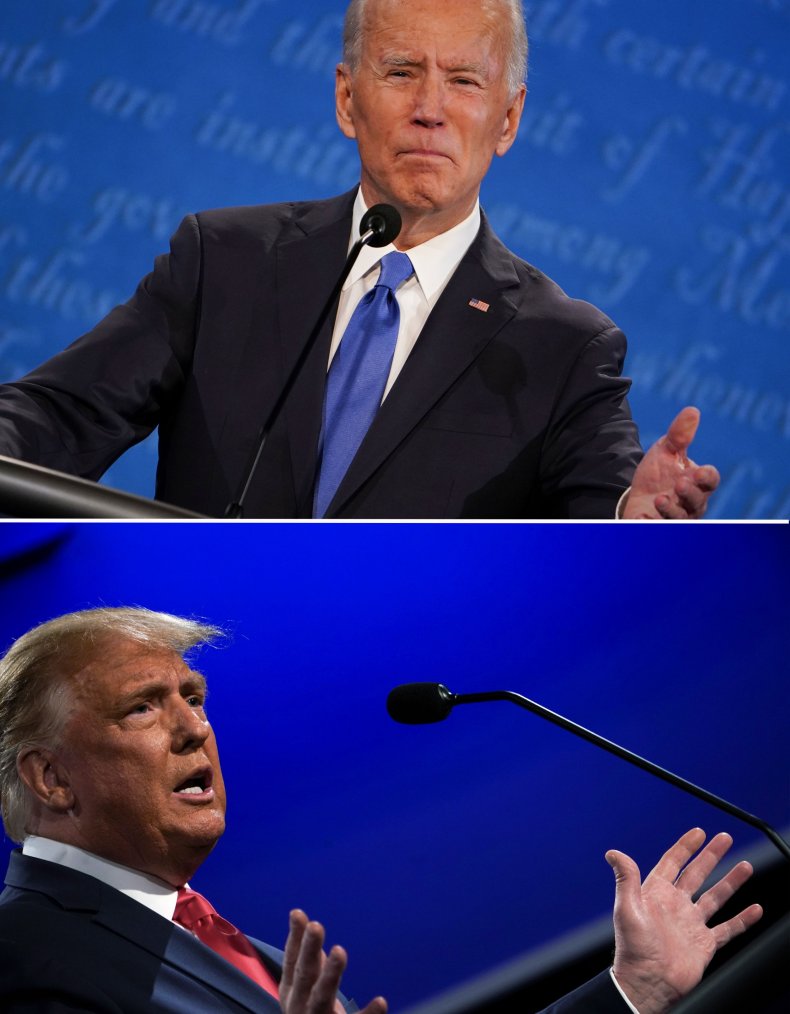 Both Trump and his Democratic rival former Vice President Joe Biden have pledged to ultimately end the U.S. military mission in Afghanistan, calling the campaign part of a series of "endless wars" launched as part of the post-9/11 "War on Terror" initiated under former President George W. Bush.
Trump has touted his record of pioneering a diplomatic track to resolve the conflict, while Biden has accused him of being soft in the face of allegations that Russia offered the Taliban bounties to kill U.S. troops, a report U.S. officials speaking to Newsweek have challenged.
The two men have said less about their post-withdrawal plans for the country, and Afghan officials like Rahmani seek clarity.
"The best way for the U.S. president to support the peace process is to be clear about which side is going to be a better partner for the U.S. in the long-term, assess compliance to agreements based on empirical evidence and attention to detail, and capitalize on the investments made in the past 20 years and the large youth population in order to further our mutual interests," she told Newsweek.
Doing so would involve investments beyond security and addressing other areas of Afghan society suffering from a seemingly intractable conflict.
"Furthermore, economic development, women's rights, and democratic governance are all key elements of a durable peace," Rahmani said. "We are grateful that the U.S. has not only committed to supporting the peace negotiations itself, but also to supporting all of the underlying elements that will help create a culture of peace that will last."
She argued such support would serve not only Kabul's interests but Washington's as well.
"By supporting Afghans during both peace negotiations and peacebuilding efforts," Rahmani said, "the U.S. president will be ensuring that Afghanistan will never again be a safe haven for terrorism and future generations of both Americans and Afghans will be safer as a result."