What the 'All American' Cast Have Said About Taye Diggs Exit— 'Real Tears'
All American Season 5 shocked viewers with the sudden, tragic exit of character Billy Baker, portrayed by Taye Diggs.
The actor has previously spoken about why he felt it was the right time to leave the show, and he went on to share an emotional farewell on social media.
Diggs' co-stars also shared fond messages to the actor, and have commented upon his decision to exit the sports drama.
Here is everything that you need to know.
What the 'All American' Cast Has Said About Taye Diggs Exit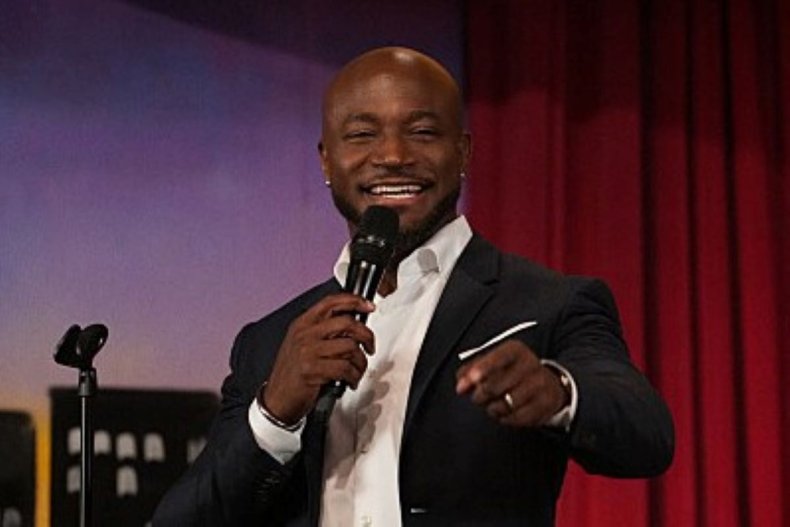 The CW sports drama follows the life of American high school football player Spencer James (Daniel Ezra) and the highs and lows of his professional career. Diggs played the coach of the Beverly Hills High football team before eventually moving to South Crenshaw High.
In episode 11 of All American, titled "Time," Billy took the South Crenshaw football players to an event where they were able to show off their skills as athletes to college coaches to potentially be recruited by them.
On their way back, they were involved in a crash that led to their bus being left on a precipice. Though Billy and several of the players managed to get out safely, there was one player who was still stuck inside the coach.
Billy decided to take action before it was too late—he returned to the coach to save Jabari Long (Simeon Daise). Though he did save the teen, the act led to the character's death.
Diggs shared a picture of his character on Instagram to bid farewell, and wrote in the caption: "That's a wrap! Thank you fans for your unrelenting support.
"Thank you cast for your energy and unrivaled talent. Y'all are EVERYTHING and will always be. THANK YOU, Nke. For such a graceful exit and for altering the trajectory of my life as an actor, parent and a human being. SO MUCH LOVE"
In the comments section, several All American cast members responded to Diggs' post and heaped praise on the star.
Karimah Westbrook, who plays Grace James, wrote: "Love you Taye! It was a pleasure and so much fun working with you. We will miss you dearly."
Lamon Archey, who played D'Angelo Carter in the show from 2020 to 2022, wrote: "It was a pleasure to work with you! Thank YOU!! [sic]"
Actor Kareem Grimes, who plays Preach in All American shared: "Thank you for the Laughs and great conversations. Love you bro [sic]"
Monet Mazur, who played Billy's wife Laura, wrote "Love youuuuu" with a crying face emoji in Diggs' comment section.
Michael Evans Behling, who plays Billy's son Jordan, shared several heart emojis in his comment, as did Greta Onieogou, who plays Layla Keating, while Hunter Clowdus said he was "forever grateful" to Diggs.
Westbrook also shared a separate post on her Instagram to mark Billy's exit story line, including a picture of Diggs' character and writing in the caption: "Real tears. In our hearts, always and forever."
All American Season 5 airs Mondays at 8 p.m. on The CW.