What Alyssa Milano Has Said About Potentially Running for Congress
Alyssa Milano has been incredibly outspoken in terms of politics over the past number of years and now the actress has confirmed she is considering running for Congress.
The former Charmed actress has said that she is going to need "name recognition and deep pockets" in her potential effort to overturn California's 4th Congressional District but said she is up for the challenge.
"I'm looking at California's 4th District to potentially run against [Republican Rep. Tom] McClintock," Milano revealed to The Hill on Tuesday.
"I split my time between Truckee, Calif., and Bell Canyon, Calif., and the Republicans have basically had a strong arm there in the 4th District," the 48-year-old said. "I would love to maybe consider flipping that seat blue."
"It's going to take someone with, I think, name recognition and deep pockets to be able to run against McClintock, and so I'm considering it," the host of the Sorry Not Sorry podcast—which deals with social, political and cultural issues—explained. "I'm basically gathering information right now, speaking to different consultants, speaking to the community."
California's 4th District is currently represented in the House by Republican Tom McClintock and is one of the few conservative strongholds in the mostly blue state.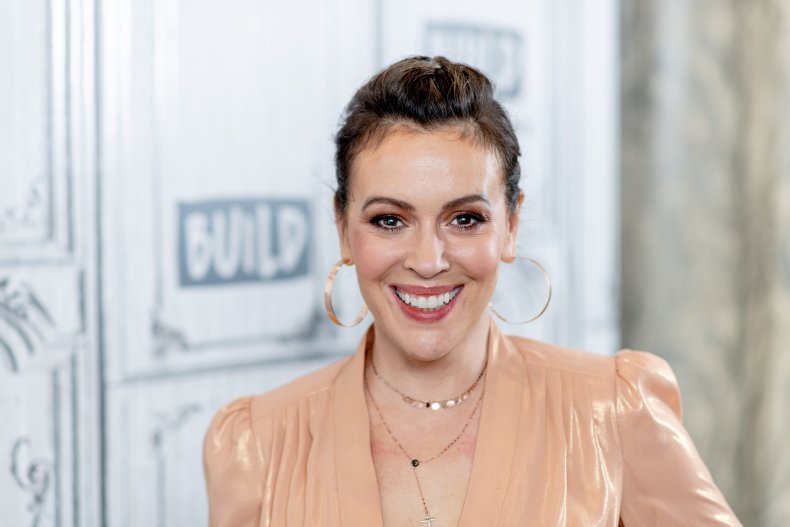 Milano said that she will have to consider her work schedule before making the decision to run for the House seat—she also confirmed that a Who's The Boss? reboot is in the works.
She said she will be able to make a decision on embarking on a potential political career after the 2022 midterm elections.
"Before I run, obviously I can't do both at the same time," she said regarding her acting career. "So it's just really going to be about timing."
Milano first floated the idea of a congressional run in a tweet in May.
"Congressman McClintock was one of the 63 republicans to oppose Asian Hate Crimes bill," she posted on the social media platform. "This is my Congressman. Should I run against him?"
The Hill also asked Milano her thoughts on other celebrities who have announced their wish to pursue a political career, such as Caitlyn Jenner with her gubernatorial run in California.
"I would hope that they would put in the work before they attempt to hold office," she said while mentioning that she has been an activist since she was a teenager.
"I'm very hands-on, boots on the ground, as far as the work that I do. And I would hope that anyone who's considering running for office would be doing so from a place of service, which is where my heart is, rather than a place of power or to change up the system," Milano said. "My intentions are to make the world a better place."