What Are No-Knock Warrants?
A practice commonly used in U.S. law enforcement that allows police to come into someone's home without knocking on the door and announcing themselves if they have a search warrant could become a thing of the past.
Kentucky Republican Senator Rand Paul introduced bipartisan legislation on Thursday that would put an end to the use of no-knock warrants. The bill, known as the Justice for Breonna Taylor Act, outlaws the use of no-knock warrants by federal law enforcement agencies as well as state and local police.
"After talking with Breonna Taylor's family, I've come to the conclusion that it's long past time to get rid of no-knock warrants. This bill will effectively end no-knock raids in the United States," Paul said in a statement.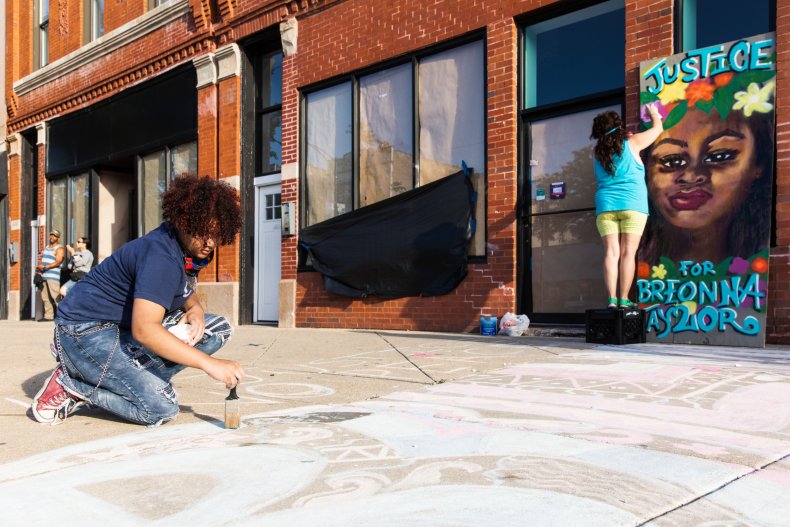 Paul's Justice for Breonna Taylor Act would require federal law enforcement officers to provide notice of their authority and purpose before they could execute a warrant. It would also require the same of any state or local law enforcement agency that receives funds from the Department of Justice.
Newsweek has reached out to Paul's office for additional comment.
According to Cornell Law School, the no-knock warrant--which has often been used by law enforcement agencies conducting narcotics raids--may be used when police believe the safety of police officers or other individuals could be at risk, or that evidence in the case could be destroyed if police announce themselves.
While no-knock warrants may be effective, the use of these warrants by police has also led to the deaths of innocent people when police go to the incorrect home or if the evidence is wrong--as was the case in the shooting of Breonna Taylor.
Taylor, a 26-year-old black woman, was asleep in her Louisville, Kentucky home in the early morning hours of March 13, when three plainclothes police officers who had a no-knock warrant burst through her front door. They believed she was hiding evidence connected to a suspected narcotics dealer.
Taylor was fatally shot by police, while her boyfriend who exchanged gunfire with police whom he believed were home invaders, was wounded.
Police searched Taylor's home after the shooting but didn't find any evidence to connect her to the narcotics investigation.
Louisville Police Sgt. Jonathan Mattingly and Detectives Brett Hankison, Joshua Jaynes and Myles Cosgrove have all been placed on administrative reassignment. The FBI is investigating the events leading up to the shooting.
The legislation comes on the heels of the introduction of the Justice in Policing Act of 2020, which includes a stipulation outlawing the use of no-knock warrants by police. The bill was introduced by New Jersey Democratic Senator Cory Booker on June 8 and is being considered by the Senate Judiciary Committee.