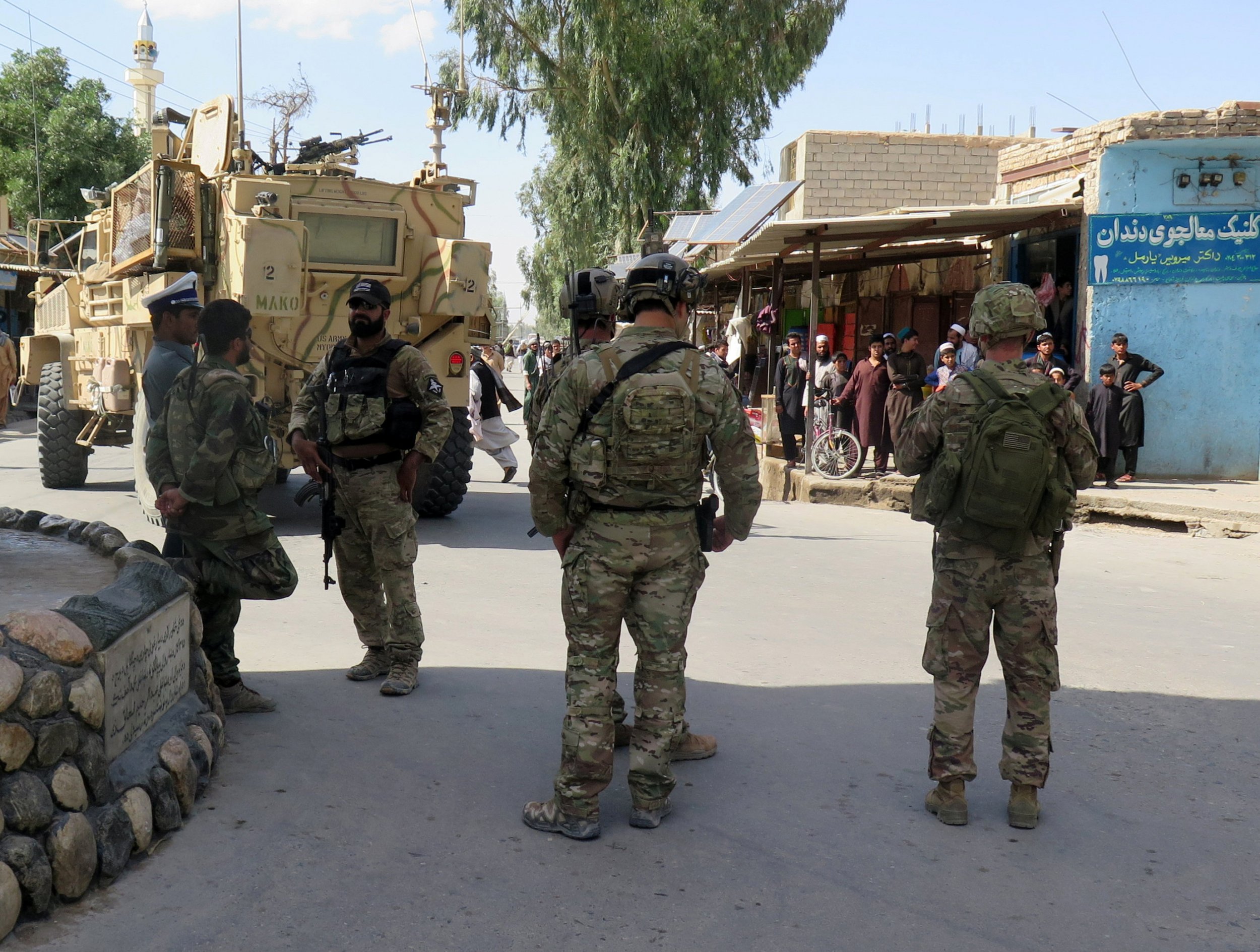 Afghanistan's Ministry of Defense has confirmed that American special forces are being deployed to the country's western province of Farah.
According to the Khaama Press News Agency, the American troops are being deployed alongside Afghan forces to help train local troops. It is not yet clear how many Americans will be part of the Farah mission.
Ministry of Defense spokesman General Mohammad Radmanish said the U.S. troops will not participate in combat operations, and will be on a train, advise and assist mission. Radmanish added that the Americans will be helping the Afghans get to grips with new weapons.
Farah is a province in the west of the country on the border with Iran. The province's main city, also named Farah, has become a key target of the Taliban, who are still fighting for control of the country 17 years after it was invaded by the U.S.-led coalition.
In May, Afghan forces faced a vicious battle to keep control of the city, as Taliban fighters converged in a major assault. Militants managed to capture some parts of the city before eventually being pushed back, with the help of American air support.
Residents had repeatedly warned that Farah was at risk of capture with the coming of the spring campaigning season, and government forces were only just able to retain control. Farah borders the restive Helmand province, the Taliban heartland where significant amounts of opium is harvested. For years, British forces played a cat and mouse game with the Taliban in Helmand, but were never able to fully secure the region.
Farah is also the location of several key smuggling routes into Iran, making it a valuable prize. Hundreds of Taliban fighters have moved into Farah as it offers relative safety from increased government activity in Helmand.
Though Radmanish said American troops will not be involved in combat missions, their presence is no doubt intended to secure the city against further Taliban assaults. For all the talk of peace negotiations, the Taliban have stepped up attacks on provincial centers and the capital Kabul. After the failure of the May attack, Taliban fighters have remained active in Farah, keeping pressure on local Afghan forces.
Thus far, the militants have only been able to capture a major city once since 2001, when they overran Kunduz in 2015. The fighters were able to hold the city for 15 days before retreating back into the countryside, where their influence remains strongest. The militants made good use of their two weeks, destroying government facilities, seizing military equipment, hunting down opponents and freeing prisoners from the city's jails.