What Ben Affleck's Father Has Said About Jennifer Lopez Reunion
Ben Affleck's father has dismissed questions about his son's love life as "nonsense" as the world watches the Hollywood actor's reunion with old flame Jennifer Lopez.
However, Timothy Affleck revealed he is the last to know details about the new and improved Bennifer.
Timothy Affleck was approached by The Sun this week when he was asked about his son's love life, which has caused a media frenzy in recent weeks after he and his former fiancee were spotted on vacation together shortly after J.Lo's split from Alex Rodriguez.
"Of course I've heard of her," the 78-year-old said of Hustlers actress Lopez. "But I'd no idea about any of this. I talk to my kids about their lives when I see them and they share with me what they want to share."
Timothy Affleck is also the father to actor Casey Affleck but explained that he hasn't seen his kids in a while due to the COVID-19 pandemic as well as their busy work schedules.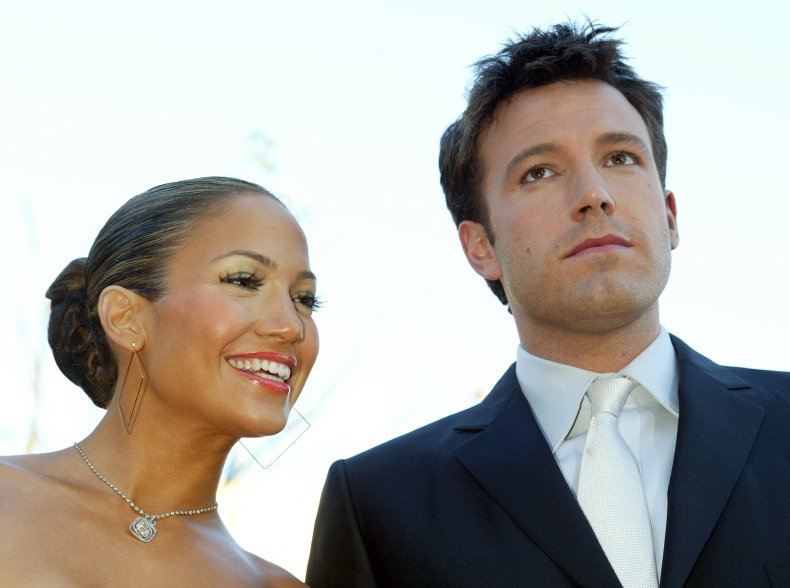 "I haven't seen my kids in so long, what with their work and COVID," Timothy Affleck said.
He was also asked if Ben, 48, had been "pining" for Lopez, 51, in the 17 years since they split to which he dismissed, saying: "I've never heard of all that nonsense."
Timothy Affleck previously spoke to the press in 2018 to criticize Hollywood and the film industry.
"It has taken a toll on both of my sons. Hollywood is a disgusting place," he told Grazia.
"You're kind of forced to develop a persona that is hard to shed and go home to your family," he said. "It affects your whole life. I think that's one of the dangers of the film industry."
Lopez and Rodriguez, 45, confirmed in April that they had ended their engagement after a four-year relationship.
Since then, Lopez and Affleck have been spotted together in Los Angeles, before holidaying in Montana and Miami—and the media interest is almost as big as it was during their whirlwind romance in the early 2000s when they were engaged.
In Miami, Lopez was photographed smiling while leaving a private residence as Affleck waved her off at the front door.
These pictures sparked a huge reaction online among fans because while they have yet to officially confirm that they are dating, the photos suggest they are spending a lot of time together as a couple.
Lopez split from Alex Rodriguez in April. In a joint statement to Today, the pair said: "We have realized we are better as friends and look forward to remaining so. We will continue to work together and support each other on our shared businesses and projects.
"We wish the best for each other and one another's children," the statement continued. "Out of respect for them, the only other comment we have to say is thank you to everyone who has sent kind words and support."