What the Biden Administration Has Said About a National Vaccine Mandate
Instituting a national vaccine mandate would be a tall order for the federal government, and members of the Biden administration have bucked speculation that they will look into implementing a nationwide order.
Most American adults have received at least one dose of a COVID-19 vaccine, but vaccine hesitancy is a persistent problem, putting America's ability to reach herd immunity at risk. Amid the worrisome rises in Delta variant cases, businesses, health care systems and the Department of Defense have implemented vaccine mandates, increasing speculation that broader requirements could be put in place.
Dr. Anthony Fauci, director of the National Institute of Allergy and Infectious Diseases and President Joe Biden's chief medical adviser, has long doubted a mandate would come from the federal government. Last year, he told a Healthline town hall he would be "pretty surprised" if there was a vaccine mandate for the general public.
He reiterated that sentiment in an interview with Newsweek in January, saying he didn't believe there would be a national vaccine mandate because "we almost never mandate things federally" with regards to health.
"I'm not sure it's [COVID-19 vaccination] going to be mandatory from a central government standpoint, like federal government mandates. But there are going to be individual institutions that I'm sure are going to mandate it," Fauci said.
White House press secretary Jen Psaki has denied that the Biden administration is looking to implement a national vaccine mandate. She said it has "ruled out" an "across-the-board federal vaccine mandate," noting that such an order is "not on the table" and that mandating vaccination is "not the role of the federal government." Instead, she put that responsibility on institutions, private sector entities and local communities.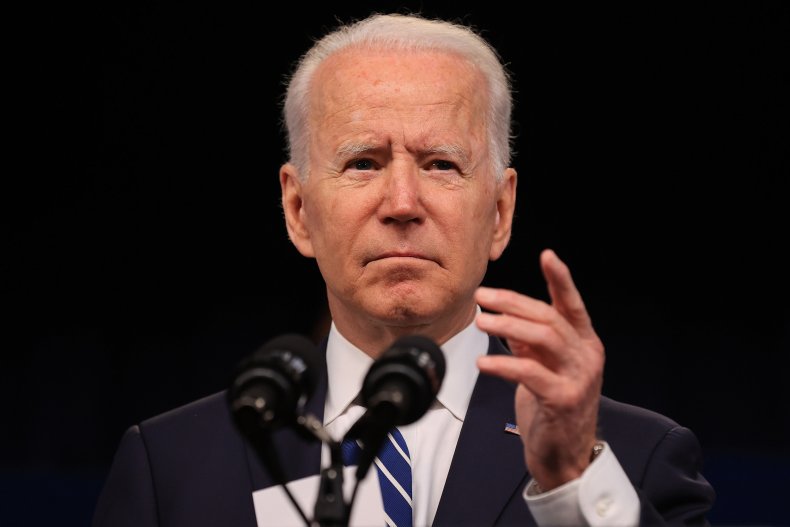 While employers largely have the ability to mandate that their employees get vaccinated, requirements are a little trickier for the government. No entity can force people to be vaccinated against their will, according to constitutional experts, but state governments have a valid case for implementing vaccination mandates for those involved in activities of society, such as attending school.
A Congressional Research Service report found that there's no law expressly allowing the federal government to impose vaccine mandates, although there could be an argument for mandating vaccinations to prevent interstate or foreign transmission of the coronavirus. A national vaccine mandate could be seen as an imposition on states' rights, opening the requirement up to lawsuits.
In an effort to effectively put in place a nationwide vaccine mandate, the more probable path is for Congress to take action. Its power under the Constitution's Spending Clause means it could use federal funds to encourage states to enact vaccine mandates.
Dr. Rochelle Walensky, director of the Centers for Disease Control and Prevention, sparked speculation that a nationwide mandate was coming when she told Fox News last month that the Biden administration was "looking into" mandates. However, she later clarified on Twitter that she was referring to mandates implemented by private institutions and portions of the federal government.
"There will be no nationwide mandate," Walensky wrote on Twitter. "There will be no federal mandate."