President Joe Biden is facing immense pressure from abortion rights advocates and Democrats in Congress to sign sweeping executive orders on abortion to counteract an expected Supreme Court decision striking down Roe v. Wade.
But advocates acknowledge that the bolder Biden's response is, the more likely it will be to face legal challenges that could make it more difficult for the federal government to expand access to abortion in states that will ban the procedure if Roe is overturned.
"It's about to get a lot more complicated, and the courts are going to have to weigh in on a lot of novel issues" around abortion, said Greer Donley, a law professor at the University of Pittsburgh who studies reproductive health care.
After a draft opinion by the Supreme Court striking down Roe was leaked last month, Biden said he plans to use his executive authority to protect access to abortion.
But the president has not provided details on what steps he might take in response to a decision to end Roe, the 1973 decision that legalized abortion nationwide. The White House has rebuffed calls from abortion rights advocates to act before a final court ruling is announced sometime this month or in early July, when the court's term ends.
That has left everyone guessing Biden's next move on a highly charged political issue that will impact millions of people across the country and factor into the midterm elections this fall.
Despite the uncertainty, one thing seems clear, experts said: Biden has a limited ability to make an immediate impact, and his options mainly involve expanding the federal government's role in regulating abortion care — something that would surely spark a new round of legal battles in the post-Roe era.
Nevertheless, abortion rights advocates said Biden should act as forcefully as possible.
"We need the president to be aggressive," said Rebecca Hart Holder, the executive director of Reproductive Equity Now, an advocacy group based in Massachusetts.
How aggressively Biden acts in the coming days or weeks will play a big role in shaping the next wave of court fights over abortion.
"The Biden-Harris Administration continues to explore every possible option in response" to a Supreme Court decision that strikes down Roe, Alexandra LaManna, a White House spokesperson, said in a statement to Newsweek.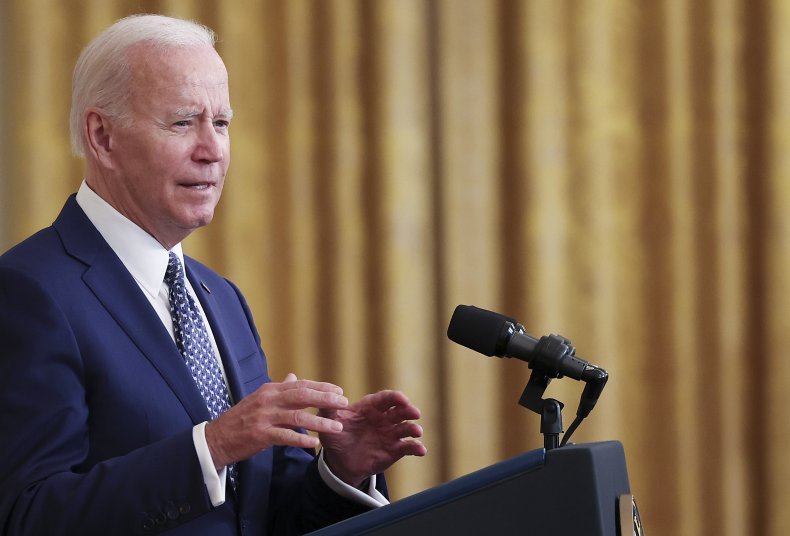 Since the draft opinion was leaked in early May, the White House has been in frequent touch with abortion rights organizations, state lawmakers and others. Biden has spoken publicly on several occasions about the need to act, including last week. "There's some executive orders I could employ, we believe. We're looking at that right now," Biden said in an appearance on late-night TV.
Vice President Kamala Harris also held a meeting with advocates from several states Tuesday.
Still, the thinking of senior administration officials remains a closely guarded secret.
"High-level folks in the administration have been working on creative solutions. They are open, I'm just not sure what they're going to finally settle on," said one person who was familiar with the White House deliberations but asked to remain anonymous.
It is widely believed that the single biggest step the administration could take is to use a legal concept known as preemption to protect access to medication abortion in Texas and a handful of other states that have already effectively outlawed abortion, or are planning to do so as soon as Roe is overturned.
Preemption, in its simplest definition, holds that federal law trumps state law. Abortion rights advocates have pushed the White House to use it as a tool to enforce a decision the Food and Drug Administration reached last December to allow patients up to ten weeks of pregnancy to receive a prescription for medication abortion, also known as abortion pills, by mail through a telehealth service without having to make an in-person visit to a health care provider.
Biden could sign an executive order requiring states to abide by the F.D.A. rule, based on the reasoning that the federal regulation preempts any state ban on abortion.
Medication abortion is used in more than half of all abortions in the United States, according to a recent report by the Guttmacher Instutitute. The method has become increasingly widespread in the U.S. since the F.D.A. approved mifepristone in 2000. Research has found that mifepristone, taken along with another drug, misoprostol, is a safe and effective alternative to an abortion in a clinic performed by a doctor.
But an executive order based on preemption would almost surely raise questions about federal versus state power.
"It's not guaranteed to work," said Mary Ziegler, an expert on the legal history of abortion who teaches at Florida State University. "But it's a plausible argument the Biden administration could make."
There is some precedent that suggests the Biden administration could prevail, at least in the lower courts. In 2014, a U.S. district court judge ruled that Massachusetts could not ban an opioid painkiller that had been approved by the F.D.A.
Still, it's unclear how a more high-profile case around abortion and preemption would play out if it reached the Supreme Court, whose conservative majority has shown an aversion to letting the federal government intervene in state affairs.
"You could imagine a federal court deciding that the F.D.A. doesn't have authority to issue a statement about the preemptive force of its regulation" in regard to abortion care, said Rachel Rebouché, the interim law school dean at Temple University and an authority on reproductive health law.
If a challenge ended up before the nation's high court, she added, "I would be skeptical that this Supreme Court would accord federal agencies discretion and enlarge their power."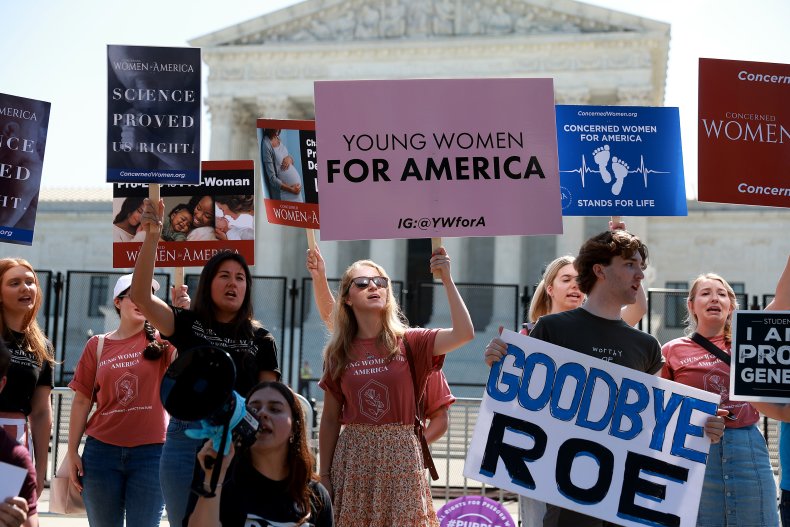 Other actions Biden might take would likely run into the same legal challenges, including one proposal to set up abortion clinics on federal property in states that would ban abortion if Roe is struck down.
The proposal has gained traction after Senator Elizabeth Warren of Massachusetts and other Democrats sent a letter to Biden last week urging him to take the step as part of a broader effort to protect abortion rights through executive action.
The letter, which was signed by 25 Senate Democrats, also called on Biden to expand access to medication abortion and provide federal vouchers to patients to help cover the costs of abortion care if they have to travel out of their home state, among other proposals.
"The entirety of the federal government must be engaged in the Administration's efforts and must act as swiftly as possible," the senators said.
Abortion rights advocates outside Congress have also championed the idea of creating abortion clinics on federal property in states that ban abortion. But doing so would be an explosive move that would infuriate Republican governors and state lawmakers, which may give Biden pause.
It's also unclear whether patients who travel to such a federal clinic, as well as anyone who drives them to get care, could still be prosecuted under state laws that ban abortion, Rebouché and others said.
Similarly, another popular proposal among Democrats and abortion rights supporters — for the Biden administration to expand telehealth services for medication abortion — would raise new questions around health care and technology that don't have much legal precedent.
Biden could seek to expand protections that exist under some so-called interstate shield laws that protect providers in states where abortion is not strictly regulated who give abortion care to patients from states where the service is restricted or mostly outlawed.
The move could face opposition from conservative states, but it would be a necessary step to help states that will shoulder more of the burden for abortion care if Roe is overturned, said Hart Holder, who runs the group formerly known as NARAL Pro-Choice Massachusetts.
"A huge focus of our work is what it means to be able to provide care for folks who are coming from out of state to Massachusetts," said Holder.
As he weighs his options, Greer, the University of Pittsburgh law professor, said Biden should not hesitate to take bold action even if it results in legal challenges down the road.
Biden should "throw everything at the wall and see what sticks," she said.