What Can the GOP Do to Stop Obama's Immigration Order?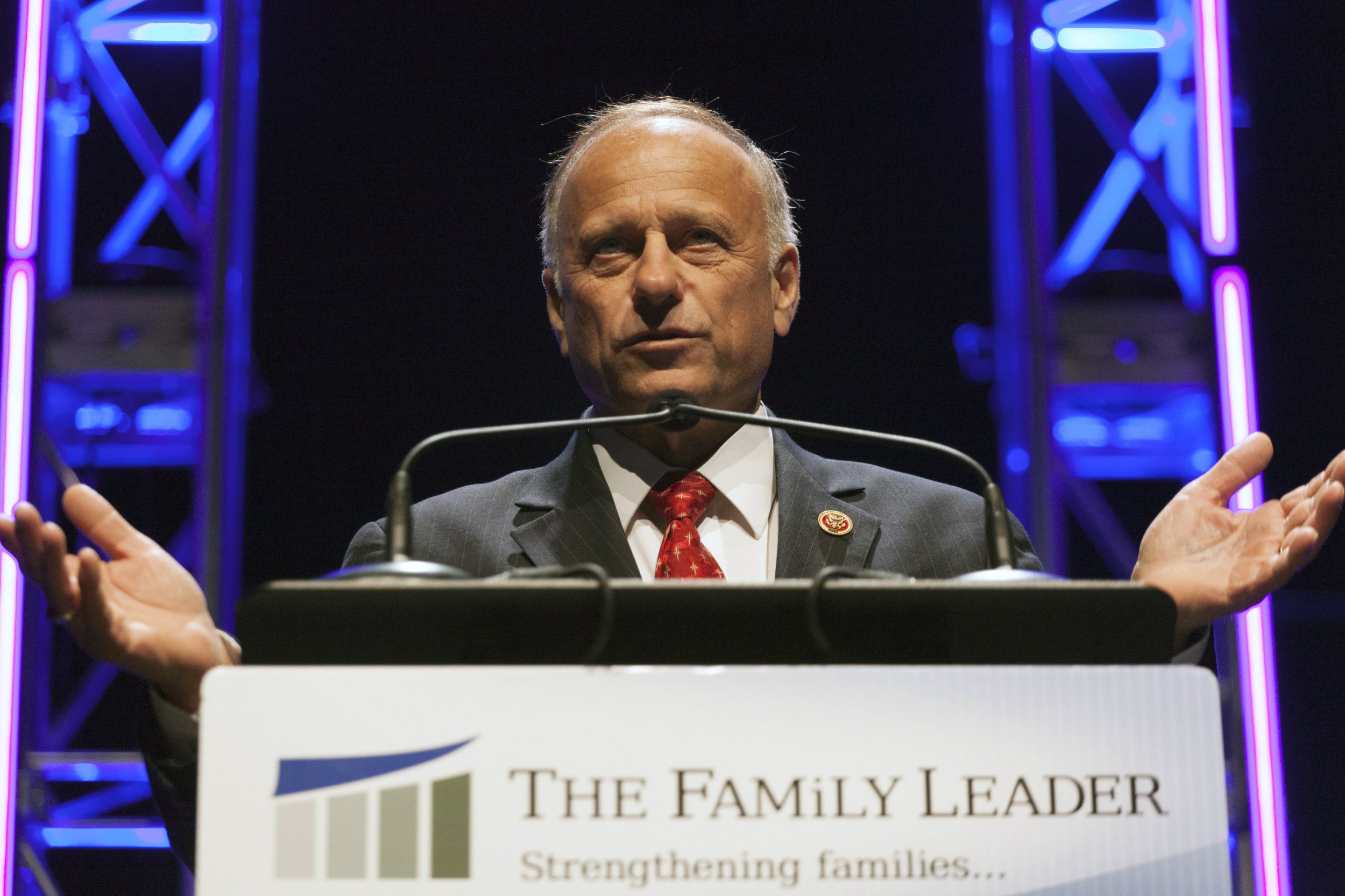 Republicans in Congress are furious that President Barack Obama is moving ahead on immigration reform without them.
Over the past several days, Republicans have called Obama's upcoming executive action unconstitutional. One senator warned of "anarchy" and "violence" breaking out, and Republican governors are talking about suing the administration over the order.
But in reality, the GOP's ability to block the president's move to give millions of undocumented immigrants relief from deportation is limited. Obama will give a prime-time address Thursday night announcing his plans and offer more details Friday in Las Vegas. Reports thus far indicate that between 4 million and 5 million undocumented immigrants could apply for legal status and work permits under the new order.
The most talked about option for stopping the president's executive action is to defund it through the appropriations process using the power of the purse. Several Republicans opposed to Obama's immigration move claim they can pass a spending bill that cuts out the funding to enforce it.
"I'm for sending money to fund everything except those branches that are affected by this, then cutting off the funding to the very edict that he will deliver," Representative Steve King, R-Iowa, one of the most vocal opponents of comprehensive immigration reform in Washington, said Thursday. "We say, 'None of the funds being used in this act shall be used to carry out executive edict —' and then we define it."
But it's not that simple. Obama's action is expected to be carried out by the U.S. Citizenship and Immigration Services (USCIS), which isn't funded by Congress's annual spending bills. Instead, it's self-funded by application and petition fees. So how could Congress defund something it isn't funding in the first place?
King doesn't see this as an obstacle to his plan. "I have that language already written. It says, 'No fees either,'" King said. Rep. Tim Huelskamp, R-Kansas, a Tea Party-style conservative like King, didn't know the details but insisted to reporters Thursday that Congress's spending authority could stop Obama. "At the end of the day, any money spent out of the Treasury is our responsibility," he told reporters trying to make sense out of the situation.
But using appropriations bills to stop spending that doesn't happen under the appropriation bill is tricky, to say the least. "It would take a change of law, an authorization of law" to change the underlying statute, House Appropriations Committee Chairman Hal Rogers, R-Kentucky, told reporters Thursday, throwing water on the idea that his committee will try to block Obama through the spending process.
"It depends to some degree on what the executive order is, and we don't know that yet. But if it is something that is funded by fees, defunding doesn't work," Representative Mike Simpson, R-Idaho, said Thursday.
Even if the House figures out a way to put language into a spending bill that prohibits USCIS from carrying out Obama's order, either the Senate would strip that language out or the president would veto it, leading to a government shutdown. In a shutdown scenario, however, USCIS would still be funded and would be able to carry out Obama's executive action, even as most of the government ceases to operate.
Despite the difficulty of the Republicans' position, the idea of a shutdown hasn't been taken off the table. Simpson said he didn't have a sense from Republican House leaders one way or the other on the shutdown question. A shutdown would defeat top Republicans' goal of proving that they can govern responsibly after the midterms, rather than lurching from one crisis to the next.
So what other options do they have? Not many.
King said he wanted to see the House pass a resolution denouncing the president's action and then vote to censure him—both symbolic moves that wouldn't block Obama's order. Senator Ted Cruz, R-Texas, a Tea Party leader and top Obama adversary, floated the idea of refusing to confirm any of the president's judicial or executive appointments in the next Congress. But Republicans were largely expected to do that regardless.
Another option is to sue over the legality of the executive action. GOP Governors Rick Perry of Texas, Mike Pence of Indiana and Scott Walker of Wisconsin—all of whom are contemplating presidential runs in 2016— have brought up the possibility of suing. House Republicans who are already poised to sue the president over his delay of the Affordable Care Act's employer mandate could just tack the immigration matter onto that suit.
But legally the Republicans have a tough case. There is a long history of presidents using executive authority on immigration matters, and legal experts largely agree that the president has wide latitude when it comes to U.S. immigration laws. Even the Supreme Court has endorsed the idea that the president has "broad discretion" on immigration matters. In 2012, conservative Justice Anthony Kennedy described this power in a 5-3 opinion striking down portions of Arizona's extreme anti-undocumented-immigration bill.
"A principal feature of the removal system is the broad discretion exercised by immigration officials," Kennedy wrote in the opinion, which was joined by the court's conservative chief justice, John Roberts. "Federal officials, as an initial matter, must decide whether it makes sense to pursue removal at all."
Even if a judge did agree to hear the case, it could take years for anything to come of it.
There's always impeachment, but Republicans are not talking that up as an option. "I think that's been ruled out," Huelskamp said. King likewise downplayed the idea, evidence that the Republicans know impeachment would turn public opinion against them.
"If anyone suggests [impeachment], I hope they just put a bullet to my head, 'cause that's not a viable option either," said Simpson, a more moderate Republican who is in favor of passing comprehensive reform.
There is a final option. House Republicans could do what they have failed to for the past year and a half and pass comprehensive immigration reform that would replace the president's order with bipartisan legislation. After all, if Republicans had already passed a comprehensive plan, Obama wouldn't be taking action on his own.
"Pass an immigration bill," Simpson said, listing the possible routes Republicans could take. Obama's executive action will be illegal, he said, "but ultimately we've got to solve the problem. So why not just start doing it?"