What Is Centaurus? New COVID Subvariant Found In Florida, Europe
COVID-19 subvariants are still being discovered more than two-and-a-half years after lockdowns took place. BA.2.75, a recent coronavirus subvariant of the omicron variant, has increased COVID-19 cases, specifically in Florida and Europe.
Also known as Centaurus, BA.2.75 was first discovered in India early this spring and was christened by a Twitter user who decided to name the subvariant after a constellation. While the name is becoming popular, the WHO has not yet adopted the name.
While, according to Medical News Today, omicron is still the most prominent variant in the U.S., the BA.2.75 subvariant, reports show, when it was discovered, was spreading faster than other omicron subvariants.
The World Health Organization (WHO) hasn't designated BA.2.75 as a variant of concern, but it is monitoring the strain. WHO Director-General Tedros Adhanom Ghebreyesus spoke at the Member State Information Session in July in which he first announced the organization was closely tracking the subvariant.
"In Europe and America, BA.4 and BA.5 are driving waves. A new sub lineage of Omicron called BA.2.75 has also been detected, which we're following closely," he said in his remarks.
Adhanom Ghebreyesus said many countries have reduced their COVID-19 testing measures, which can muddy the "true picture of an evolving virus."
According to reports, BA2.75 infections still haven't outnumbered those of its omicron subvariant predecessors, BA.4 and BA.5. Additionally, reports show BA.2.75 is still most common in India, where it was first discovered, and some data shared by a COVID-19 analyst Twitter user suggested that BA.2.75 infections have already peaked.
The Palm Beach Post reported BA.2.75 cases have been detected in Florida, whereas similar omicron subvariant BA.4.6 is spreading in southeastern states.
According to the report, it is still unknown how infectious the so-called Centaurus subvariant is, especially for those who have already recovered from other omicron subvariants. And although the newest coronavirus vaccines by Moderna and Pfizer specifically target the BA.4 and BA.5 subvariants, they may also defend against BA.2.75.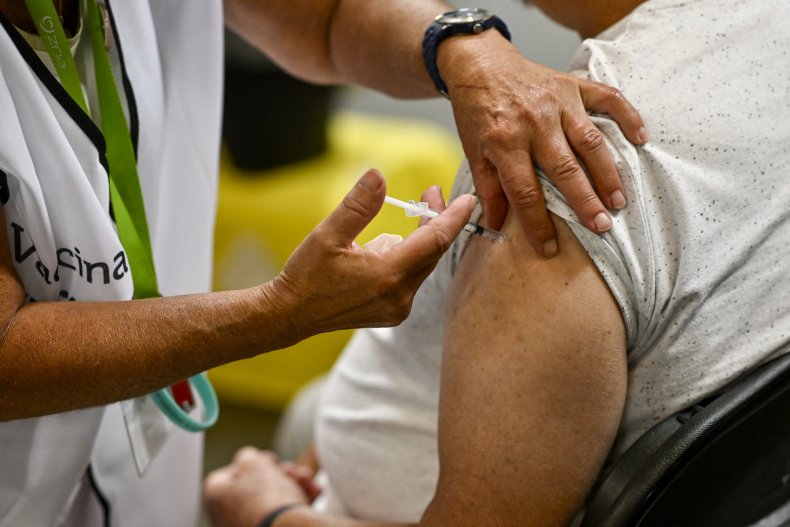 The U.S. Food & Drug Administration (FDA) recently approved the bivalent formulations of the vaccines for single booster doses given two months after a primary or booster vaccine.
"The bivalent vaccines, which we will also refer to as 'updated boosters,' contain two messenger RNA (mRNA) components of SARS-CoV-2 virus, one of the original strain of SARS-CoV-2 and the other one in common between the BA.4 and BA.5 lineages of the omicron variant of SARS-CoV-2," a press release from the FDA said.
For those who were diagnosed with BA.4 and BA.5 subvariants, death rates more than quadrupled for unvaccinated patients, according to Centers for Disease Control and Prevention (CDC) data.
Newsweek reached out to the CDC for comment.