Seth Rogen has revealed he has no plans to work with James Franco, his friend and former frequent collaborator.
Rogen's remarks came after actress Charlyne Yi accused him last month of enabling Franco's alleged abusive behavior.
Over the past several years, numerous allegations of sexual misconduct have been leveled against Franco.
Most recently, Yi—Franco's co-star in The Disaster Artist, a 2017 film Rogen co-produced—branded the actor "a sexual predator" and accused his male peers, including Rogen, of gaslighting and enabling abuse.
In a post on April 7, the actress wrote: "Why aren't any of James Franco's white male 'feminist' peers holding him accountable for abusing women then using his power and platform to gaslight them?
"Seth Rogen literally gave a statement saying that men's opinions don't matter about a men's issue, but went on [Saturday Night Live] using his white male voice and power to do a sketch with Franco, normalizing preying on underage girls."
In a post the following day, Yi alleged that when she tried to quit The Disaster Artist because Franco "is a sexual predator, they tried to bribe me with a bigger acting role."
"I cried and told them that that was the exact opposite of what I wanted, that I didn't feel safe working with a f**king sexual predator," Yi added.
"They minimized & said Franco being a predator was so last yr and that he changed... when I literally heard of him abusing new women that week."
Yi added: "Enablers are just as toxic and are abusers too... White men saying it's not their responsibility when holding Franco accountable, or when holding Seth Rogen and enablers accountable. Then whose responsibility is it?"
In a caption on the post, Yi added that Rogen was "was one of the producers on this film so he definitely knows about the bribe and why I quit."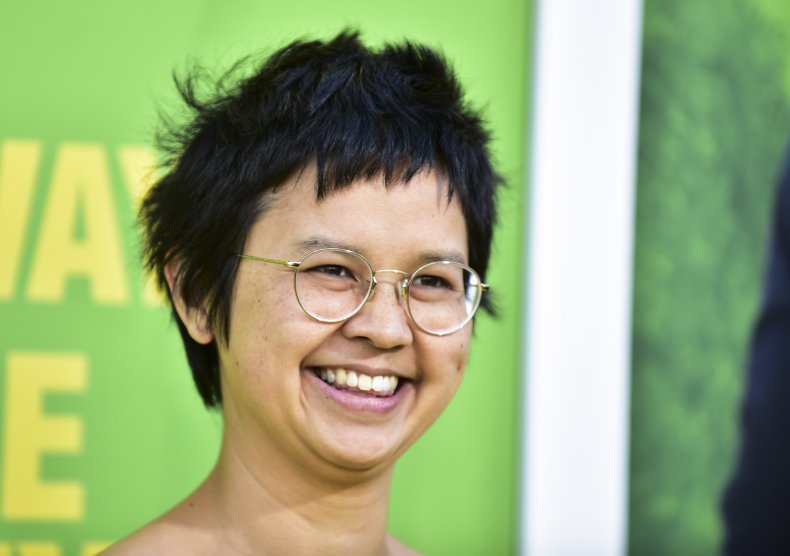 Rogen has worked with Franco throughout his career, starring together in films including Pineapple Express, The Interview and This Is The End.
In an interview with The Sunday Times published this weekend, Rogen was asked about the accusations involving Franco.
"What I can say is that I despise abuse and harassment and I would never cover or conceal the actions of someone doing it, or knowingly put someone in a situation where they were around someone like that," he told the newspaper
He also expressed regret over a joke he made while hosting SNL in 2014, which he called "terrible."
The joke, delivered during Rogen's monologue on the show, referenced Franco's reported propositioning of a 17-year-old girl on Instagram.
"I decided to prank James Franco. I posed as a girl on Instagram, told him I was way young. He seemed unfazed. I have a date to meet him at the Ace Hotel," Rogen said. Moments later, Franco made a cameo joining in on the gag.
"I also look back to that interview in 2018 where I comment that I would keep working with James, and the truth is that I have not and I do not plan to right now," Rogen told The Sunday Times, adding that the end of their professional relationship is "not a coincidence."
The interview Rogen referenced took place after five women accused Franco of sexual misconduct in 2018, in the Los Angeles Times, which the actor denied. Sarah Tither-Kaplan and Toni Gaal, two former students of a now-defunct acting school Franco helped create called Studio 4, filed a lawsuit the following year, alleging it was a scheme to provide him and male collaborators with young women to take advantage of. The suit was settled in February.
Yi has been contacted for additional comment. Representatives for Franco and Rogen have also been contacted for comment.