James Franco Sexual Misconduct Allegations Explained As Settlement Reached
A settlement has been reached in a sexual misconduct allegation against James Franco.
The lawsuit claims that the Pineapple Express star, 42, intimidated students into exploitative sexual situations at his acting and film school, Studio 4.
Attorneys on behalf of Sarah Tither-Kaplan and Toni Gaal confirmed that a tentative agreement had been reached on Saturday after a joint status report was submitted to Los Angeles superior court.
The February 11 filing shows that Tither-Kaplan and Gaal "have agreed to drop their individual claims under the agreement."
No monetary value has been confirmed with the settlement but parties will submit for preliminary court approval by March 15.
Per The Hollywood Reporter, the lawsuit alleged Franco pushed students into performing in increasingly explicit recorded sex scenes in an "orgy type setting" in situations that would not be deemed acceptable on regular film sets.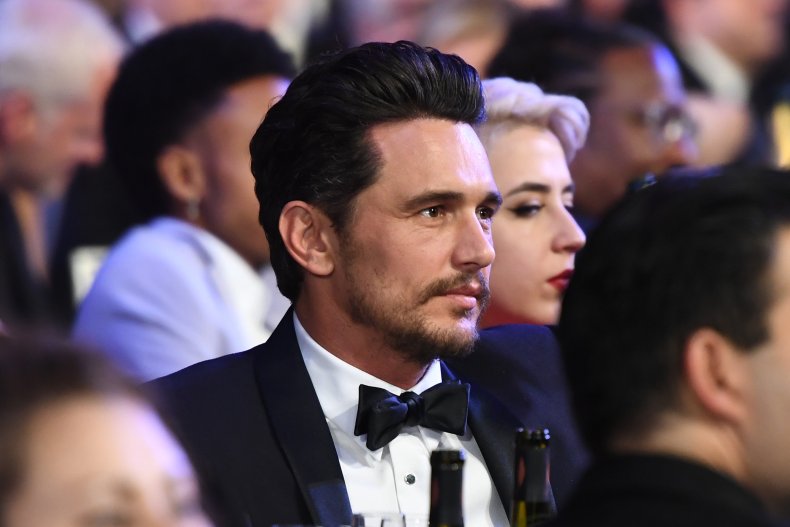 The filing claims that the actor "sought to create a pipeline of young women who were subjected to his personal and professional sexual exploitation in the name of education" and also claims that many students were led to believe they would be considered for future film roles.
The incidents occurred in a master class on sex scenes taught by Franco at the film school he founded, which opened in 2014 and closed in 2017.
In the original lawsuit, which was filed in October 2019, Franco and his partners in the now-shuttered course were accused of "engaging in widespread inappropriate and sexually charged behavior towards female students by sexualizing their power as a teacher and an employer by dangling the opportunity for roles in their projects."
At the time the lawsuit was filed, Franco's attorney Michael Plonsker denied the allegations.
"This is not the first time that these claims have been made and they have already been debunked," Plonsker said. "We have not had an opportunity to review the ill-informed Complaint in-depth since it was leaked to the press before it was filed and our client has yet to even be served. James will not only fully defend himself, but will also seek damages from the plaintiffs and their attorneys for filing this scurrilous publicity-seeking lawsuit."
In an earlier court filing, Franco's lawyers said that the claims made in the lawsuit were "false and inflammatory, legally baseless and brought as a class action with the obvious goal of grabbing as much publicity as possible for attention-hungry Plaintiffs."
Other sexual exploitation allegations made by other plaintiffs will be dismissed without prejudice, but this means that they can be refiled.
Amid the #MeToo movement of 2018, Tither-Kaplan and other women spoke about the allegations against Franco in The Los Angeles Times.
In an interview on The Late Show with Stephen Colbert, Franco addressed the sexual misconduct stories about him. Though he said the claims were inaccurate, he added: "If I've done something wrong, I will fix it. I have to."