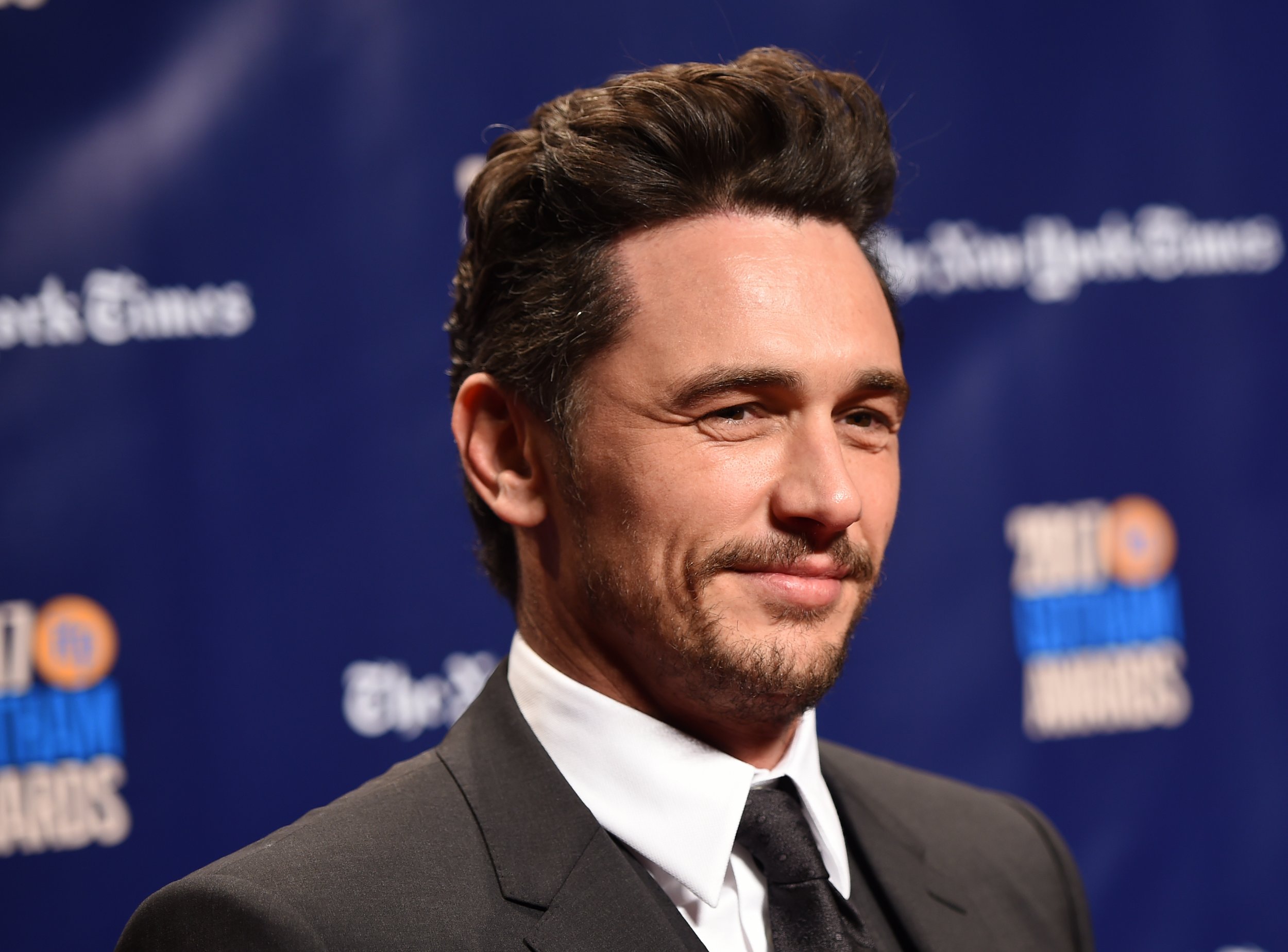 Five women came forward Thursday and accused actor James Franco of sexually exploitative or inappropriate behavior. They said he took advantage of his fame and position as the head of an acting school to put women in positions that left them feeling uncomfortable.
The allegations were made in a Los Angeles Times article just days after earlier accusations resurfaced online during the Golden Globe awards.
Sarah Tither-Kaplan, a filmmaker and actress, was one of the main voices in the story. She said she once saw Franco remove protective plastic guards covering other actresses' vaginas while simulating oral sex for a scene. She also told the Times that the actor created an atmosphere where it felt like saying no to him wasn't an option.
"I feel there was an abuse of power, and there was a culture of exploiting non-celebrity women, and a culture of women being replaceable," Tither-Kaplan told the Times.
Before sharing their stories with the Times, some of the women posted allegations against the actor online during Sunday's Golden Globes after spotting him wearing a "Times Up" pin.
"Hey James Franco, now that you have a Golden Globe why don't you give speaking roles that don't require nudity in your upcoming films to the dozens of women who have done full nudity + sex scenes in your indie films and art projects?" Tither-Kaplan posted to Twitter after he won a best actor Globe for his role in The Disaster Artist.
Violet Paley, meanwhile, posted a tweet that went viral. "Cute #TIMESUP pin James Franco," she wrote Sunday. "Remember the time you pushed my head down in a car towards your exposed penis & that other time you told my friend to come to your hotel when she was 17? After you had already been caught doing that to a different 17 year old?"
Franco's attorney denied the allegations made in the Times and pointed the newspaper to comments the actor made on The Late Show With Stephen Colbert.
"The things that I heard that went on Twitter are not accurate," he said on the show. "But I completely support people coming out and being able to have a voice, because they didn't have a voice for so long. So I don't want to shut them down in any way."
Tither-Kaplan has appeared in a AAA commercial and a number of short films, and her IMDB page lists projects in the works for 2018. She also appeared a few times in the series Making a Scene With James Franco, where famous scenes from film and TV were mashed-up and re-imagined.
Tither-Kaplan did not respond to requests for comment on her allegations.