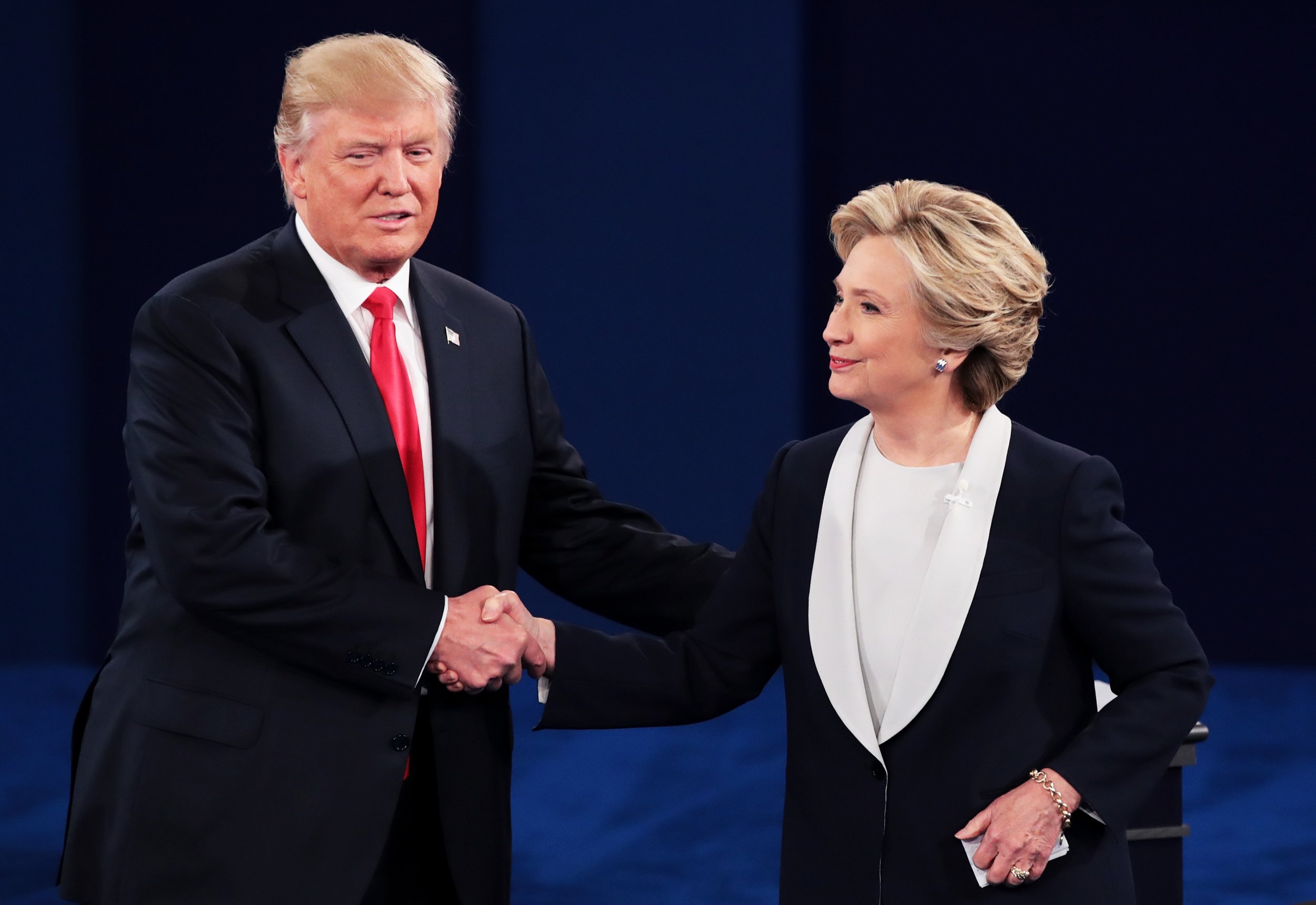 President Donald Trump and Hillary Clinton have both been accused of collusion related to Russia for different reasons – but what exactly does that term mean for them?
The U.S. Code contains no specific statute for collusion, and such act spans the legal gamut from conspiracy to fraud to campaign finance violations.
"It's just a very broad, ambiguous term," John Hueston, a former assistant U.S. attorney who acted as the lead prosecutor in the 2006 Enron trial, told PBS.
Because of that, collusion could be hard to prove for either Trump or Clinton in their respective scandals involving Russia.
Special counsel Robert Mueller and several congressional panels are investigating the Trump campaign for allegedly colluding with Russia in its cyber attacks against the 2016 presidential race.
The past year has uncovered multiple instances of members of Trump's campaign speaking with Russian officials, and Donald Trump Jr. appeared to acknowledge the Kremlin's plot in a series of emails he sent last June while setting up a secret Trump Tower meeting with a Russian lawyer promising dirt on Clinton.
Meanwhile, Clinton is embroiled in her own controversy. Congress is now investigating the Obama administration's 2010 approval, with Clinton as secretary of state, of a business deal that gave Russia control of a company with uranium interests in the United States. Conservative commentators are zeroing in on this, and Fox News called it the "real Russian collusion."
Meanwhile, the Washington Post reported that Clinton's campaign and the Democratic National Committee partially bankrolled a dossier leveling salacious and unverified accusations about Trump's relations with Russia.
First published in January, the dossier indicates Russia had backed Trump's political ambitions for years while blackmailing him with evidence of sex acts in Moscow, such as hiring prostitutes to urinate on a bed President Barack Obama once slept in. It also claims Russian officials kept in touch with several Trump campaign members, including the president's personal attorney Michael Cohen.
Clinton has not commented on the report that her campaign funded Fusion GPS, the Washington intelligence firm behind the dossier.
Trump has denied collusion with Russia and called such allegations a "witch hunt" and called the dossier "totally made-up stuff."
Some general indicators of collusion involving Trump's campaign exist, but most of the relevant allegations against the campaign and Russia are unproven or circumstantial.
"The (Trump Jr.) emails in and of themselves do not constitute 'slam dunk evidence,'" New York University law professor Stephen Schulhofer told Vox. "But they surely loom large as links in a chain of adverse circumstantial evidence."
Such "adverse circumstantial evidence" has questionable value, according to Salon, because in order to prove that Russia colluded with Trump's campaign, the investigation would need to present clear evidence of intent, which is the hardest part of a collusion case to confirm.
Clinton's alleged collusion regarding the dossier will likely not be proven or denied any time soon since the allegations are so new. The House, meanwhile, is investigating the uranium deal.
Clinton's former campaign press secretary Brian Fallon on Tuesday tweeted that he had no idea what Fusion was paid but "if even a shred of that dossier ends up helping Mueller, it will prove money well spent."