What Is the Cyclospora Parasite? McDonald's Removes Salads From 3,000 Stores After 100 Fall Ill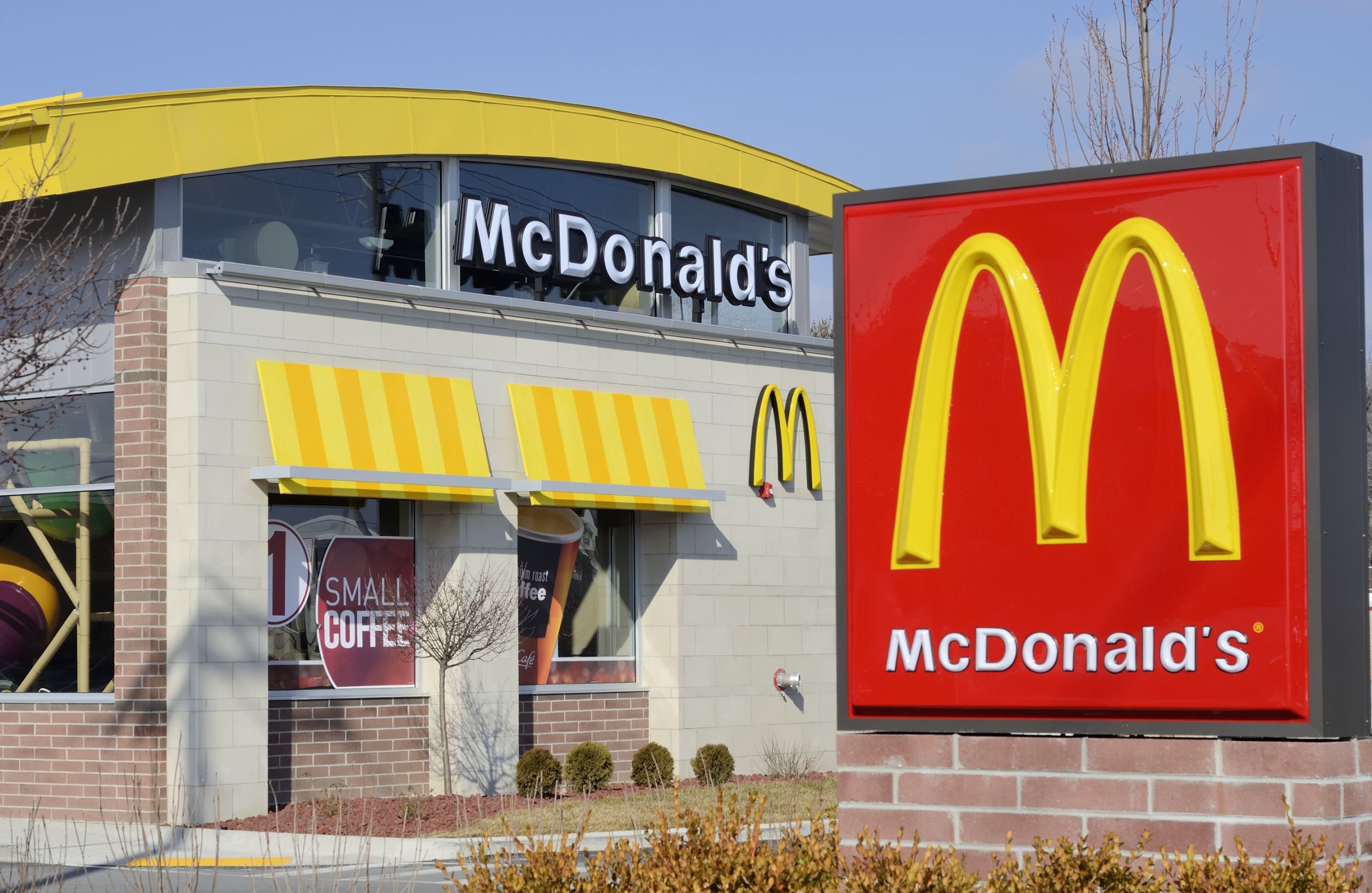 McDonald's has stopped selling salads in around 3,000 outlets after more than 100 people were taken ill with intestinal parasites in Illinois and Iowa. Of the 90 people infected with the Cyclospora parasite in Illinois, one-quarter reported eating a McDonald's salad, health officials revealed.
The Iowa Department of Public Health also linked 15 cases to the products, but investigations continue into possible sources.
"This summer there have been several clusters of Cyclospora illness associated with various foods that are commercially available. This week [the Iowa Department of Public Health] has identified 15 Iowans who ate McDonald's salads in late June to early July prior to getting ill," said department medical director and epidemiologist Patricia Quinlisk in a statement.
Illinois Department of Public Health director Nirav D Shah said in a statement: "Although a link has been made to salads sold in McDonald's restaurants in some Illinois cases, public health officials continue to investigate other sources. If you ate a salad from McDonald's since mid-May and developed diarrhea and fatigue, contact a health care provider about testing and treatment."
The fast food giant is cooperating with investigations, both health departments reported.
McDonald's told CNN in an email: "Out of an abundance of caution, we decided to voluntarily stop selling salads at impacted restaurants until we can switch to another lettuce blend supplier. We are in the process of removing existing salad blend from identified restaurants and distribution centers—which includes approximately 3,000 of our U.S. restaurants primarily located in the Midwest."
Cyclospora infection can lead to an illness called cyclosporiasis. Often spread by the consumption of food and water contaminated with faeces, in the U.S. it's often linked to imported fresh fruit and vegetables, the CDC reported. The same parasite was recently linked to a spate of illnesses related to Del Monte Fresh Produce Vegetable Trays.
People infected with the parasite usually develop symptoms such as diarrhea and "frequent, sometimes explosive, bowel movements," within roughly a week, the health agency stated. People may also experience nausea, bloating, stomach cramps, headaches and fever, among other symptoms. Health care providers may confirm diagnosis with a stool sample.
"Anyone who ate these salads since the middle of June and who developed diarrhea, especially watery diarrhea and fatigue, should see their health care provider and get tested for Cyclospora to ensure an accurate diagnosis and appropriate treatment," Quinlisk said in the statement.
Without treatment, symptoms can persist beyond a few days and even relapse. Healthcare providers usually treat cyclosporiasis using antibiotics.
Washing your hands, as well as knives, cutting boards and kitchen surfaces before preparing fruit and vegetables will help prevent the spread of the parasite. Washing fruit and vegetables and removing bruises and other signs of damage will also help.