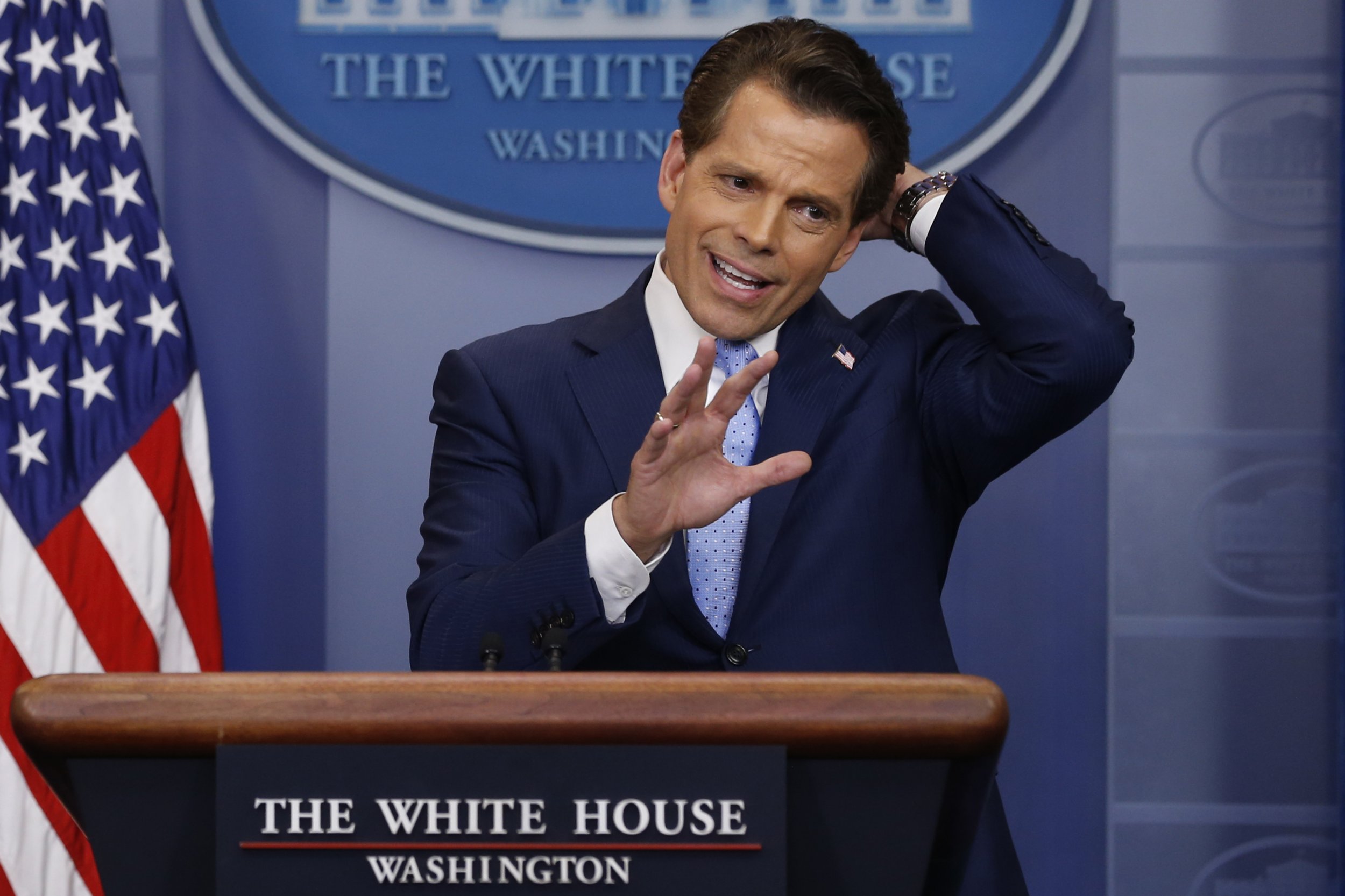 The White House's new communications director Anthony Scaramucci was on the job for less than a week when he called White House Chief of Staff Reince Priebus—who under any other administration would be his boss—"a fucking paranoid schizophrenic, a paranoiac."
Scaramucci made the comments about Priebus, and aimed even more invectives at President Trump's chief strategist Steve Bannon, in an interview with Ryan Lizza, The New Yorker 's Washington correspondent Wednesday. Scaramucci did not ask for it to be off the record.
Scaramucci called the reporter after Lizza tweeted that he knew Scaramucci would be having dinner that night at the White House with President Donald Trump, the First Lady, Sean Hannity, and former Fox News executive Bill Shine. Scaramucci was incensed that a journalist would know about the meal and called the "leak" a "major catastrophe for the American country."
Scaramucci told Lizza: "I'm asking you as an American patriot to give me a sense of who leaked it."
When Lizza refused to reveal his source or sources, Scaramucci started swearing. He aimed his curses at Priebus, who he has accused of being the source of leaked information in the White House, and Bannon.
Both opposed Scaramucci's appointment to head White House communications. Their opposition was overruled last week by Trump when he appointed Scaramucci and said he would report directly to him on Friday, July 21. Usually someone in Scaramucci's role would report directly to the White House chief of staff.
Read more: Trump's Scaramucci deletes tweet claiming release of his public financial disclosure is a 'felony'
Here are the interview's most hot-tempered moments
"Reince is a fucking paranoid schizophrenic, a paranoiac," Scaramucci said, mocking Priebus for supposedly leaking news of the dinner because he wasn't invited. "'Oh, Bill Shine is coming in. Let me leak the fucking thing and see if I can cock-block these people the way I cock-blocked Scaramucci for six months.'"
"I'm not Steve Bannon, I'm not trying to suck my own cock," Scaramucci said, accusing Bannon of not caring about President Trump but using him for his own ends. "I'm not trying to build my own brand off the fucking strength of the President. I'm here to serve the country."
"What I want to do is I want to fucking kill all the leakers and I want to get the President's agenda on track so we can succeed for the American people," Scaramucci said.