Jeopardy! host Mike Richards has apologized for inappropriate jokes he made in a recently resurfaced podcast series.
Richards hosted The Randumb Show from 2013-2014 and has been accused of making multiple sexist and inappropriate comments during his time on the show.
In a statement made to The Ringer, he apologized for his previous comments, calling it a "terribly embarrassing moment of misjudgment, thoughtlessness, and insensitivity."
While an apology has been issued, it leads many to wonder what exactly Richards said during his time hosting The Randumb Show podcast.
What did Mike Richards say in his podcast?
Within Richards' statement to The Ringer, he confirmed he's now removed the episodes in which his attempts to be "funny and provocative were not acceptable."
In one 2014 episode of The Randumb Show, he calls his former assistant and co-host Beth Triffon a "booth ho" and "booth slut" because of a modeling job she had at CES.
Across multiple episodes he appears to make several comments about the appearance of women. In another conversation with Triffon, Richards says a picture of her friends in one-piece swimsuits makes them "look really frumpy and overweight."
Commenting on Triffon's height, he repeatedly uses the word "midget" to describe her, as well as actress Kristin Chenoweth.
In another episode, when a nonspecific comment is made about big noses, Richards says "Ixnay on the ose-nay. She's not an ew-Jay."
Richards also commented on the living conditions of his assistant Triffon, comparing her apartment to Haiti. During an episode where she is talking about problems in her apartment, Richards said: "Does Beth live, like, in Haiti? Doesn't it sound like that? Like, the urine smell, the woman in the muumuu, the stray cats."
The Randumb Show was often recorded on the set of The Price is Right while Richards was the executive producer on the show. It featured cast and crew from the show as well as celebrity guests including Chrissy Teigen and 2014 Miss America Nina Davuluri.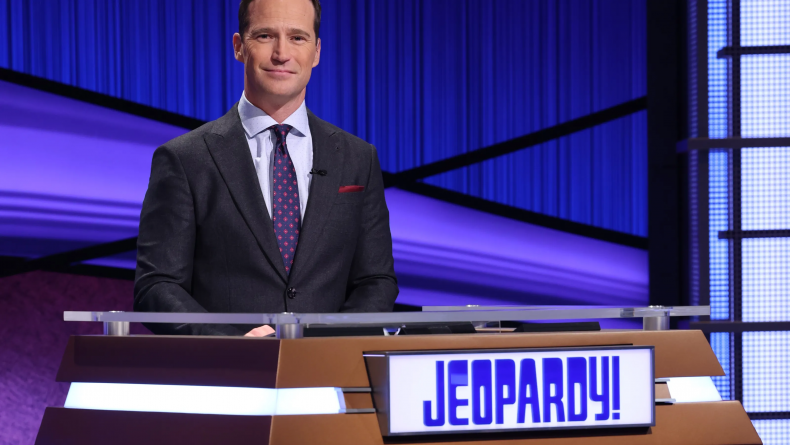 What did Mike Richards say in his apology?
After having his past comments in his podcast brought up, Richards issued a statement to The Ringer where he apologized for his past comments.
He said: "It is humbling to confront a terribly embarrassing moment of misjudgment, thoughtlessness, and insensitivity from nearly a decade ago. Looking back now, there is no excuse, of course, for the comments I made on this podcast and I am deeply sorry."
He continued, "The podcast was intended to be a series of irreverent conversations between longtime friends who had a history of joking around. Even with the passage of time, it's more than clear that my attempts to be funny and provocative were not acceptable, and I have removed the episodes.
"My responsibilities today as a father, husband, and a public personality who speaks to many people through my role on television means I have substantial and serious obligations as a role model, and I intend to live up to them," Richards said.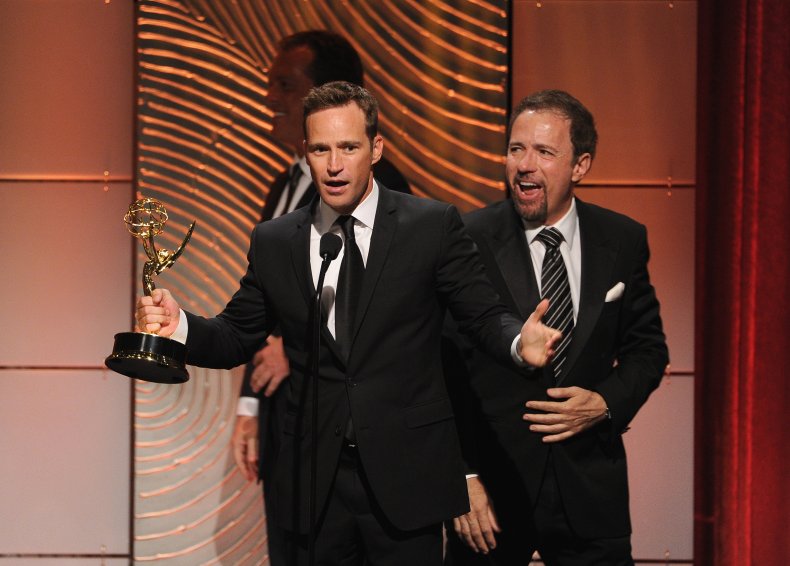 Online reaction to Mike Richards comments
Twitter hasn't been kind to Richards with many users voicing their opinions and opposition to him in a number of tweets.
The journalist who uncovered the comments within the podcast, Claire McNear, said she went looking for who he is but what she found "was troubling."
Twitter user @lexlanham attempted to find some positives about Richards' appointment as Jeopardy! host but came up short. She wrote: "is mike richards the next trebek? clearly no. but is he a fan favorite who will do a passable job hosting jeopardy? also no. is he at least a good guy? uhh, turns out no. ok but can we say he won this job fair & square? unfortunately no we cannot say that either"
Bloomberg's Justin Sink claims Richards "joked about the physical appearance of women, Jews, and Asians across series of podcasts he hosted" and brings up pregnancy discrimination lawsuits he faced at The Price is Right. Sink also points out that he wiped the entire podcast series from the internet when asked about it.
@_Zeets said on a purely human level "this dude is terrible" while BuzzFeed's David Mack asks "so how long do we think this is gonna last?"
Richards was announced as the new host of Jeopardy! earlier this month, sharing hosting duties with former The Big Bang Theory star Mayim Bialik.
The Hollywood Reporter suggests Richards episodes will start airing on television from Monday, September 13.