What Did Susan Sarandon Do? She's Always Been More Than Open About Her Political Beliefs
Susan Sarandon recently stoked the ire of the internet when she publicly supported socialist Ryan Knight. But should anyone really be surprised? After all, Sarandon's longstanding history of irritating the masses with her political activism is almost as storied as her film career.
Sarandon's latest debacle came after she posted a message of solidarity for resistor-turned-socialist Knight on Twitter, Wednesday. "Standing by @ProudSocialist and respect his courage in sharing his journey over the past few years. We need more Ryan Knights to stand up and speak truth to power every single day," Sarandon wrote.
It didn't take long for Sarandon's critics to fire off with comments about Sarandon really only being interested in politics that benefit her, not the people.
"Susan Sarandon doesn't care about people. She cares about looking like she cares about people," one Twitter user wrote.
Another chimed in with the accusation that "Susan Sarandon only seems to endorse rich white male grifters."
Meanwhile, other people shared screenshots of headlines and old clips of Sarandon unintentionally advocating for President Donald Trump. "Can we just take a moment to remember how fucking wrong & horrible Susan Sarandon is?" one person wrote alongside a screenshot of a news article in which Sarandon suggested ahead of the 2016 election that Trump would be a better leader for the U.S. than his Democratic rival Hillary Clinton.
Despite being an outspoken supporter of Senator Bernie Sanders and an avid protester against the Vietnam war and US aggression in Nicaragua and Iraq, Sarandon in more recent years has become the bane of leftists and progressives for some of her commentary against pundits like Clinton.
In 2016, just months before Trump took office, Sarandon claimed during an interview with MSNBC's Chris Hayes that she likely couldn't bring herself to vote for Clinton even though she knew Sanders, who was vying for the Democratic nomination at the time, would encourage his supporters to do so. She went on to claim that Trump would be a better candidate to usher in "the revolution" opposed to Clinton.
"Some people feel that Donald Trump will bring the revolution immediately, if he gets in. Then things will really, you know, explode," she said at the time, noting that Clinton's "pragmatic" approach wouldn't ease the rising tension in the country.
"If you think that it's pragmatic to shore up the status quo right now, then you're not in touch with the status quo," Sarandon continued. "The status quo is not working ... I think it's dangerous to think that we can continue the way we are."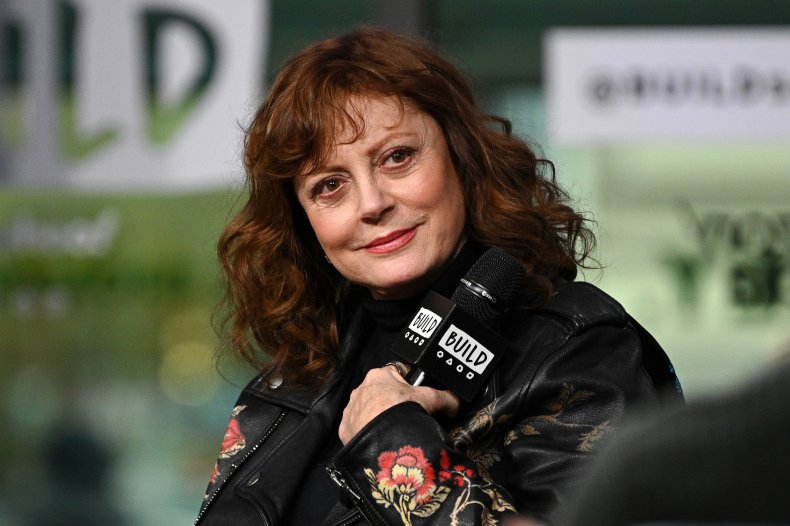 The Thelma & Louise star angered members of the left once more in 2018 when she seemed to credit Trump for emboldening women and minorities to run for office.
"Those people, you never saw that population running. So many women, I think like 40 percent more women are running for office and becoming elected. We're on the verge of having the Governors of Florida, Georgia, and Maryland be people of color and one woman. This is a revolution," Sarandon said during a Variety interview.
While her controversial political takes may bother some people, there are those who support Sarandon's use of free speech.
"Susan Sarandon is a badass humanitarian who fights for social justice, racial justice, environmental justice & economic justice. She has been an activist her entire life! Shaming her for standing up for another activist is pathetic! Go phone bank, instead! Love you @SusanSarandon," one Twitter user wrote.