What Is Direct Connection? Dodge Owners Can Unlock 1,000 HP, Other Upgrades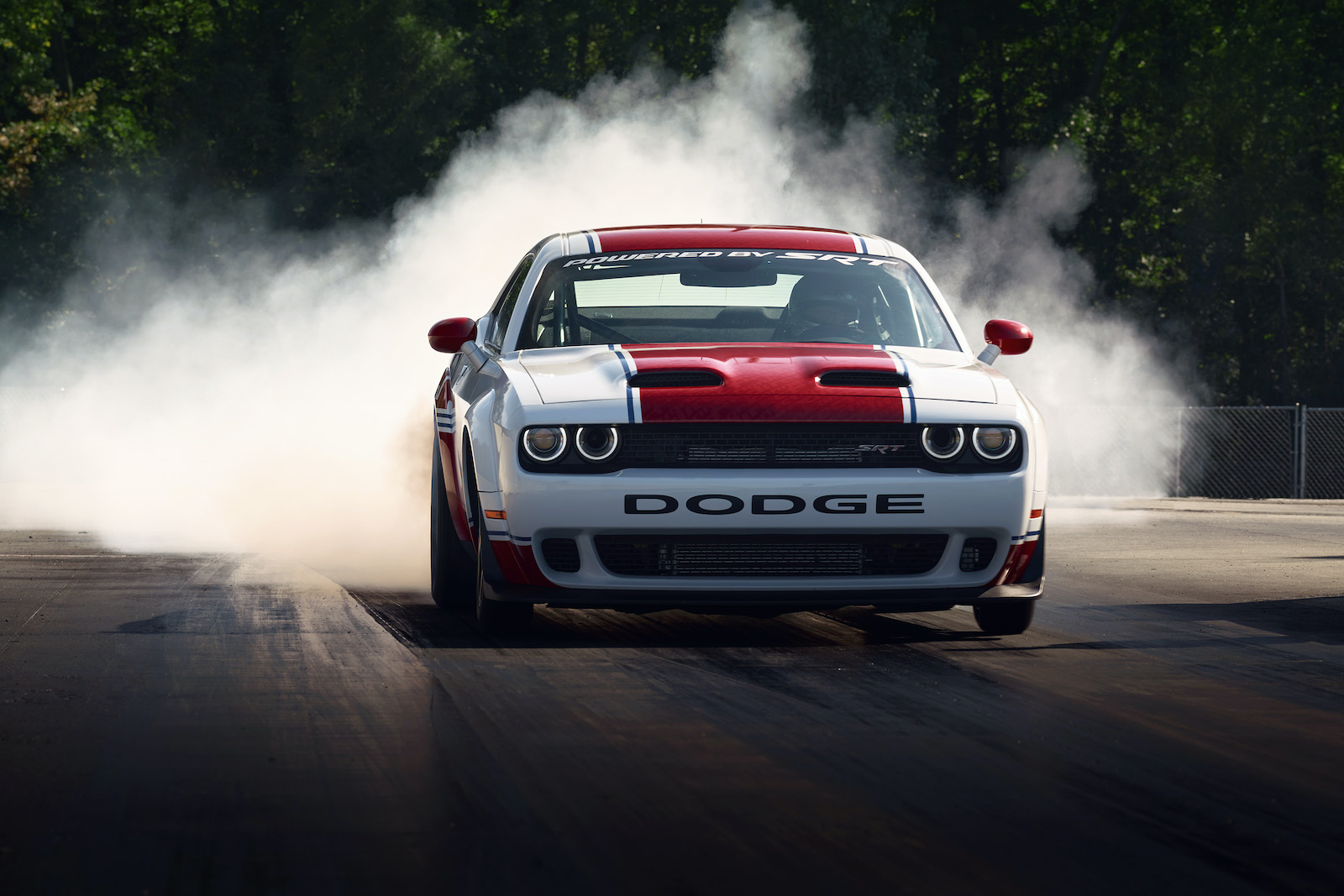 Dodge is rolling out a new line of Direct Connection performance parts and a host of performance and race-tuned kits for its Brotherhood of Muscle enthusiasts, including owners of Dodge Challengers and Chargers.
The lineup includes 12 performance kits for the production Dodge Challenger and 13 racing kits for the Dodge Challenger Mopar Drag Pak. Within those kits come crate engines, wheels and tires, suspension upgrades, aerodynamic improvements, interior accessories and other tuneups.
What is Direct Connection?
In its modern form, Direct Connection is a branded lineup of products that offers parts, kits and upgrades to show off the tuning capabilities, performance and racing potential of Dodge's cars. The parts are offered through the Dodge Power Brokers dealer network.
The program was introduced in 1974 to offer performance parts and upgrades for Dodge, Chrysler and Plymouth cars, which were all under the Chrysler roof at the time, named a part of the Mopar parts division.
Mopar Performance Parts was created as a standalone brand in 1987, bringing together the parts divisions for Dodge, Chrysler, Plymouth and the recently acquired Jeep-Eagle division.
Why is Direct Connection making a comeback?
The return of Direct Connection coincides with increased consumer demand for aftermarket customization. Rather than losing out on those profits to independent shops, automakers are looking to keep that money in-house by selling parts and having Dodge dealerships complete the installation process.
This also allows Dodge and its dealers to guarantee the upgrades and parts, expanding warranty offerings and, in turn, ensuring that their branded models have better trade-in and resale value.
Mopar, Ford Performance and Chevrolet Performance have all expanded their offerings in recent years.
Stellantis, Dodge's parent company, is offering Mopar and Direct Connection parts that are tested and validated by company engineers.
The revival of Direct Connection is part of Dodge's new "Never Lift" initiative, which is a lead-in to the company's introduction of its electrified lineup at the start of 2024. Every quarter until then, Dodge plans to announce something that shows off its gearhead heritage and devotion to its brand enthusiasts.
What can you get with Direct Connection?
Direct Connection adds more than 200 parts to the Dodge performance catalogue.
New Tuner and Stage kits, six in total, can bring a Dodge Challenger SRT Hellcat Redeye's horsepower to up to 885 and escalate the power of a Challenger SRT Hellcat to more than 750.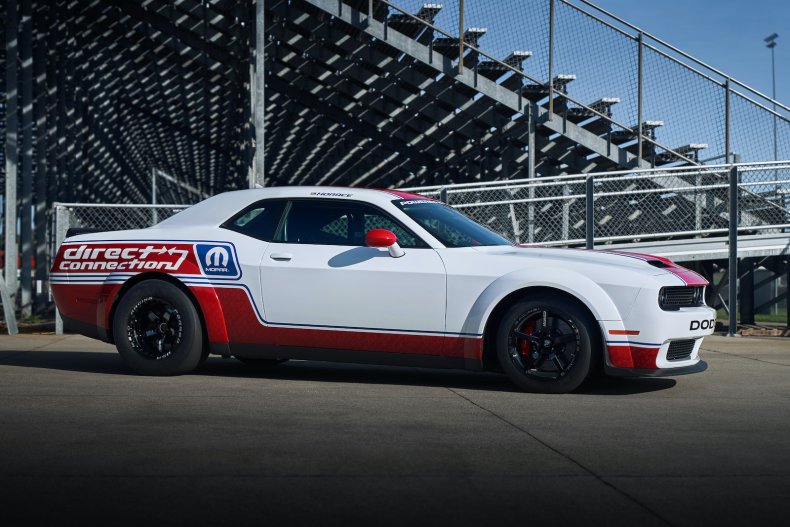 On the racing-focused side, four graphics packages are also available.
Five crate engines that are already on sale are folded into the Direct Connection lineup:
5.7-liter 345 Crate HEMI: 383 horsepower and 417 pound-feet of torque
6.5-liter 392 Crate HEMI: 485 horsepower and 475 pound-feet of torque
6.2-liter Hellcrate Supercharged Crate HEMI: 717 horsepower and 656 pound-feet of torque
6.2-liter Hellcat Redeye Supercharged Crate HEMI: 807 horsepower and 717 pound-feet of torque
426 cubic inch Hellephant Supercharged Crate HEMI: 1,000 horsepower and 950 pound-feet of torque
Two packs under the Drag Pak lineup (Bogart Base Wheel/Tire Kit and Weld Beadlock Lightweight Wheel/Tire Kit) upgrade wheels and tires for enhanced performance on the drag strip.
To improve aerodynamics, three performance packs (Challenger Hellcat Widebody Fender Flare and Fascia Kit, Challenger Hellcat Air Box and Air-catcher Intake Kit and Challenger Hellcat Front Fascia) allow drivers to better control airflow in and around the car.
A Race Suspension Kit delivers better weight transfer on the track.
Where can you get Direct Connection parts?
Dodge has set up its Dodge Power Brokers dealer network as the exclusive source for any Direct Connection performance parts. A full list of dealer network members will be available on the company's website in late Q1 2022.
A toll free hotline for customers to get advice from Direct Connection performance experts is live now. An online catalog of parts is available for download.