What Does the Climate Movement Need to Succeed? More Hip Hop | Opinion
The climate movement has a problem: It's predominantly white, and old (like the Supreme Court justices who curbed the Environmental Protection Agency's power to regulate climate pollution), and the Joe Manchin compromise notwithstanding, it's failing.
Yes, white-led climate and environmental groups are touting the reconciliation bill and its climate provisions recycled from Build Back Better as a great success. It's true that it's the first big climate package that Congress might actually pass, though we're not there yet. But it's funded at a small fraction of BBB, it soft-pedals climate change in favor of "inflation reduction" and "energy security," and its "all of the above" energy approach is full of concessions to the fossil fuel industry, including selling offshore oil drilling leases in the Gulf of Mexico and off Alaska.
Yes, there is $60 billion in the bill earmarked for the benefit of environmental justice communities, but that's not blunting their anger. Don't try telling BIPOC-led climate groups and communities of color on the front lines of fossil fuel impacts that this bill is the best we can do.
It's one sign among many others that the mainstream climate movement is ineffective. Governments aren't living up to their Paris commitments, and are blowing off their climate finance promises. While they waffle, we're headed for a 14 percent increase in greenhouse gas emissions by 2030 when we need to cut emissions sharply to reach Paris climate agreement goals. We have a 50 percent chance of hitting the Paris target limit of 1.5 degrees Celsius of warming not by 2050, but as soon as 2026.
A couple of weeks ago, when Joe Manchin announced he wouldn't support any climate provisions in the reconciliation bill, it prompted a lot of private handwringing and soul searching in the climate movement. What went wrong? What's missing? What could be done differently? That was a healthy impulse, and white-led climate groups should keep pursuing those questions instead of tabling them to rally around the reconciliation bill.
Communities of color know the answers from lived experience. What's gone wrong is the mainstream climate movement's disconnect from Black, brown, and Indigenous communities which bear the brunt of environmental pollution (and which by the way were crucial in electing Joe Biden), and its failure to tap into the energy of youth of color. What's missing is an understanding of intersectionality, and getting real about the range of disproportionate impacts communities of color everywhere experience. What could be done differently is to center BIPOC leadership and cultures, equity, justice, and inclusivity, and to understand that unless and until the climate movement aligns with them, it won't prevail.
In other words, the climate movement needs more hip hop.
As Representative Raúl M. Grijalva (D-Ariz.), chair of the U.S. House Committee on Natural Resources, will tell you, BIPOC communities are crucial in the fight against climate change, and white environmentalists can't win without us.
But it's not a matter of recruitment, or getting us to sign up to a white-led agenda, whether it's the Inflation Reduction Act or something else. It's a matter of white-led environmentalism leaning in and learning more about how Black, brown, and Indigenous communities organize, and coming to understand how badly they've failed to build an inclusive movement.
Instead of white-led groups and white politicians asking how to get Black youth to care about climate change (yes, we get that question all the time—as if they don't already care) the real question is, how do we get mainstream environmentalists to care about youth of color, engage with the activist work these young people are already doing, invest in them and help amplify their voices?
If it did these things, the white-led climate movement would see past its blind spot and understand that climate and environmental injustices aren't separable from other kinds of injustices like racism, economic inequality, housing discrimination, and a thousand other factors that combine to make low-income communities of color more vulnerable to pollution and climate change, and make them bear the brunt of the impacts. That blind spot is the reason why climate advocates can imagine the reconciliation bill is a workable compromise and a success even though it will burden Black and brown communities with yet more fossil fuel impacts.
There are already standout rates of illness and death in St. James Parish, Louisiana, aka "cancer alley," where Black and brown residents live on top of giant oil refineries and plastics plants. Similar disproportionate impacts happen in almost all neighborhoods of color. Most of the Bay area's Black population is concentrated in southeast San Francisco, where they are irradiated by living near the Hunters Point Shipyard. There are sky-high asthma rates among kids living in the South Bronx because of all the diesel exhaust they're forced to breathe.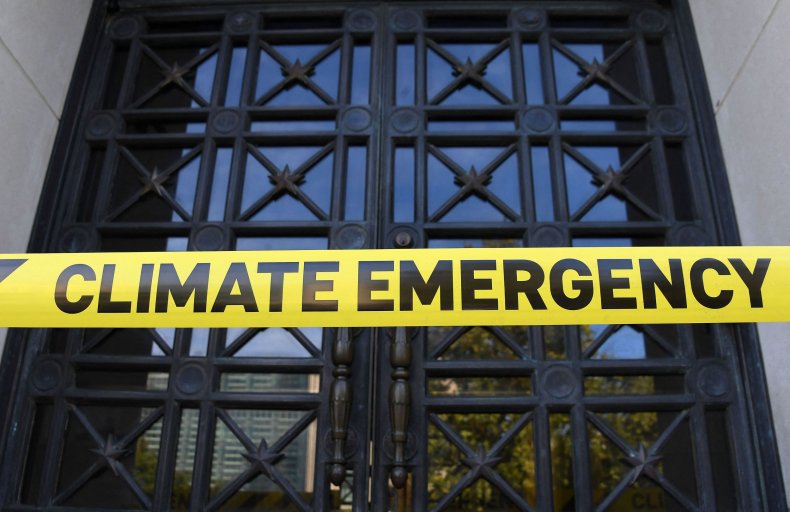 These aren't successes or strategic compromises; they're human rights violations. When the United Nations is called on to recognize living in a safe, clean, healthy environment as a fundamental human right, it's personal for many low income communities of color in the U.S. struggling for that right.
Latinx activists successfully fought for California's new landmark plastics law reducing packaging and single-use plastics. The Black community led the fight against building another massive, $9.4 billion, 14-plant petrochemical complex in Louisiana's St. James Parish. In the Bay area, Hip Hop for Change uses the big tent of hip hop culture to diversify the green movement and inspire next-generation climate leaders. It has built the world's largest hip hop Environmental Justice Summit, coming up at the end of this summer, centering BIPOC-led environmental movements. Hip hop culture in particular is about inclusion, a safe, welcoming space which started as an alternative to the mainstream, where Black, white, Latinx and Indigenous DJs and emcees found their voice and their audience. It can—and has—moved mountains to build broad, winning coalitions.
Mainstream NGOs need to take this on board. They haven't been inclusive or sufficiently connected with communities of color. Why don't they canvas these communities to get a sense of what residents value and care about? Why isn't there a baseline understanding of what kind of data and what kind of storytelling resonates with them?
These deficiencies partly explain why the reconciliation bill so angers climate justice groups. They need correcting to pull the climate movement together and put it on a winning trajectory. According to one definition, climate change is white colonization of the atmosphere. From our point of view, the white-led green movement is another aspect of colonization. Communities of color have cared for the Earth since the beginning of time, and a green movement that doesn't welcome and center our experience, culture, and leadership can't succeed.
To turn the climate movement around, it needs a whole lot more hip hop—more relevance, more joy, more swagger, more understanding of intersectionality, more inclusivity, and a general cultural overhaul where BIPOC communities feel welcome, heard, and respected.
This will be a challenge for many white-led organizations. Few understand the value and benefits of aligning with and investing in our communities and movements. But some do. Presidio Trust, San Francisco Baykeeper, and other mainstream groups are investing in BIPOC leadership and supporting groups like ours by cosponsoring this year's Hip Hop for Change Environmental Justice Summit. Rapper D Smoke is one of the headliners performing, and as the prologue to his tune "The Last Supper" says:
Actually I just start embracing change
It's safe to say that growth is an uncomfortable process
And pain is a necessary investment for progress.
The Big Greens and the Biden administration should take D Smoke to heart. It means climbing a learning curve and doing some things differently, but for the climate movement to succeed, it must open up to BIPOC communities, cultures, and leadership.
Khafre Jay is founder and executive director of Hip Hop For Change Inc.
Shilpi Chhotray is co-founder and executive director of People over Plastic and host of the People over Plastic podcast.
The views expressed in this article are the writers' own.