What Does Kim Jong Un Really Want? Reunification Under Communist System, Top U.S. Commander Says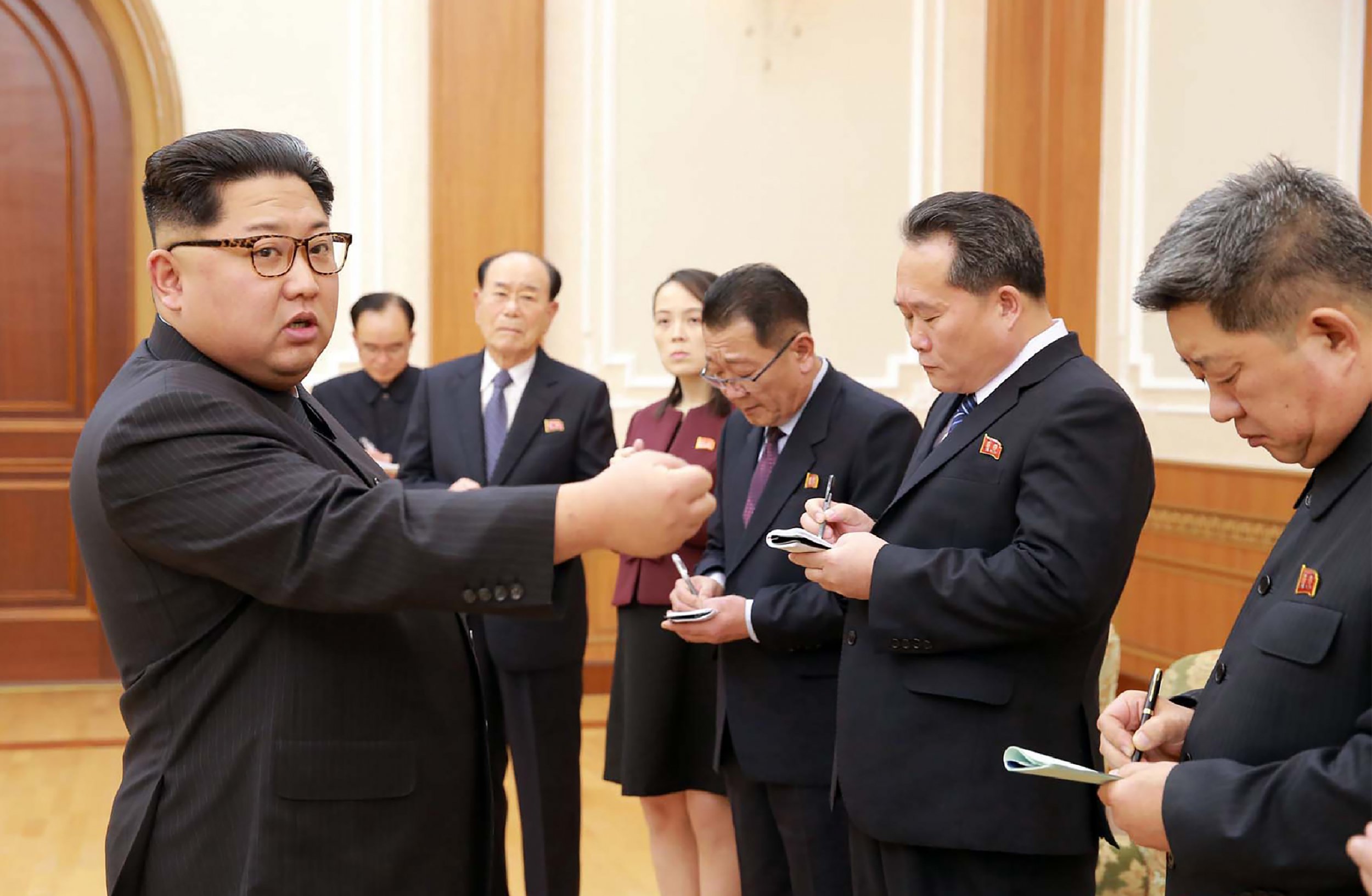 A top U.S. Navy commander is the latest voice in the military to express skepticism over North Korea's recent charm offensive.
U.S. Pacific Command chief Admiral Harry Harris spoke to the House Armed Services Committee on Wednesday on security issues in the Indo-Pacific region, identifying North Korea, and its leader Kim Jong Un, as the most immediate threat to both the U.S. and South Korea.
"I think it behooves us and our Korean allies not to be charmed and consider North Korea for the regime it is and to deal with it on the basis of fact and not charm," Harris said, referring to the apparently cheery appearances of North Korean officials and performers at the Winter Olympic Games in Pyeongchang, South Korea.
A high-level North Korean delegation, which for the first time included a member of the ruling Kim family, also met with South Korean President Moon Jae-In on Saturday. Leaving a message in the guestbook of the presidential Blue House, Kim Jong Un's sister Kim Yo Jong wrote about her wish for unification.
"I hope Pyongyang and Seoul will become closer in the hearts of Koreans and will bring unification and prosperity in the near future," the message read.
In response to a question about Kim Jong Un's intentions and strategy, Harris did not hesitate to share his view. According to the admiral, the North Korean leader is not simply seeking nuclear weapons as a defense strategy to safeguard his regime—as some analysts have claimed—but has a desire to pursue reunification with South Korea, imposing his governing ideology on the southern neighbor.
"I do think he is after reunification under a single Communist system," Harris said, adding that Kim would see this as the accomplishment of his father and grandfather's goals. "He's on a path to achieve what he feels is his natural place."
Harris also noted that despite restarting dialogue with South Korea and collaborating in sports and cultural events at the Winter Olympics, North Korea continued its pursuit of nuclear weapons in the face of sanctions and international pressure.
"Kim Jong Un continues to channel his reduced resources to weapons programs and high-profile 'morale' projects that benefit only the elites, leaving the DPRK's citizens to suffer," Harris said, referring to the country by its official name, the Democratic People's Republic of Korea.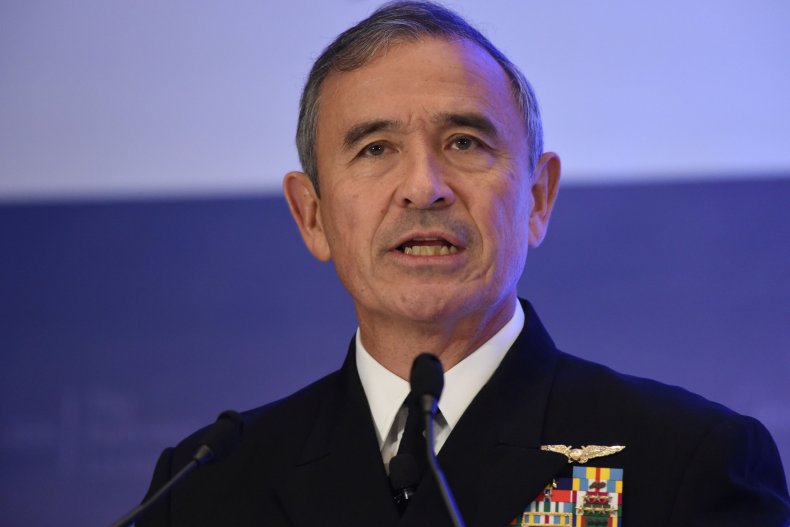 The admiral supported U.S. plans to strengthen its missile defense system while continuing to exercise economic and diplomatic pressure.
"I said last year that it was critical that the U.S. maintain a strong sense of resolve in order to bring Kim Jong Un to his senses, not his knees," Harris said. "That is even more true today."