What Does 'Mammy' Mean? Lizzo Blasts Racist Trope After 'Rumors' Backlash
Lizzo has blasted trolls who labeled her a "mammy" following the release of her new single "Rumors" on Friday.
The singer, whose real name is Melissa Viviane Jefferson—shared a tearful video at the weekend, condemning the fatphobic and racist comments she received online.
The 33-year-old then posted a TikTok to comment on the fact that she has been called a "mammy" by some.
Per Merriam-Webster, a mammy is defined as a "Black woman serving as a nurse to white children especially formerly in the southern U.S."
Lizzo uploaded a TikTok duet with a fan, whose username is Pablothedon, who spoke about people accusing the rapper of displaying the behaviors of a mammy.
"This is exactly why I started off the song with 'they don't know I do it for the culture.' These people who are saying this are probably the same people who are mad when I am being hypersexual and the mammy trope is actually desexualized. So it can't both be true. Make it make sense," Lizzo said.
"I think people are just mad to see a fat Black woman that makes pop music and is happy. Y'all are so upset that I am happy. But this doesn't even bother me because Aretha Franklin was criticized by the Black church when she came out, Whitney Houston was booed, and Beyonce received criticism early in her career."
She added: "So you know what, the type of music that I make, I know I am making it to be great, making it to touch the world and I don't stick to any of these criticisms because I know the only person that I am serving is myself. "
The Jim Crow Museum at Ferris State University further elaborates on the harmful trope, explaining that "during slavery, the mammy caricature was posited as proof that blacks—in this case, black women—were contented, even happy, as slaves. Her wide grin, hearty laugher, and loyal servitude were offered as evidence of the supposed humanity of the institution of slavery."
The trope was recently examined through a commercial lens when the brand Aunt Jemima changed its name and logo.
"We recognize Aunt Jemima's origins are based on a racial stereotype," a statement from Quaker Foods North America, which owns the Aunt Jemima brand, said in a statement last June.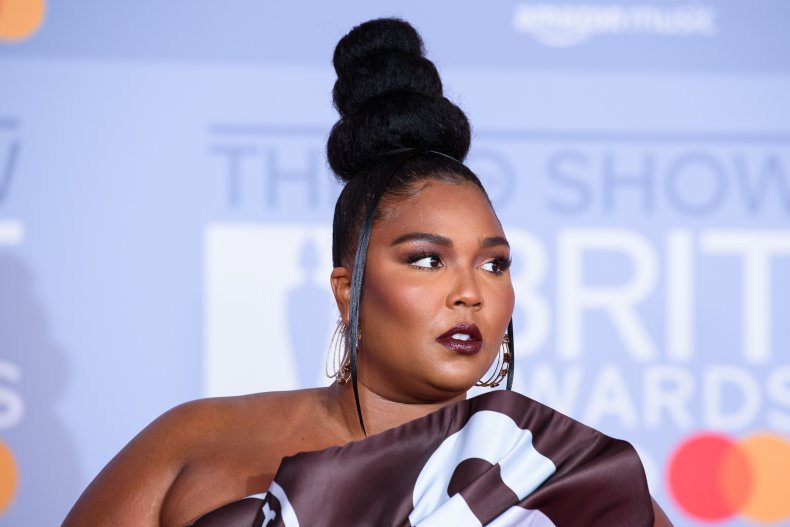 A number of Lizzo fans have taken to social media to defend her.
"She sings about sex, dresses like her smaller sized peers, has a general fun loving and uptempo sound. If you see Lizzo and think about the mammy archetype you're just telling on yourselves," read one tweet.
While another added: "It's time to admit the real reason you view Lizzo as a "mammy". It's because she's black and fat. You only want thin black bodies to be represented because YOU view fat black women as mammy's bc ding ding ding...you're fatphobic."
Meanwhile, Lizzo collaborator Cardi B also showed solidarity with the singer, tweeting: "The song is top 10 on all platforms. Body shaming and callin her mammy is mean & racist as f***."