What Donald Trump Ate in China: Steak and Ketchup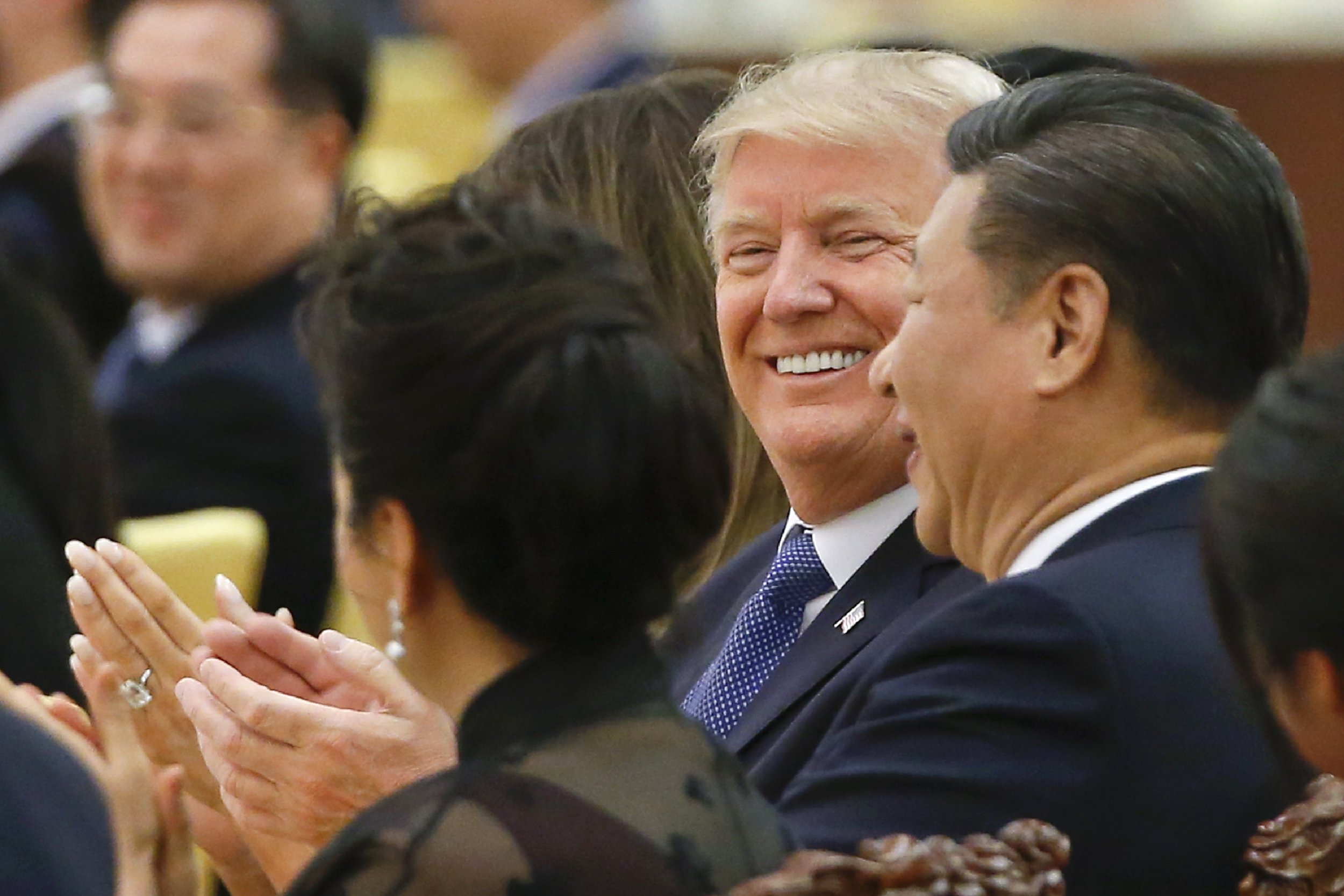 China treated President Donald Trump and First Lady Melania to two spectacular dinners during their two-night stay in the country—the third leg of his five-nation tour of Asia—which included not only traditional Chinese dishes but also the president's favourite food.
On Wednesday, Trump became the first foreign leader since the founding of modern China to dine in the Forbidden City, the ancient Chinese empire's seat in the heart of Beijing where Chinese rulers would host lavish banquets for their vassals and high-ranking ministers.
Thursday's state dinner was hosted in Beijing's Great Hall of the People, where Chinese President Xi Jinping invited the American delegation and dozens of Chinese business leaders involved in the signing of lucrative deals the Trump administration claims are worth $250 billion.
One of the guests, Lei Jun, founder of Chinese technology company Xiaomi, posted the menu on the microblogging platform Weibo.
Prominent on the menu was "Stewed Beef Steak in Tomato Sauce," an homage, perhaps, to Trump's love of steak with ketchup—the tomato sauce that the Chinese claim to have invented hundreds of years ago, as the South China Morning Post reported.
Other dishes included coconut flavored chicken soup, seafood chowder and Kung Pao chicken, recipes that would be familiar to Americans as much as they are to Chinese people.
Some Weibo users thought the menu was too homely. "Chairman, my mom can cook these dishes—Next time just come over to my house," one user commented below Lei's post.
"How are such plain dishes fit for a state banquet?" agreed another one.
Another user was more interested in the takeaway option, asking Lei if he was allowed to take home the leftovers. "Asked, it seems not," he replied, "However, the menu can be taken away."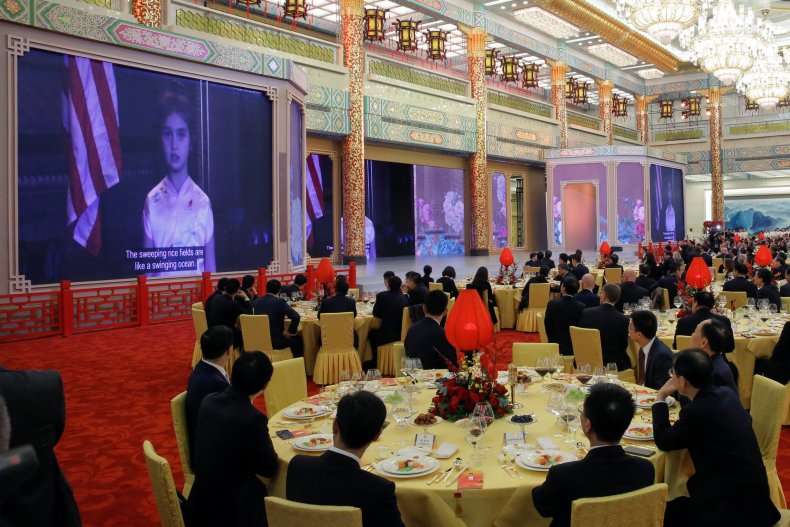 The star of the dinner however was Trump's granddaughter Arabella Kushner, who appeared in a video dressed in a Chinese-style outfit, singing a song in Chinese to the delight of president Xi, who praised her language skills as "A+" according to Chinese state news agency Xinhua.
The child's song, just like the choice to provide Chinese dishes known in the U.S., was likely an attempt to highlight the cultural bridges existing between the two countries.
It appears that the days in which American presidents find themselves in awkward situations at the dining table, like President Ronald Reagan wrote in his memoirs recalling the "difficulty identifying several items on my plate that first night," are gone.
Full Menu:
Hors d'Oeuvres
Coconut Flavored Chicken Soup
Seafood Chowder
Kung Pao Chicken
Stewed Beef Steak in Tomato Sauce
Braised Vegetables in Premium Broth
Grouper Fillets in Hot Chili Oil
Pastries
Fruits & Ice Cream
Coffee/Tea
Red Wine Great Wall 2009, Hebei China
White Wine Great Wall 2011, Hebei China