What Is El Niño? Winter Storms Could Be Heavier Across the Southern U.S.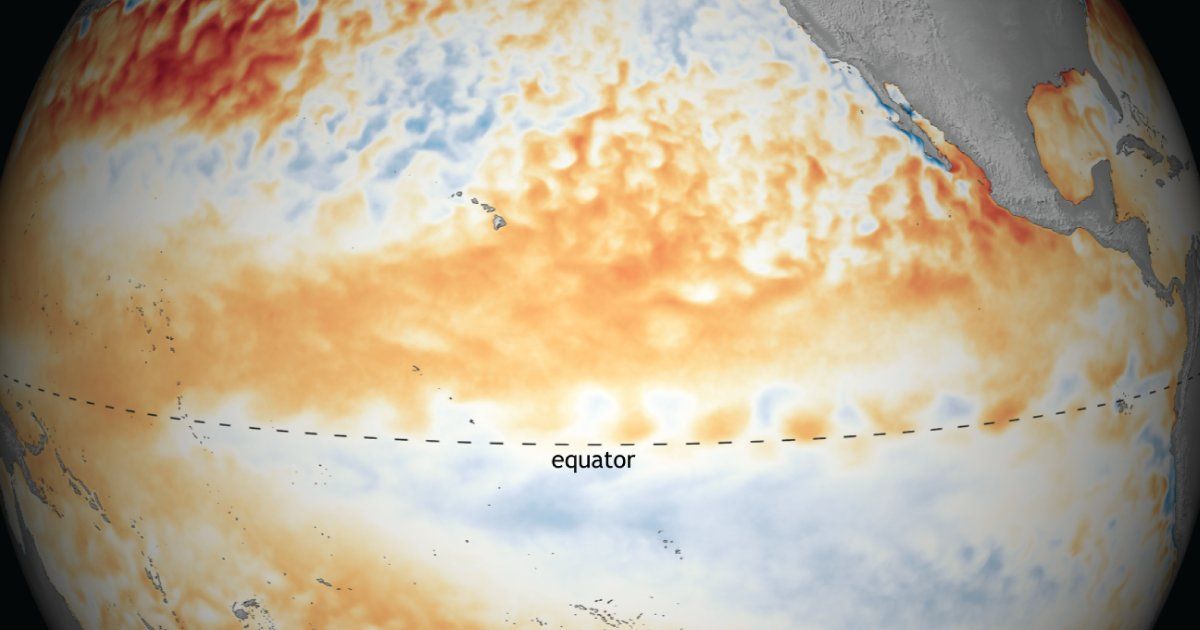 A new prediction from the National Weather Service has suggested the Pacific is on course for an El Niño season in the coming fall and winter, setting the stage for heavy storms across the southern United States.
According to the Climate Prediction Center, summer 2018 is staying neutral "with the chance for El Niño increasing to 50% during fall, and ~65% during winter 2018-19."
"The forecaster consensus favors the onset of El Niño during the Northern Hemisphere fall, which would then continue through winter," the center said as it issued an 'El Niño Watch' alert. "These forecasts are supported by the ongoing build-up of heat within the tropical Pacific Ocean."
Related: Hurricane season has started. Learn the terms used to describe its storms.
El Niño was originally noticed by South American fishermen in the 1600s, the Ocean Service says, who gave it the Spanish name 'the little boy' in reference to Jesus Christ and the December period when it often strikes. The event is characterized as a "periodic warming of sea surface temperatures across the central and east-central Equatorial Pacific" and the subsequent effects that has on weather systems across the world.
As one expert noted to NBC News, an El Niño could likely change other predictions—including how bad the Atlantic hurricane season might be. Some researchers had already predicted that 2018 could see an above average hurricane season, though not quite to the extent of 2017.
Though the number of cyclones developing in the Atlantic might lessen due to an El Niño, as the Weather Channel noted, there are a number of other factors that affect the development of large storms of the type.
For the southern United States, some warm weather in the Pacific might not seem like a big deal, but El Niño affects the Pacific Jet Stream, leaving the south wetter, Canada and the northern states warmer and the north-east drier.