What Elizabeth Warren, Stacey Abrams, Kamala Harris, Gretchen Whitmer and Others Have Said About Becoming Joe Biden's Vice President
As former Vice President Joe Biden has become the presumptive Democratic presidential nominee, securing the endorsement of former progressive rival Senator Bernie Sanders of Vermont this week, speculation has mounted about who the candidate will select as his running mate.
Biden has already publicly committed to choosing a woman to be his vice presidential pick, and several names have been floated as top contenders. "I commit that I will in fact pick a woman to be vice president. There are a number of women who are qualified to be president tomorrow. I would pick a woman to be vice president," Biden said during the final Democratic presidential primary debate on March 15.
Former Democratic presidential hopefuls Senators Elizabeth Warren of Massachusetts, Kamala Harris of California and Amy Klobuchar of Minnesota have been suggested as potential running mates, as have Michigan Governor Gretchen Whitmer and former Georgia gubernatorial candidate Stacey Abrams.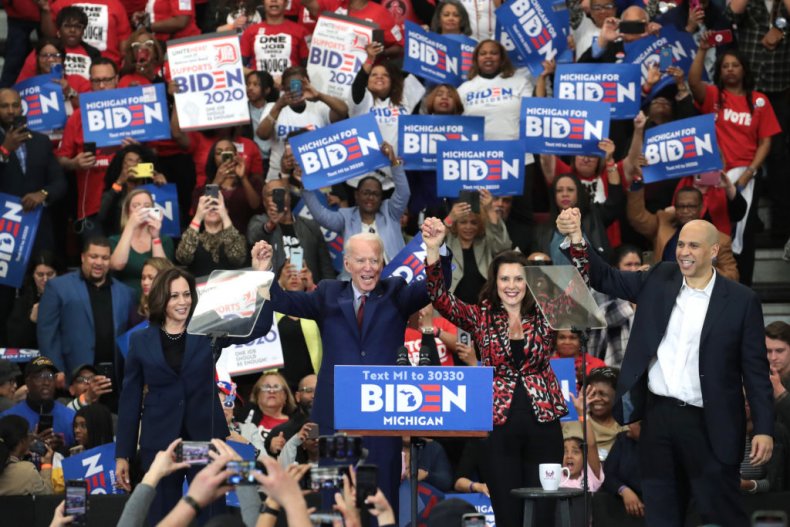 Of the names floated publicly, Abrams, who served as the Georgia House Minority Leader before her unsuccessful gubernatorial run in 2018, has been the most vocal in expressing her interest in joining the 2020 ticket.
"Yes. I would be honored," Abrams said in an interview published by Elle magazine on Wednesday, after she was asked if she would serve as Biden's running mate.
"I would be an excellent running mate. I have the capacity to attract voters by motivating typically ignored communities. I have a strong history of executive and management experience in the private, public, and nonprofit sectors," she added. "I've spent 25 years in independent study of foreign policy. I am ready to help advance an agenda of restoring America's place in the world. If I am selected, I am prepared and excited to serve."
Abrams had previously expressed her interest in joining the ticket of whichever candidate secured the Democratic nomination.
"Of course I would be honored to run as vice president with the nominee," Abrams said during a mid-February appearance on ABC's The View, prior to Biden securing the party's nomination.
"Of course I want it. Of course I want to serve America, of course I want to be a patriot," she added.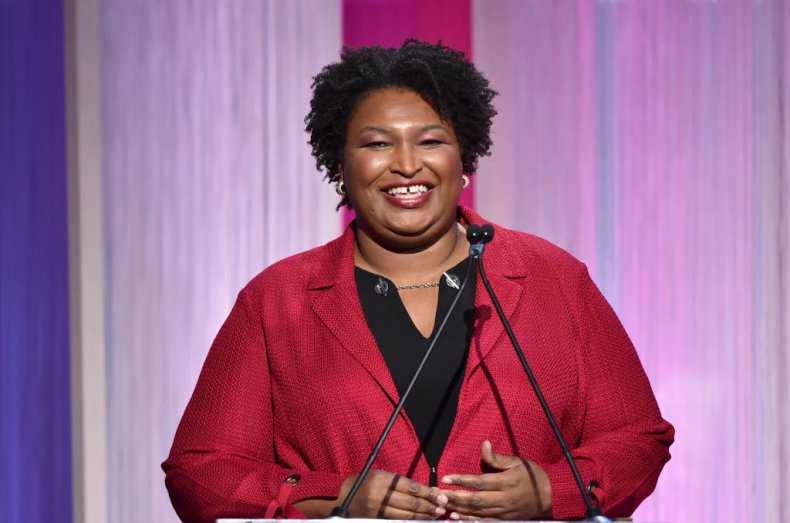 Warren, who endorsed Biden on Wednesday, has also said she'd definitely accept the opportunity to run alongside the former vice president.
"If he asked you to be his running mate, would you say yes?" MSNBC host Rachel Maddow asked Warren on Wednesday evening.
"Yes," Warren replied. "We both want the same thing. We want this country to work, and we want it to work for everyone," she said. "He's a man who has a good heart, and that's what we need in a leader – someone who is steady, who is prepared, but ultimately who cares not just about himself, but cares about everyone else."
Unlike Warren and Abrams, Harris has not directly addressed whether she is interested in being Biden's vice president. However, the senator from California endorsed Biden in early March and has already started campaigning for the former vice president.
Biden has previously spoken very highly of Harris, even suggesting that she'd make a great vice president. When asked by reporters in December whether he'd consider her as a running mate, Biden replied: "Of course."
"She is solid. She can be president someday herself. She can be the vice president," he said at the time. "She can go on to be a Supreme Court justice. She can be attorney general. I mean, she has enormous capability."
When she endorsed Biden on March 8, Harris said she was doing so with "great enthusiasm." The senator added that she'd do "do everything in my power'' to ensure he is elected.
Michigan's Governor Whitmer, who has seen her national profile grow amid the coronavirus pandemic, addressed speculation about her possibly joining a Biden ticket in a Wednesday interview with NBC's Today.
"I've got my hands full with COVID-19 in the state of Michigan right now," Whitmer said. "I'm not focusing on the national politics at the moment. I think the world of Joe Biden and I'm fortunate to have my name considered along with an incredible group of female leaders across this country. I'm confident no matter who he chooses we're going to have a strong ticket that is really focused on the right things and preparing this country for the challenges that we face."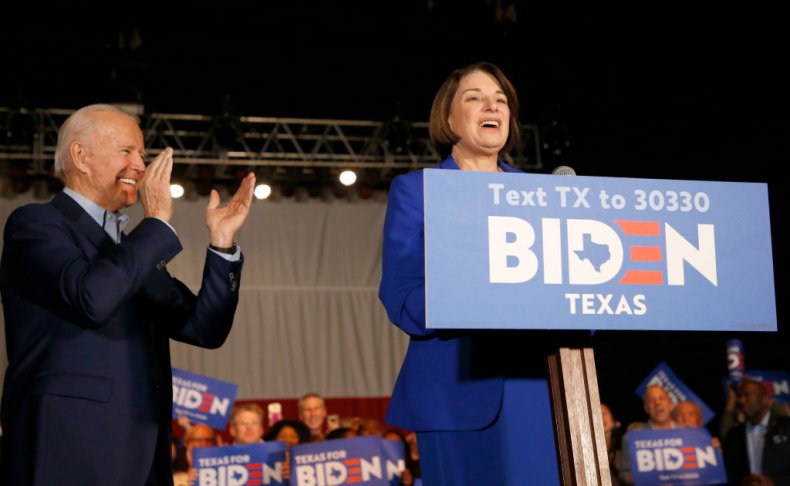 A couple weeks ago, Biden confirmed that Whitmer was under consideration for the vice presidential spot. "She made the list in my mind two months ago," the former vice president told MSNBC.
Klobuchar suspended her campaign and endorsed Biden at the beginning of March after his big win in South Carolina. A few days later, she mistakenly suggested that she was joining the Democratic contender as his running mate.
"I could not think of a better way to end my candidacy as hard as that was to do with our beloved staff and everyone else than to join the ticket – to join the Joe Biden," Klobuchar said during a Michigan rally for Biden on March 7. She then corrected the slip.
"I was going to say, you guys, I was going to say, then to join the terrific, the terrific campaign of Joe Biden," the senator added.
Whoever Biden chooses as his running mate remains to be seen, and several other names have been floated by him and campaign officials in the past. But many analysts see Harris, Warren, Klobuchar, Abrams and Whitmer as the most likely options.