Frederick Douglass Shut Down Robert E. Lee Glorifiers More Than a Century Ago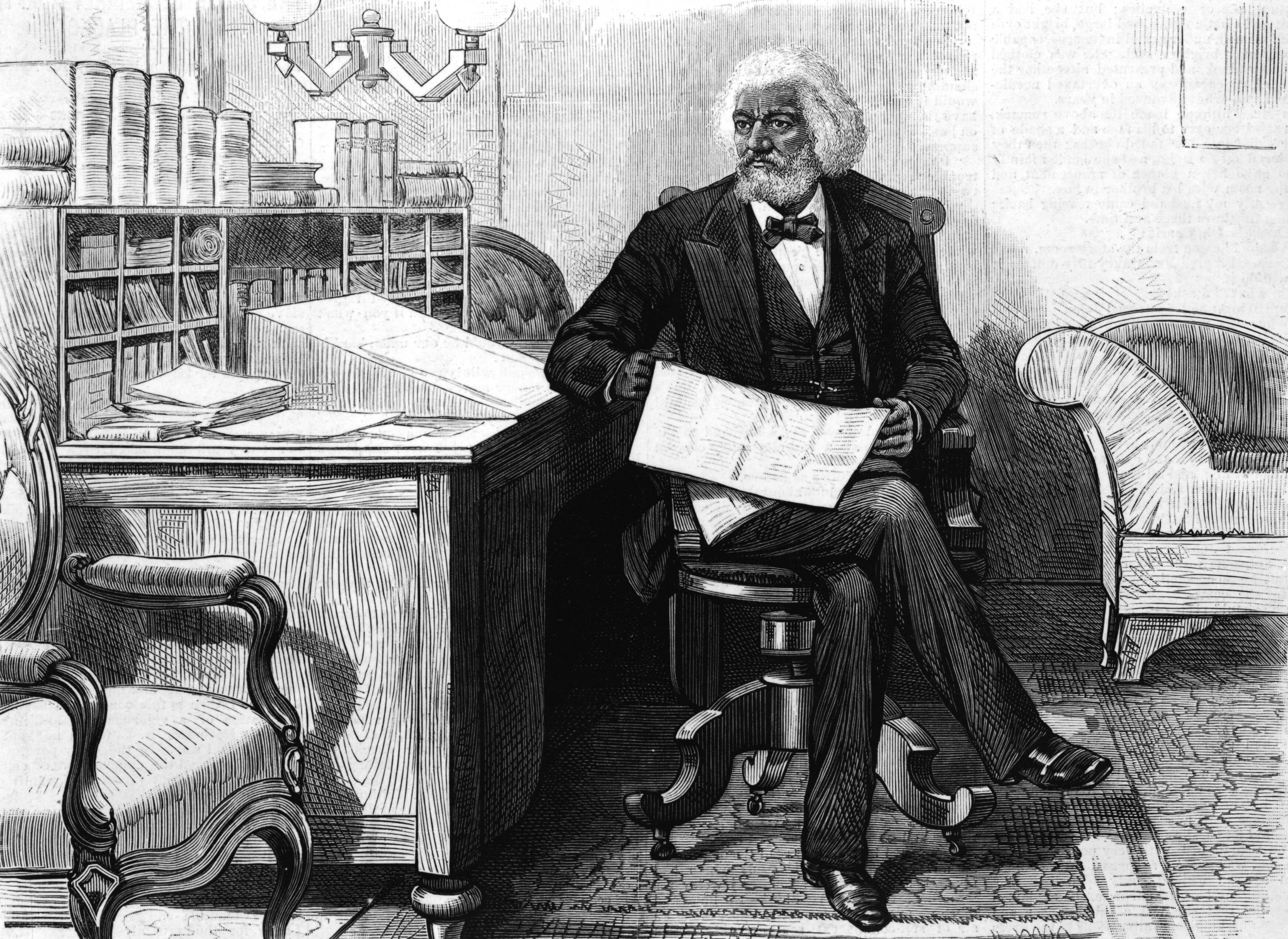 Perhaps President Donald Trump was right—long-deceased abolitionist Frederick Douglass is doing an "amazing job." But it appears White House Chief of Staff John Kelly isn't listening.
On Fox News on Monday night, Kelly hailed Confederate General Robert E. Lee as "an honorable man," and said the Civil War was a battle between "men and women of good faith on both sides" who had to "make their stand." According to Kelly, "the lack of an ability to compromise" was the reason for the Civil War.
Lee, of course, fought to help the South secede from the United States and maintain slavery. Frederick Douglass anticipated the current revisionism about Confederate history, and Lee's traitorous role in it, even though he died in 1895.
"Whatever else I may forget, I shall never forget the difference between those who fought for liberty and those who fought for slavery; between those who fought to save the Republic and those who fought to destroy it," Douglass said in one of his final public addresses, in 1894 at Mount Hope Cemetery in Rochester, New York.
In 1870, when newspapers praised Lee and lamented his death, Douglass wrote an editorial in The New National Era, asking, "Is it not about time that this bombastic laudation of the rebel chief should cease?"
He added that the paper's staff "could scarcely take up a paper that comes to us from the South, that is not filled with nauseating flatteries of the late Robert E. Lee; and many Northern journals also join in these undeserved tributes to his memory." Even The New York Times wrote in Lee's obituary, "His personal integrity was well known, and his loyalty and patriotism was not doubted."
Lee made one known private comment that slavery was evil, but he never spoke out against it or freed his slaves. And even in that private comment—a letter to his wife—he said slavery was harder on white people and "necessary" for black people.
"I think it however a greater evil to the white man than to the black race, & while my feelings are strongly enlisted in behalf of the latter, my sympathies are more strong for the former. The blacks are immeasurably better off here than in Africa, morally, socially & physically. The painful discipline they are undergoing, is necessary for their instruction as a race."
After the Civil War, according to historian Eric Foner, Lee was no easier on the emancipated slaves. He opposed some basic rights and did not facilitate an initial promise to free his own slaves five years after his death.
Yet prominent Americans lauded the general for decades after the war (and apparently, still do). President Dwight Eisenhower famously hung a portrait of Lee and three others he considered "great Americans" in his office, calling him "noble as a leader and as a man, and unsullied as I read the pages of our history."
But Douglass, and so many other scholars who have used his rhetoric as foundation, fought to shape a more accurate memory of the Civil War narrative. While it's a narrative that has been in flux ever since abolitionists first questioned it, and perhaps will remain in flux for centuries to come, Douglass's words, nevertheless, hold timeless power in the face of revisionism.
In a Decoration Day address at Arlington National Cemetery in 1871, Douglass said:
"When the dark and vengeful spirit of slavery, always ambitious, preferring to rule in hell than to serve in heaven, fired the Southern heart and stirred all the malign elements of discord, when our great Republic, the hope of freedom and self-government throughout the world, had reached the point of supreme peril, when the Union of these states was torn and rent asunder at the center, and the armies of a gigantic rebellion came forth with broad blades and bloody hands to destroy the very foundations of American society, the unknown braves who flung themselves into the yawning chasm, where cannon roared and bullets whistled, fought and fell. They died for their country.

We are sometimes asked, in the name of patriotism, to forget the merits of this fearful struggle, and to remember with equal admiration those who struck at the nation's life and those who struck to save it, those who fought for slavery and those who fought for liberty and justice.

I am no minister of malice. I would not strike the fallen. I would not repel the repentant; but may my right hand forget her cunning and my tongue cleave to the roof of my mouth, if I forget the difference between the parties to hat terrible, protracted, and bloody conflict.

...But we are not here to applaud manly courage, save as it has been displayed in a noble cause. We must never forget that victory to the rebellion meant death to the Republic."
Perhaps that's why President Trump famously said in February, "Frederick Douglass is an example of somebody who's done an amazing job and is getting recognized more and more, I notice."