What is the Global Citizen Festival and Has it Done Anything to Decrease Poverty?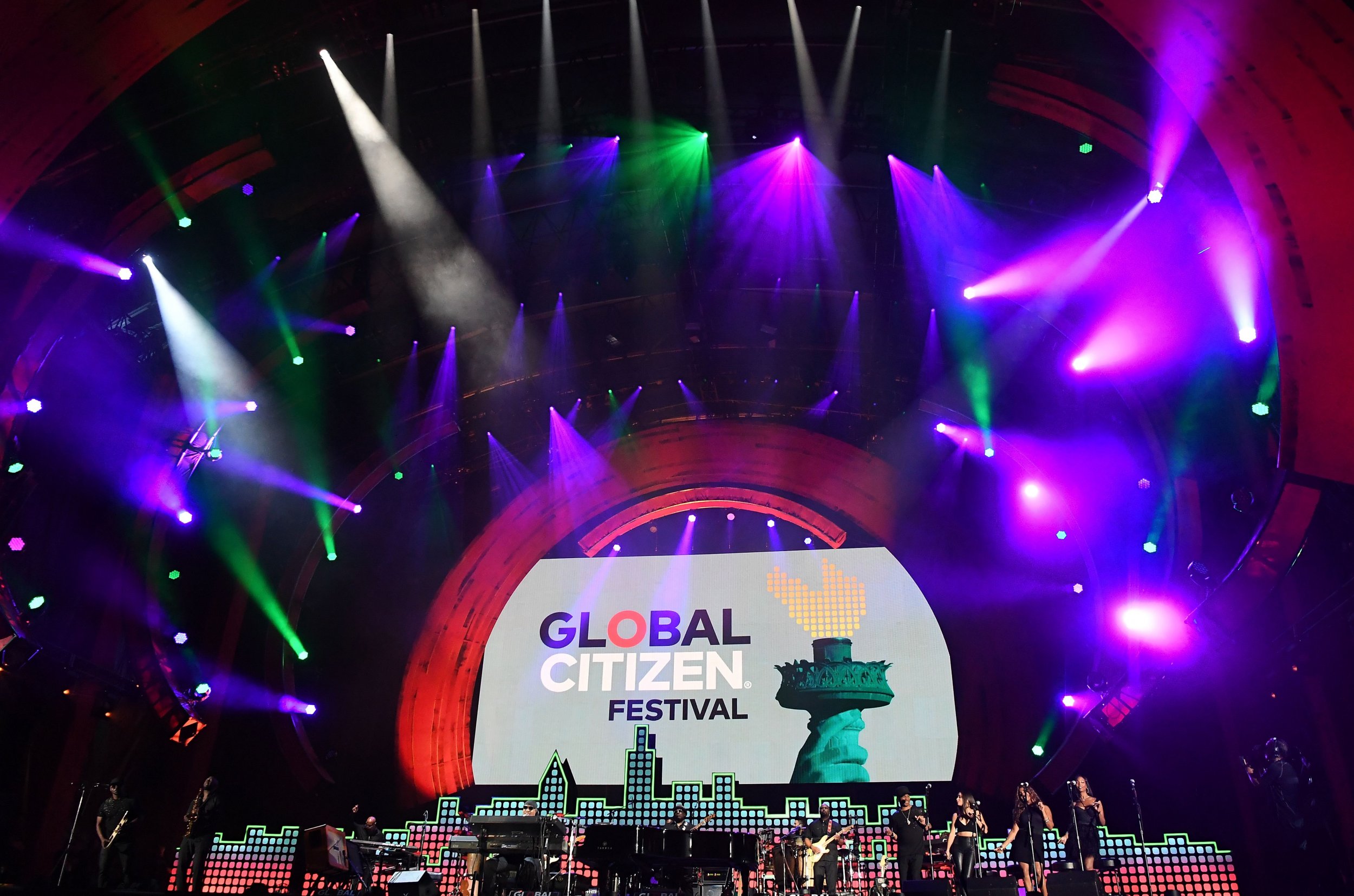 This Saturday New York will host the Global Citizen Festival, an annual music event which has a hugely impressive line-up of stars performing and an equally impressive mission; ending world poverty.
Now in its seventh year, the Global Citizen Festival will see tens of thousands of people flock to Central Park's Great Lawn to not only enjoy acts such as Janet Jackson, Cardi B and Shawn Mendes, but also to raise awareness for the event's true goal of ending extreme poverty by 2030.
The Global Citizen Festival, which stated in 2012, is an extension of the Global Poverty Project, an international advocacy group hoping to end poverty by increasing the number of people actively fighting against it.
In order to receive a free ticket for the event (unless you were willing to pay for a VIP ticket), concertgoers had to complete a series of tasks, or "actions" such volunteering, emailing a world leader, making a phone call or any other meaningful ways to help raise awareness of their goal of ending poverty.
But just how successful has Global Citizen been with 12 years left to achieve its goal? Is the idea of rewarding people with a free concert a genuine way to persuade people to demand a call for action, or just another case of so-called 'clicktivism'—people feeling like they are making a true difference by signing an online petition or sending a tweet?
Since 2011, Global Citizen says it has recorded more than 19 million "actions" from its supporters, pushing for a host of different goals. It says that these actions have helped spur world leaders to announce commitments and policies equating to more than $37 billion that is set to affect the lives of more than 2.25 billion people by 2030.
In early 2018, the group cited 390 commitments and announcements stemming from its actions, at least $10 billion of which have already been disbursed or fundraised. The group estimates the secured funds have so far made a direct impact on nearly 649 million people across the world.
Some of the key commitments include The Power of Nutrition, a U.K. based partnership of investors and implementers committed to "helping children grow to their full potential", promising to provide Rwanda with $35 million to help end malnutrition in the county after receiving more than 4,700 tweets from Global Citizens.
"With support from the UK government, donors, national governments, and Global Citizens just like you, we can make the social injustice of undernutrition a footnote in history," The Power of Nutrition ambassador Tracey Ullman told the crowd during a live concert in London in April 2018.
The group also said that after more than 5,000 actions were taken calling on the U.K. improve nutrition for mothers and children, the government announced funding for a project, the Power of Nutrition, that will reach 5 million women and children with nutrition interventions.
In response to one of the FAQs on its website asking "what makes you think we can end extreme poverty?" Global citizen replied: "It'll be a long and hard path—sometimes we will fall and fail. But, like the great civil rights and anti-apartheid movements before us, we will succeed, because we are more powerful together."
Janet Jackson, the Weeknd, Shawn Mendes, Cardi B, Janelle Monáe are among some of the acts performing at this year's event in New York, which will be hosted by Deborra-Lee Furness and Hugh Jackman.