Candy Montgomery was responsible for the 1980 killing of Betty Gore, which took place on Friday, June 13.
Montgomery killed Gore after striking her 41 times with an ax, 40 of the blows were made while the victim's heart was still beating.
The housewife was charged with murder by police in Wylie, Texas, but she claimed the attack was self-defense at her trial.
Here is everything you need to know about Montgomery, and where she is now.
What Happened to Candy Montgomery and Where is She Now?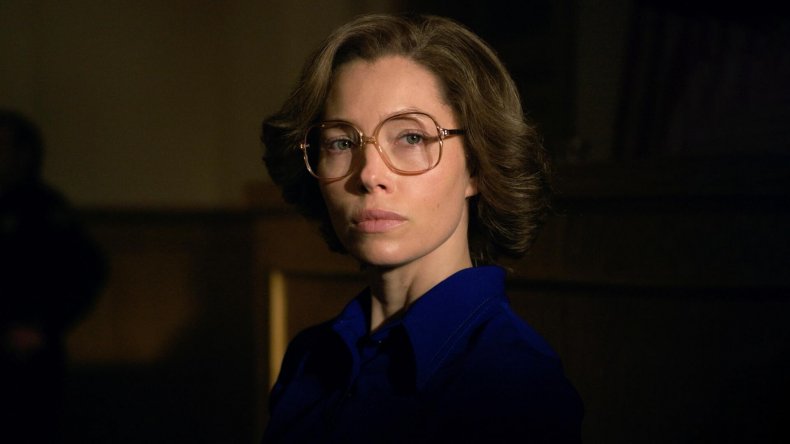 Montgomery recounted the events of June 13, 1980 after undergoing a hypnosis session with a psychiatrist named Dr. Fred Fason, per Texas Monthly, which also revealed she suffered from childhood trauma that is triggered when she's told to shush.
She claimed at her trial that she visited the Gore family home to pick up a swimsuit for Gore's daughter Alisa, who was staying with her family for the night.
Gore let her in and after a brief conversation Gore confronted her about an affair she'd had with her husband Allan, which Montgomery confirmed happened but "a long time ago."
Montgomery said that Gore left the room abruptly and returned with an ax, and she told her not to see Allan ever again which she agreed. After picking up Alisa's swimsuit she apologized to Gore, which Montgomery claimed caused her rage to erupt and she shoved her into the utility room.
There, Montgomery said she and Gore had a long struggle that led to her getting a cut on her toe and head, and she claimed Gore had told her she had "to kill [her]."
She went on to explain that she managed to get the ax away from Gore and before she could attack her again, Montgomery hit her with the blade.
Montgomery believed the blow had killed Gore and in her terror she tried to leave the room, but she claimed that Gore stopped her from leaving by slamming her body against the door.
Another struggle ensued after Gore refused to let Montgomery leave, she said, and Gore then told her to shush, this is when Montgomery hit her with the ax and only stopped "at the point of utter exhaustion."
After giving her testimony, Montgomery said that she had not intended to kill Gore and she refused to even look at the ax when it was shown to her as evidence.
A jury found Montgomery not guilty of murder and shortly thereafter she and her husband Pat moved to Georgia, but four years later they divorced, per Distractify.
It is believed that Montgomery then changed her name, with some reports suggesting she returned to using her maiden name Wheeler, and she now works as a mental health counselor.
Candy is being released as a five-day event, with one episode being released every day on Hulu from Monday, May 9 to Friday, May 13.