What Happened the Last Time a California Governor Faced a Recall Election
Many voters across California will cast mail-in ballots this week as they decide whether to keep Governor Gavin Newsom in office or remove him through next week's gubernatorial recall election.
If Newsom is recalled, he will become the second governor in California as well as the third one in the U.S. to be removed from office before the official end of his term through a recall election.
The only California governor recalled thus far was Gray Davis, a Democrat who was first elected to lead the state in 1998. After winning re-election in 2002, Davis was recalled in the fall of 2003 and replaced by Republican Arnold Schwarzenegger.
Though the current recall effort's success in making it onto a ballot inspired many comparisons to be drawn between Newsom and Davis, Democratic strategist Garry South, who advised Davis during his 1998 and 2002 elections, told Newsweek earlier this year Newsom is facing a much different situation than Davis did.
In 2003, the newly re-elected Davis had three years remaining in his term at the time the recall election took place. In contrast, Newsom has one year left before voters will decide who they want to serve the next full term as California's governor. Newsom also won the 2018 gubernatorial election by a greater margin than Davis in his victorious bid for re-election in 2002.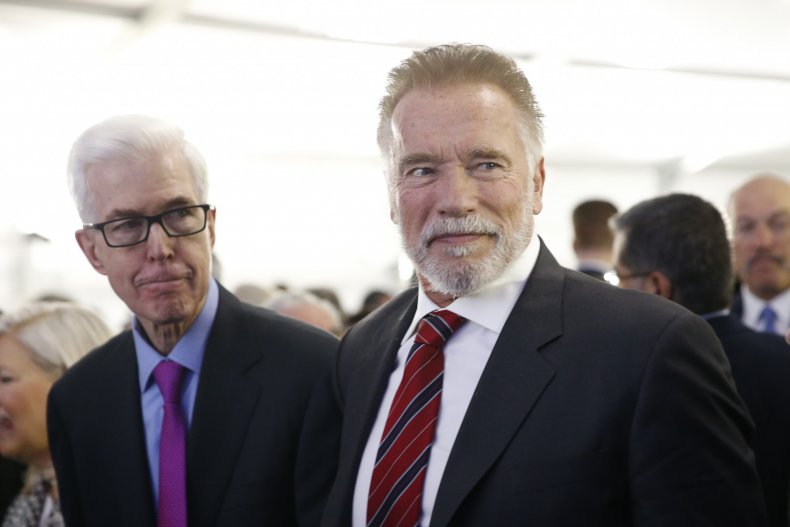 The people behind the Recall Gavin Newsom petition and the 46 candidates listed on the recall ballot have criticized Newsom for his handling of a bevy of issues ranging from homelessness and affordable housing to wildfires and drought. But Newsom is also facing problems connected with an issue universal to governors throughout the U.S.: the coronavirus pandemic.
In contrast, Davis struggled with a budget deficit totaling more than $30 billion by the time of his recall election after entering office with a budget surplus. The rolling blackouts the state faced during Davis' tenure and facing an opposing party in the White House at the time also hindered Davis during the last recall election, according to South.
Though Davis was first targeted by one recall effort shortly after taking office in 1999, it was the third recall petition aimed at removing him that made it onto a ballot. Filed in 2003, that third petition gained the minimum number of signatures needed to qualify for an election. An election date was later set for October 7, 2003.
While 46 candidates qualified for the ballot in this year's gubernatorial recall election, Davis faced a much larger group with 135 candidates appearing on the 2003 recall ballot. The 2003 recall candidates included career politicians and celebrities alike, with Davis' lieutenant governor Cruz Bustamante, a Democrat, running alongside candidates like Ariana Huffington and Gary Coleman.
Even with 135 people running to replace Davis, Schwarzenegger ultimately received about 17 percent more votes than Bustamante, the runner-up. Schwarzenegger started campaigning after many other candidates and announced the official launch of his gubernatorial bid during an early August 2003 appearance on The Tonight Show With Jay Leno. Primarily known at that time as a movie star and retired bodybuilder, Schwarzenegger's announcement also came on the heels of the release of Terminator 3: Rise of the Machines.
On the day of 2003's special election, nearly 9 million voters cast their ballots, with about 55.4 percent voting in favor of removing Davis from office. Schwarzenegger received 48.6 percent of the votes cast among the replacement candidates, with Bustamante coming in second with 31.5 percent of the votes cast.
Schwarzenegger was sworn in as California's 38th governor on November 17, 2003, just over a month after the recall election took place. He completed Davis' term and ran for office again in 2006. Schwarzenegger left office in early 2011 after term limits prevented him from running for governor again in 2010.
In the time since the recall process became part of California's constitution in 1911, there have been 179 recall attempts aimed at elected state officials, 55 of which targeted a sitting governor. Only two of those 55 attempts have qualified for a ballot: the recalls targeting Davis and Newsom.
On September 14, California voters will again decide if they want to remove their sitting governor. If more than 50 percent of voters cast their ballots in favor of Newsom's removal, he will be replaced by whichever recall candidate receives the greatest number of votes.