What Happened to Mac Miller? After Ariana Grande Breakup, Rapper Arrested for DUI, Hit and Run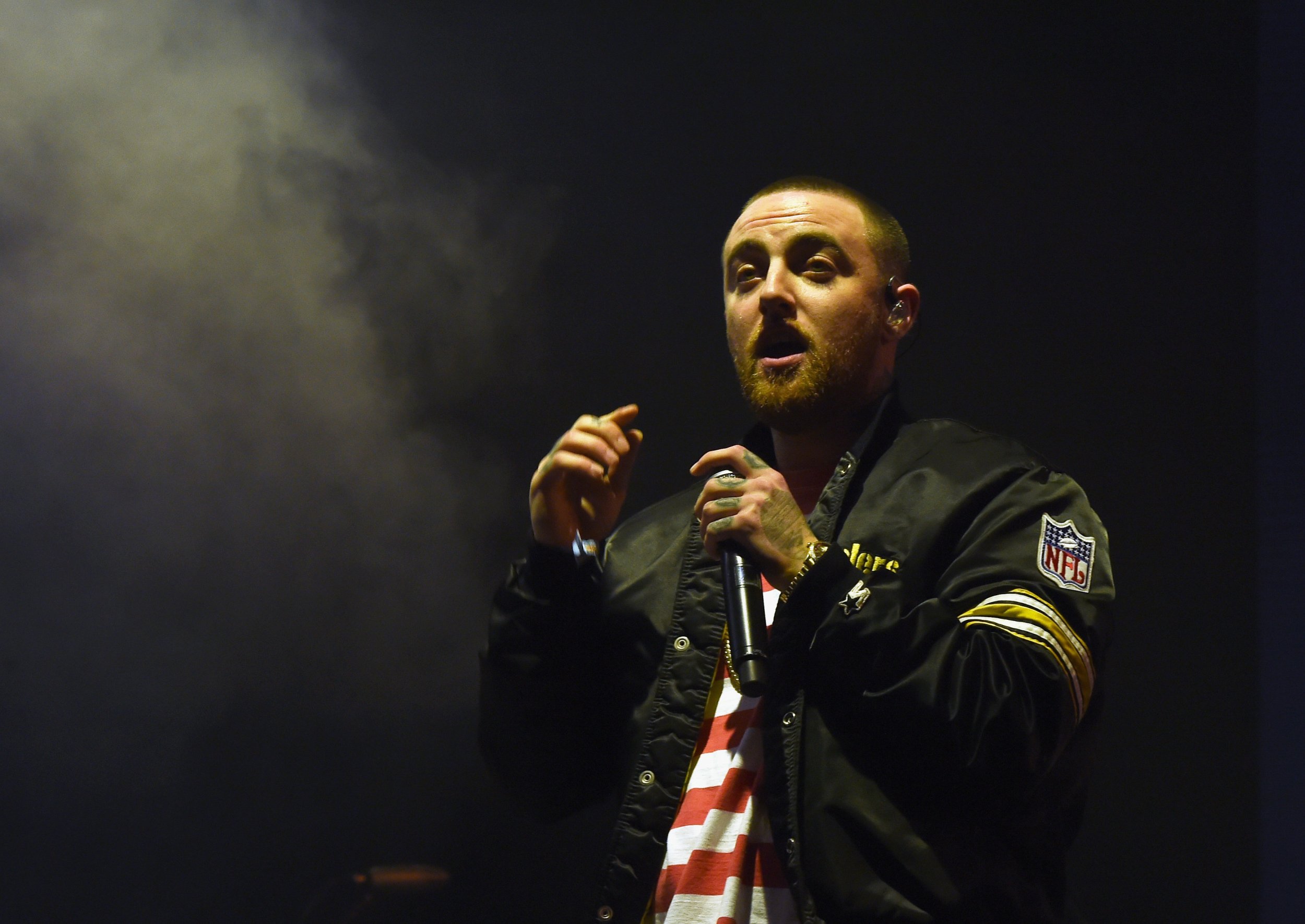 Rapper Mac Miller was arrested early Thursday morning after he crashed his car while he was drunk around 1 a.m., TMZ reported. He crashed into a power pole in the San Fernando Valley with his 2016 G-Wagon. He and his two passengers fled the scene on foot after knocking the poll down.
An unidentified person called authorities about the accident. Police ran the plates on the car and went to Miller's address. When they arrived, Miller admitted to being drunk and leaving the scene.
One thing Miller, 26, apparently did right was remain calm. "He was the most polite and nice intoxicated person we've ever seen," a source with the authorities told TMZ.
"The Way" star was arrested and taken in handcuffs to jail. At the time of reporting, Miller was still detained. He was given a $15,000 bail.
Miller's arrest came the week after his ex-girlfriend, pop singer Ariana Grande, announced their split. She didn't give a reason for the breakup but insisted they would remain close.
"This is one of my best friends in the world and favorite people on the planet Malcolm McCormick," Grande, 24, wrote via an Instagram story post May 10. "I respect and adore him endlessly and am grateful to have him in my life in any form, at all times regardless of how our relationship changes or what the universe holds for each of us."
"Unconditional love is not selfish. It is wanting the best for that person, even if at the moment, it's not you," she added. "I can't wait to know and support you forever… I'm so proud of you."
Miller and Grade previously collaborated on "The Way" in 2012, which was Grande's first big hit. They went on to cover "Baby It's Cold Outside" and "My Favorite Part" in 2016.
"We work really well together," the rapper explained to Complex in September 2016. "We had a lot of fun in the studio. And I love...how incredible of a singer she is. Our writing chemistry is amazing. Our song came together so nicely and our voices sound so nice together."
Grande didn't immediately respond to her ex's detainment.