'Girl in the Picture': What Happened To Michael Anthony Hughes?
Girl in the Picture is the new true-crime documentary on Netflix about the harrowing crimes of Franklin Delano Floyd.
Today, Floyd is currently on death row for the murder of Cheryl Ann Commesso, who he killed in 1989.
Commesso was not Floyd's only victim.
He remains a person of interest in the death of Suzanne Marie Sevakis, who he had kidnapped as a child and later married.
Over the years, he gave Sevakis various alias, including Sharon Marshall and Tonya Hughes. At the time Sevakis's body was found, she was going by the name Tonya Hughes. Her true identity was not uncovered until 2014.
Sevakis had a son, Michael Anthony Hughes who has, unfortunately, never been found.
Newsweek has everything you need to know about that case.
What Happened To Michael Anthony Hughes?
For more than 20 years, the mystery surrounding what happened to Michael Hughes remained unsolved.
Details and some answers began to emerge in 2014, when FBI agents Scott Lobb and Nate Furr visited convicted killer Franklin Delano Floyd in prison at the Union Correctional Institution in Florida. He is 79 years old.
Floyd told the agents he had killed Hughes (son of Sevakis) on the same day that he kidnapped him in September 1994, shooting him twice in the back of the head.
Following her death in 1990, which remains unsolved today, Floyd, using the name Clarence Hughes claimed to be Tonya Hughes/Suzanne Sevakis's husband and declared Michael as his son.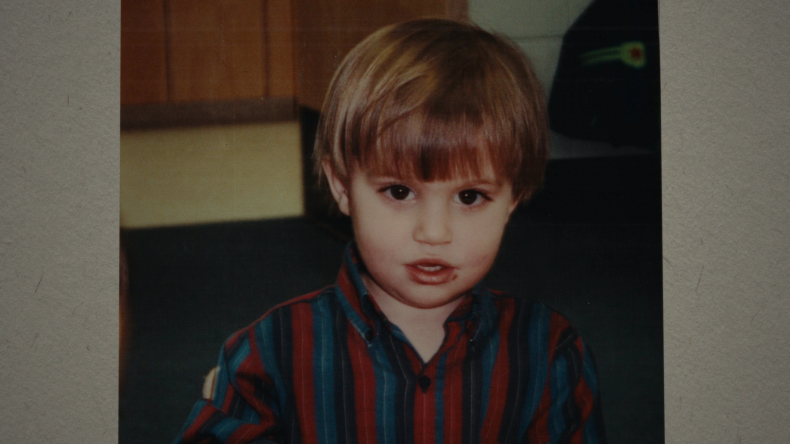 However, Michael was taken into the care of the child protection services and placed in the care of foster parents, Merle and Ernest Bean who appear in the documentary, Girl in the Picture.
DNA tests had also ruled Floyd was not his biological father.
On September 12, 1994, when Michael, aged six, was in the first grade at Indian Meridian Elementary School in Choctaw, Oklahoma, Floyd stormed the school brandishing a gun and kidnapped Michael, along with his principal, James Davis, tying Davis to a tree in nearby woodland.
Davis was soon found alive by passers-by. Michael has never been seen since.
In November 1994 Floyd was arrested and was later found guilty of federal kidnapping and was sentenced to over 50 years in prison.
At the time of his arrest, Floyd refused to disclose what happened to Michael or give details or where he was or who he was with, as heard in Girl in the Picture on Netflix.
It was not until 2014 that he finally gave some answers after the FBI and National Center for Missing and Exploited Children reopened the case into Sharon Marshall/Tonya Hughes true identity and what happened to her son Michael.
Speaking in the Netflix documentary, Girl in the Picture, the FBI agents who interviewed Floyd in prison about Sharon Marshall's true identity and what happened to her son Michael, reflected on the moment Floyd finally began to answer questions about Michael.
Furr shared how he told Michael "You wanted him [Michael] to be your new Sharon. Sharon's out of the picture, this is your new Sharon. Michael's the one that's going to replace her."
He also recalled: "I kept talking to him and then he starts crying."
Lobb added: "He was emotional and that's.... that's an opportunity to me. 'How did you kill him, Floyd' and his crocodile tears are flowing and I raise my voice and ask 'how did you kill him?'
Floyd continued: "He looks at me and says 'Don't you do that,' and I finally hit my fist down on the table 'How did you kill him?' Waterworks turn off."
Lobb then recalled Floyd stated: "I shot him twice in the back of the head to make it real quick."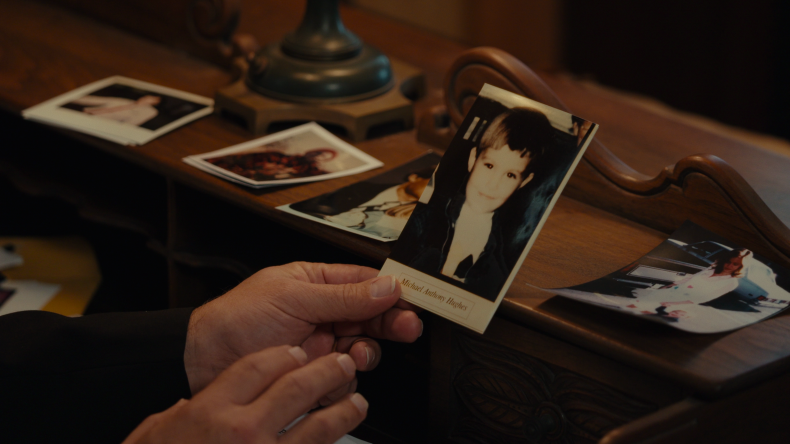 Lloyd also confirmed to special agents Lobb and Furr during the same interviews that Tonya Hughes's true identity was Suzanne Marie Sevakis, born September 6, 1969, and that he had kidnapped her in 1975. DNA tests also confirmed Sevakis' identity.
Lloyd also told the FBI that Michael's remains were buried near the last interstate exit leaving Oklahoma but they have never been found, despite lengthy searches by the FBI's Evidence Response Team and anthropologists from the University of Oklahoma of a 2,000-foot-square area.
In an FBI report, Lobb was asked why he thought Floyd eventually confessed.
Lobb answered: "I think he just ran out of excuses" adding, that Floyd was in his 70s and in poor health, with no set execution date.
Girl in the Picture is streaming on Netflix now.