The Southwestern Baptist Theological Seminary board of trustees voted to oust influential leader Paige Patterson after it emerged he once told a seminar student who said she was sexually assaulted not to go to the police, but to forgive her alleged rapist.
The SWBTS announced its decision in a statement posted online on Wednesday evening, while Patterson was in Germany to address local preachers, as the seminar's chief of staff Scott Colter noted on Twitter.
In its statement, SWBTS said the decision was made during an emergency meeting of the executive committee in light of new information received that day about how Patterson handled an allegation of sexual abuse while he was president of "another institution," as well as "resulting issues connected with statements to the Board of Trustees that are inconsistent with SWBTS's biblically informed core values."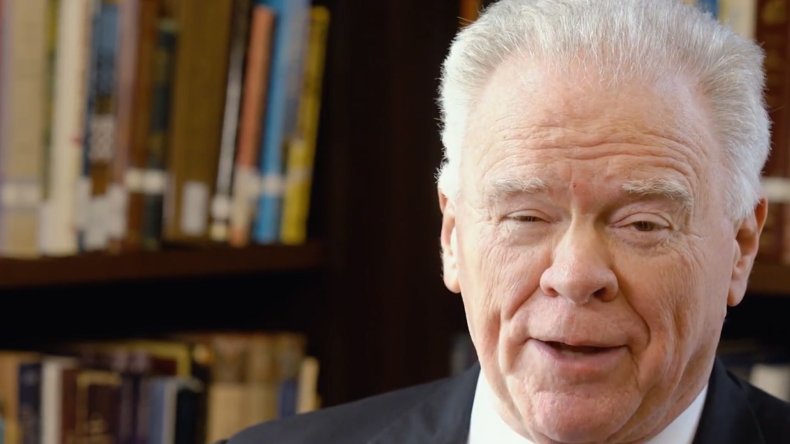 Last week, the executive committee had removed Patterson from his position as SWBTS president, but awarded him the title of president emeritus, with compensation, and the opportunity for him and his wife to live on campus as the first theologians-in-residence of the nearly completed Baptist Heritage Center.
Yesterday's meeting stripped Patterson of these honors. "The Executive Committee unanimously resolved to terminate Dr. Paige Patterson, effective immediately, removing all the benefits, rights and privileges provided by the May 22-23 board meeting, including the title of President Emeritus, the invitation to reside at the Baptist Heritage Center as theologian-in-residence and ongoing compensation," the SWBTS statement read.
The statement did not give further detail of the episode in question, a woman told The Washington Post last week that she was raped by a man she was dating while pursuing a master of divinity degree in women's studies from Southeastern Baptist Theological Seminary in Wake Forest, North Carolina. She described how Patterson and other administrators discouraged her from reporting the alleged crime to the authorities. She was, however, put on probation for two years. While she wasn't told explicitly why, she said it was probably because she broke the seminary rules by being alone with a man in her apartment.
Patterson's questionable behavior on matters of gender-based violence was first brought to the attention of the congregation at the end of April on The Baptist Blogger, a blog run by pastor Benjamin Cole. Among the clips shared on the blog, there was audio recording from 2000 in which Patterson advised women in abusive relationships to stay with their husbands and a speech given at the 2014 Awaken Conference in Las Vegas in which he called ogling a teenager "biblical."
The material prompted more than 2,000 women to sign an open letter condemning Patterson's words and demanding the SWBTS took a "decisive response" on the matter. Patterson initially claimed he had done nothing wrong and did not apologize for his statements, only mentioning "regret" at the way he had expressed himself. In a subsequent statement posted on the SWBTS website on May 10, Patterson issued an "Apology to God's People" and specifically "women, to the family of Southern Baptists, my friends and the churches."
The woman who spoke to the Post last week, who was not identified in the report because of the publication's policy of not naming victims of sexual abuse, has since revealed herself as Megan Lively on social media, posting a tweet on Monday in which she said she is "not afraid, ashamed, or fearful."
Out of the more than 100 replies her tweet got, the most recent one asked her whether she's "happy" she's "destroyed" Patterson's life.
"Happy? Of all the emotions I am feeling this morning, that's not one of them," Lively replied. "I will, however, pray for you, the SBC, SWBTS, and the Pattersons. Your words are a reflection of your heart, not mine. My heart breaks for you," she added.