What Happens If the Taliban Takes Control of Afghanistan?
Ghazni city, a strategic Afghan stronghold and provincial capital, fell to the Taliban on Thursday. It was the tenth provincial capital to fall to the insurgent group in a week.
Given the recent withdrawal of allied forces and how quickly the Taliban has increased its hold on swathes of the country, officials are concerned that the militants may eventually seize total control of Afghanistan.
Experts view Kabul, the country's capital, as the likely final domino to fall if the Taliban seizes control of the whole country.
"Things have changed so fast, even over the last week or 10 days," Andrew Watkins, Crisis Group's senior Afghanistan analyst told Newsweek via phone call on Thursday.
"A lot of people, myself included, were looking at the military situation and the balance of the Taliban's military force and the Afghan government's and it seemed like the Afghan government at least had the capacity — whether it was weaponry, technology, their advantage in the air, to make this a long-drawn out fight, possibly even extending into several years."
Watkins said that the country has reached a tipping point, where there seems to be a lack of willingness by the Afghan army to want to fight for these provincial capitals.
Ten out of 34 such capitals have now fallen to the Taliban, which currently controls around two thirds of the country by area.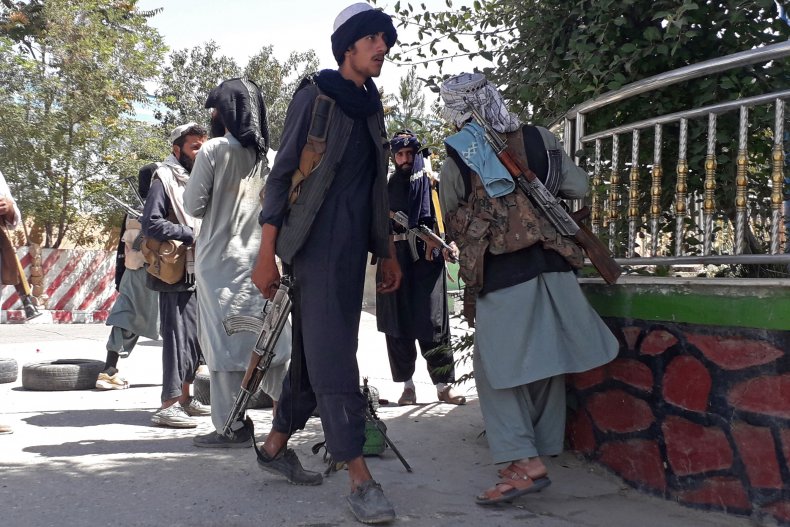 But Watkins suggests that the militant group's takeover is not inevitable because the same thing happening in these smaller strongholds would have to take place in Kabul. The analyst believes that the country will likely move into a scenario where the government exists in Kabul but not in many other places.
"But that does not necessarily mean that fortress Kabul falls quickly," Watkins added. "It's not very likely that if it comes to street fighting and urban warfare in Kabul itself, it's such a maze, an unregistered urban sprawl, that to try and fight for the city from street to street would be a nightmare."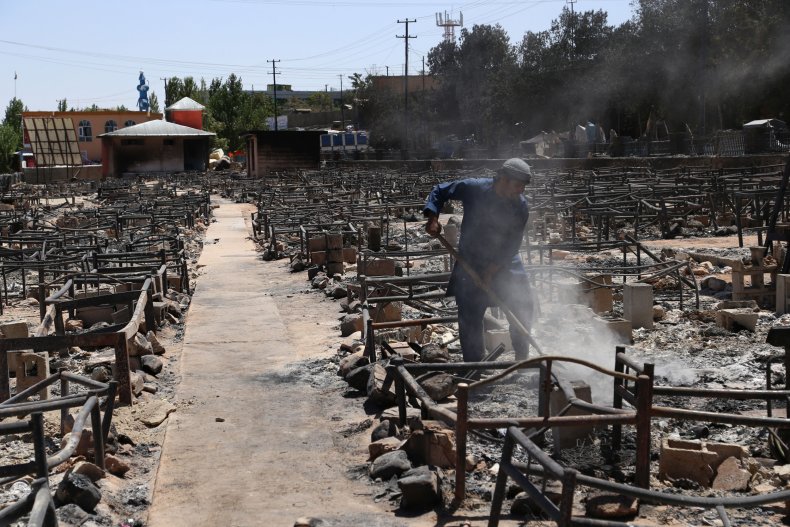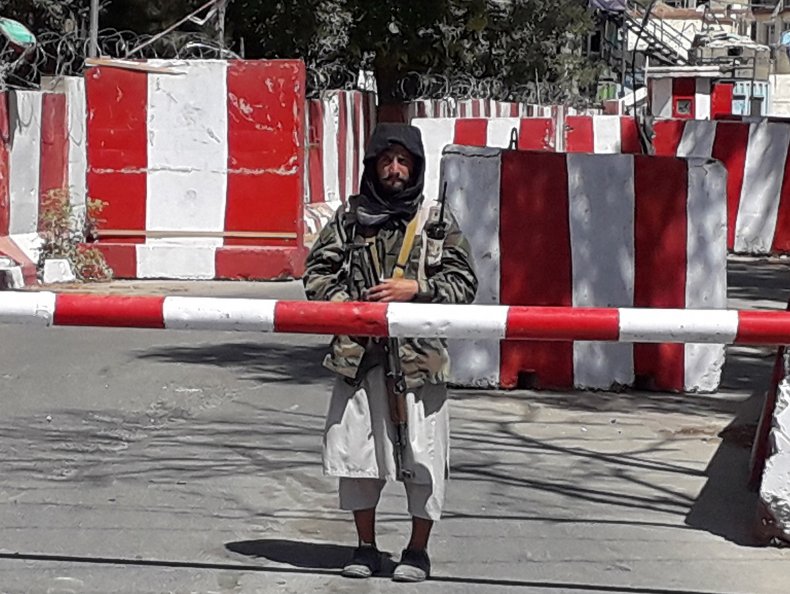 The United States has withdrawn almost all of its troops from Afghanistan, following an American-led military campaign that began in 2001 after the 9/11 terrorist attacks. The last U.S. troops are expected to leave by the end of this month.
On Wednesday, a U.S. defense official citing U.S. intelligence told Reuters the Taliban could isolate Kabul in 30 days and possibly take it over within 90 days.
President Joe Biden said on Tuesday that he did not regret the troop withdrawal, but his decision has been met with criticism. The U.S. president urged Afghan leaders to fight for their homeland.
The real question, according to Watkins, is whether the Taliban would be able to convince the Afghan government to capitulate. Kabul may fall faster than analysts expect, but Watkins says that President Ashraf Ghani is not likely to want to relinquish control of the city without a fight.
Claude Rakisits, a Afghanistan expert and honorary associate professor in Strategic Studies at Deakin University, said it was becoming increasingly clear that the Afghan security forces have no interest nor will to die for Ghani's government.
"The wind is in the Taliban's back, the road to Kabul will not be too difficult," he told Newsweek via email on Thursday.
"Already most of Kandahar, the Taliban's ideological home, has reportedly already been taken over by the Taliban. This will further convince the Afghan defence forces that the game is up."
Rakisits suggest the Taliban will likely seize power—and won't be interested in a coalition government. "The Taliban, smelling victory in the wind, is absolutely not interested in sharing power. They want President Ghani out. And they know that he can feel his power slipping away. And they also know that the Americans have cut him loose. President Biden has made it abundantly clear that he's not going to reverse his decision," he said.
Asked about what a Taliban-led government could be like, the professor said: "A Taliban win will first and foremost be extremely bad news for women and girls. Their hard-won conditions of the last 20 years will be annulled. We know this from the reports coming from the places they have conquered. It will be horrible."
High-level government and military officials will probably have safely left by the time Taliban enter Kabul, Rakisits said, but middle and lower ranking civilian officials and military staff who remain will be harshly treated.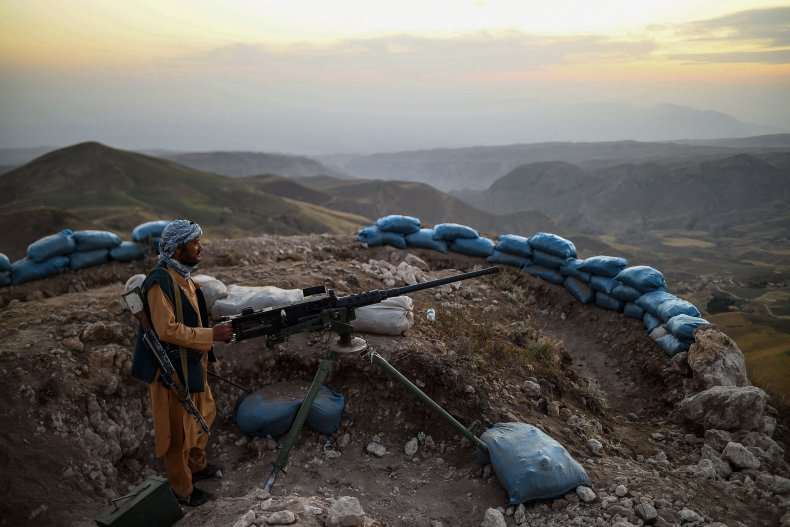 "And anyone who is known to have worked with the Coalition forces, such as interpreters, cooks, and drivers, will probably be shot. There are reports that this is already happening. Targeted assassinations are already happening," said Rakisits.
It will be difficult to say what a Taliban-run Afghanistan would mean for the region, but it won't be all good news for Pakistan, the professor warned.
"The Pakistan Taliban, known as the TTP, which has safe havens in Afghanistan, will feel emboldened to launch more terrorist attacks into Pakistan. And while the Pakistan military has had a long-standing relationship with the Taliban and has been very helpful in giving the Taliban safe refuge in Pakistan for 20 years, the Taliban is no puppet of Islamabad.
"Accordingly, if Pakistan asked the Taliban to stop the TTP attacks, it is absolutely not certain that the Taliban would oblige. Things could get very messy, indeed."
If the Taliban does seize power, Wakins said that the group will need to adapt.
"It will not only go through an adaptation but also face huge challenges and struggles. The Taliban have proved to be a highly adaptive group when it comes to their military strategy and even how they manage civilian populations.," he said.
"They're also still a very conservative and frequently brutal group that is rooted in a militant insurgency and is still dominated by a militant mindset. That has terrible implications to how they might treat civilian populations but it's far too early to say how much that would change or moderate or not change at all," he said.