What Happens in 'Unplanned'? Film Shows Ex-Planned Parenthood Worker's Exit over Company's Abortion Practice
Unplanned has had to face an uphill battle ahead of its Friday debut, and it shouldn't expect the fight to stop there. The film, directed by God's Not Dead writers Cary Solomon and Chuck Konzelman, is based on true events of what led ex-Planned Parenthood employee Abby Johnson to exit the company.
Johnson, 38, is a pro-life activist who previously worked as one of the youngest Planned Parenthood employees ever to earn the title of clinic director. She released her Unplanned memoir in October 2011 after resigning from her position in October 2009. Johnson, who says she helped orchestrate 22,000 abortions before leaving Planned Parenthood, claimed to have quit after seeing an abortion take place on an ultrasound.
"The baby looked as if it were being wrung like a dishcloth, twirled and squeezed. And then it crumpled and began disappearing into the cannula before my eyes," Johnson wrote in her book, according to The Atlanta Journal-Constitution. "The last thing I saw was the tiny, perfectly formed backbone sucked into the tube, and then it was gone."
Though Johnson steadfastly specified the date and location of this event, a 2010 report by Texas Monthly could find no evidence to corroborate her description or timing of the procedure, and noted that on September 27, 2009, the date after Johnson says this abortion occurred, she appeared on a local radio station to talk positively about her work at the clinic.
In September 2018, it was announced that Solomon and Konzelman would develop Johnson's memoir into a feature film on a $6 million budget. They were prepared for negative reactions of the film upon its release. "It's not an attack movie. It's about right and wrong. We just try to tell Abby's story, and it's an interesting journey," Solomon told The Hollywood Reporter.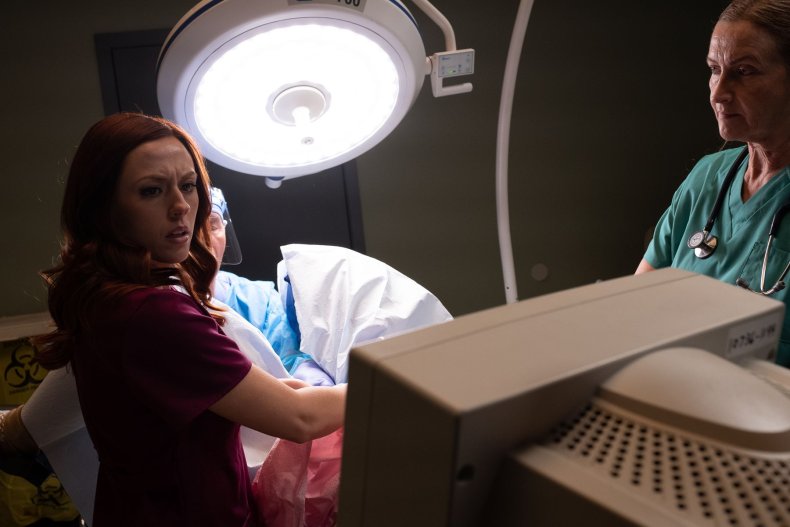 Several major television channels, including Lifetime and Hallmark Channel, have abstained from playing advertisements for Unplanned. The Motion Picture Association of America (MPAA) branded the film with an R rating due to its incorporation of graphic imagery.
Despite this, the film has had its supporters. Joy Villa, a conservative singer who is known for wearing Trump-inspired dresses to Hollywood events, told Newsweek that she wore a "F*** Planned Parenthood" dress to Unplanned's Los Angeles premiere to help expose the organization's "murder ways." Judie Brown, the president of Catholic pro-life organization American Life League (ALL), advocated for the film as well.
"Unplanned has received an R rating, but contains no sex, nudity, or foul language. It pulls back the veil surrounding abortion, and reveals it for the truly gory and violent act that it is," Brown said in a statement issued to Newsweek. "Even the Motion Picture Association of America (MPAA) recognizes abortion as truly horrific. The irony is that a teenager as young as 13 can get an abortion without her parents' consent, but cannot see a movie about abortion unless she is over 17."