What Is Hitler's Bell? A German Town Votes to Keep Controversial Nazi-Era Object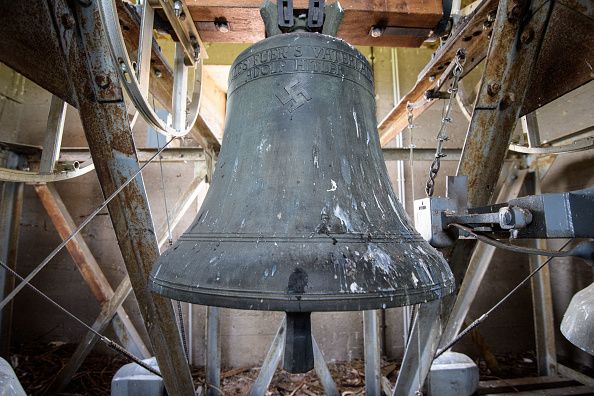 A local council in a German village voted on Monday to keep a Nazi-era bell with a swastika emblazoned on it along with an inscription reading "Everything for the Fatherland—Adolf Hitler." The bell is currently hanging in a local church of Herxheim am Berg, a town with a population of under 1,000 inhabitants.
Nazi symbolism is illegal in Germany. However, the council argues that the bell will serve as a memorial to promote reconciliation and call attention to the country's violent past. Because it is classified as a memorial, the bell is allowed to stay without breaking German laws.
The bell was first installed in 1934, and it was forgotten about until recently—when a churchgoer noticed the Nazi symbolism on it and complained.
Some residents have asked that the bell be put in a museum, while another local church offered to pay for the bell to be replaced. Some people expressed concern that the bell's presence would attract neo-Nazis to the town. But the town council has remained resolute that the bell should stay where it is. The bell will continue to be used, and a commemorative plaque will be placed in front of it.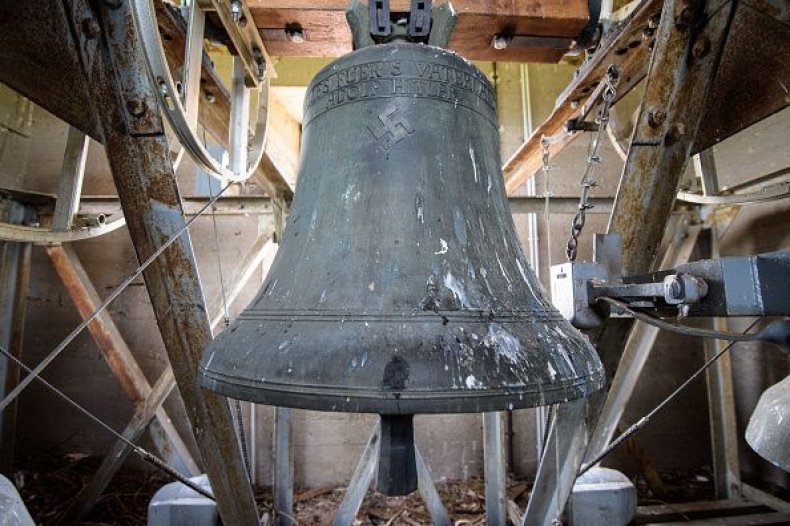 Germany has strict laws against incitement of people or hate speech, and it is illegal to deny the Holocaust in the country. Statues of Hitler, Nazi flags or Nazi art are strictly prohibited. The only Nazi imagery permitted to remain in the country is to promote historical memory and reconciliation.
A law passed last year forces social media companies to remove any messages that are considered hate speech within 24 hours. Some free speech advocates argued that the law had gone too far and smacks of censorship.
Nevertheless, the debates are being held at a time when Germany is experiencing a resurgence of far-right sentiment. Anti-immigrant political organization Alternative for Germany rose to prominence in the country and became the first nationalist party to enter the parliament—also known as the Bundestag—for the first time in six decades, with almost 13 percent of the national vote last year.