What Is Hyperemesis Gravidarum? Pregnant Kate Middleton's Extreme Morning Sickness, Explained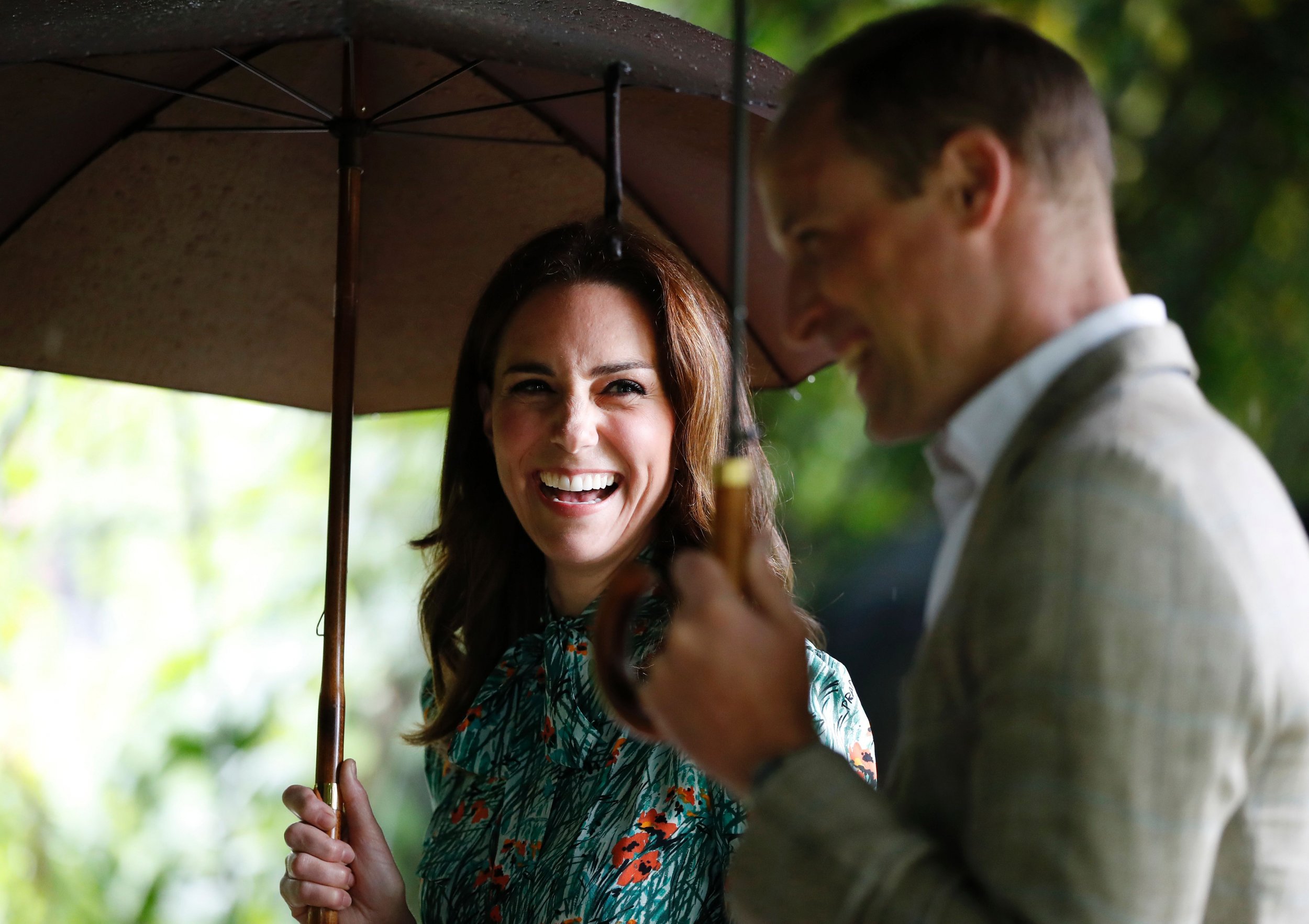 Kate Middleton, the Duchess of Cambridge, is pregnant with her third child, Kensington Palace announced Monday.
Prince William's wife, however, is experiencing another bout of hyperemesis gravidarum, a form of morning sickness that also plagued the early months of her first two pregnancies when she carried Prince George, now four, and Princess Charlotte, age two.
Here's what you need to know about the condition that has forced Middleton to cancel a planned royal engagement Monday.
What is hyperemesis gravidarum?
Hyperemesis gravidarum is a severe form of morning sickness that, according to the the U.K.'s National Health Service (NHS), affects about one in 100 women.
The most common symptoms of the sickness include severe nausea and vomiting, which can be up to 50 times a day, per the NHS.
Other symptoms are dehydration, caused by being unable to keep drinks down, and low blood pressure.
Sometimes hyperemesis gravidarum may require hospitalization to monitor the symptoms and an intravenous drip to ensure a steady flow of liquids into the body, according to the Mayo Clinic.
How long does it last?
For most women experiencing typical morning sickness, this uncomfortable condition should pass by the end of the first trimester, at around 14 weeks.
But hyperemesis gravidarum sufferers may continue to feel their morning sickness beyond 14 weeks and it could last through the remainder of a pregnancy. Symptoms should improve by the 20th week of pregnancy, the NHS says.
How bad is it?
Women who have experienced hyperemesis gravidarum have described the condition as "debilitating."
"One of the worst things about [hyperemesis gravidarum] is how isolating it is," wrote mother-of-three Alexa Davidson Suskin in a blog for the Huffington Post in 2014. "I cannot go out, cannot even talk on the phone for a long time because it makes me feel sick. I cannot cook, everything smells terrible to me, and even walking to the bathroom makes me vomit most days. I also have ptyalism, which is hyper-salivation, and swallowing it makes me vomit too, so I am constantly spitting into a cup. I feel disgusting."
Does it mean Kate's having a girl?
Women suffering from hyperemesis gravidarum are more likely to be pregnant with a girl, according to research.
A 1999 study by Dr. Johan Askling, 55.7 percent of women with severe morning sickness had girls, compared to 43.3 who had boys.
But this study only indicates a slightly increased likelihood. And the Duchess of Cambridge has had hyperemesis gravidarum in both her previous pregnancies, giving birth to a boy and a girl.